Time to eat the Chilli Jam!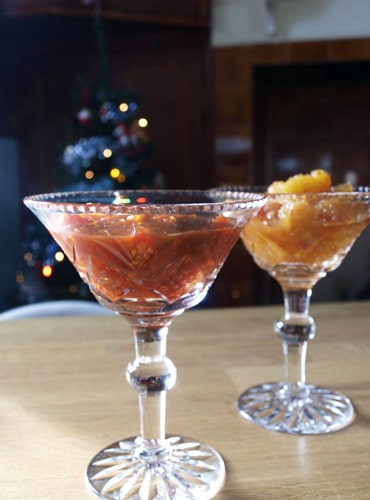 Back in September I made some Tomato Chilli Jam and in October I made Pineapple Chilli Jam. Today I was entertaining my family and served both of these preserves in the crystal jam dishes left to me by a friend of my mum's. They usually on make an appearance round about Christmas and always make whatever is served in them look elegant and inviting. You also get a little peek at my Christmas tree in the background.
Both of the jams were delicious, but I have to say, that the pineapple one was particularly good, my son commented that it had a 'sweet and sour' flavour and it was delicious with cold ham and turkey, the turkey from my Forman and Field hamper, which was also very good.