California Prune Energy Bars
These California Prune Energy Bars are perfect for picnics, lunchboxes, sports and just for general snacking, they are packed full of good things and taste just so good.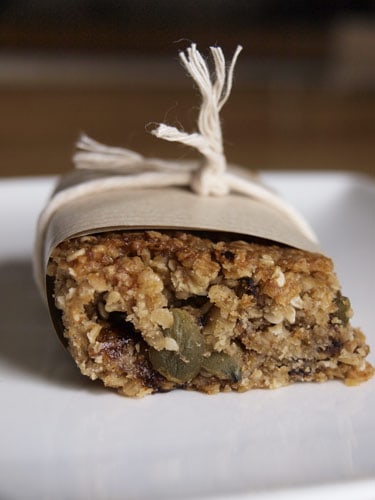 Sometimes, it's nice to have a plainer sort of cake or bake. I love rich chocolate cake and light fluffy sponge, but there is something really satisfying about a flapjack energy bar full of oats, seeds and, in this case, California Prunes! And even if you think you don't like prunes, I think you would like these as they are only one of many flavours and add a nice sticky sweetness to the bars.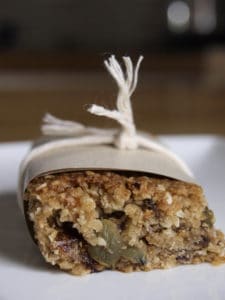 California Prune Energy Bars
2016-07-10 20:51:53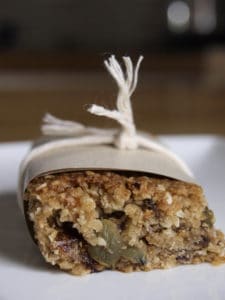 Combine oats, seeds, prunes, ginger and honey to make these super delicious energy bars.
Ingredients
225g rolled oats
25g linseed (I didn't have any so used sesame seeds)
25g pumpkin seeds
60g chopped California Prunes
90g vegetable oil
50g chopped stem ginger
100g runny honey
60g California Prune Puree*
First make the *California Prune Puree (makes 275g)
Blend 225g stoned California Prunes with 90ml /6tbsp water in liquidiser until pureed.
To make the bars
1. Heat the oils, honey, California Prunes and prune puree in a saucepan until runny.
2. Mix the oats, linseed, pumpkin seeds and giner.
3. Spread in a shallow tray to a depth of 1cm. Bake at 180C for 15 minutes
4. Remove from the oven, allow to cool and cut into 4cm slices.
Notes
Left over puree can be kept in fridge for up to a week, either to make another batch of energy bars or you can blend it into a California Prune Smoothie
Farmersgirl Kitchen https://www.farmersgirlkitchen.co.uk/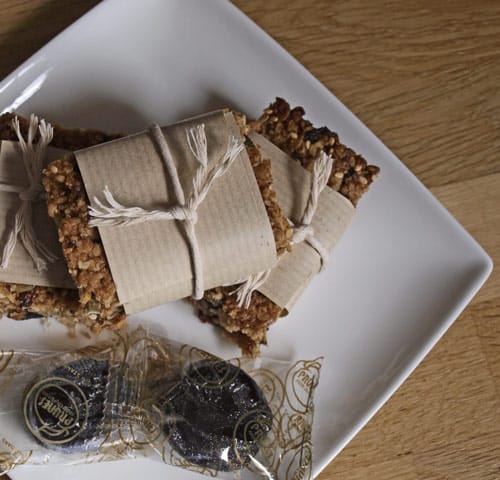 The real revelation in these California Prune Energy Bars, is not so much the prunes, but the ginger! It adds a real sharp bite to an otherwise sweet snack. These are perfect adding to a lunch box and very moreish.
I think these would make another great
Sporting Snack
for the 2012 challenge over at Fabulicious Food
Disclaimer: I was supplied with a small quantity of California Prunes and the recipe for California Prune Energy Bars. Iwas not required to write a positive review and any opinion expressed is my own.