Holy Moly – Guacamole!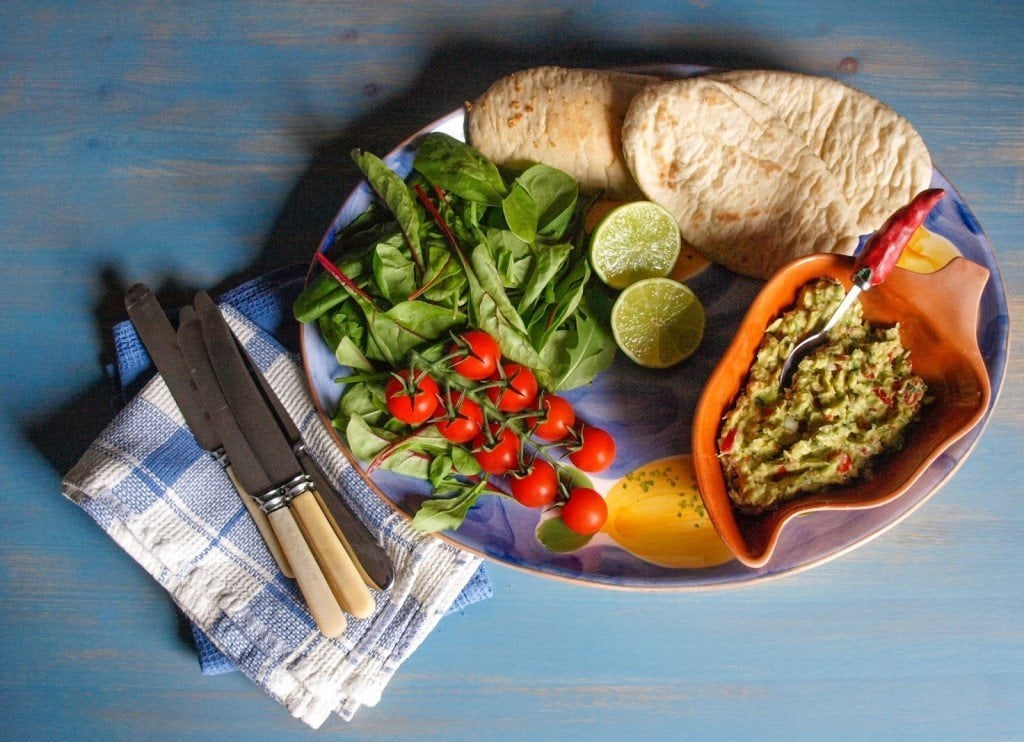 Sometimes you just want a simple lunch, not too much work but something delicious all the same. Avocados are really good just now and even thought the one I used had been 'ripe and ready to use' a week ago, it was still perfect no bruising and it mashed down in a really pleasing manner. Combined with some pitta bread and salad, the simple lunch became a feast. It would also work well as a DIY picnic, just put the guacamole in a plastic box and pack the bread and salad separately.
Perfect Picnic Guacamole
1 avocado, stone and skin removed
1 spring onion, finely chopped
1/2 a small chilli
2 tomatoes, de-seeded and finely chopped
1/2 lime
handful of coriander leaves, chopped
Place the avocado in a bowl and mash roughly with a fork. Add the spring onion, chilli and tomatoes. Squeeze in the lime juice, add the coriander leaves and mix all the ingredients together. Serve in a bowl or scoop into a plastic box to take on your picnic.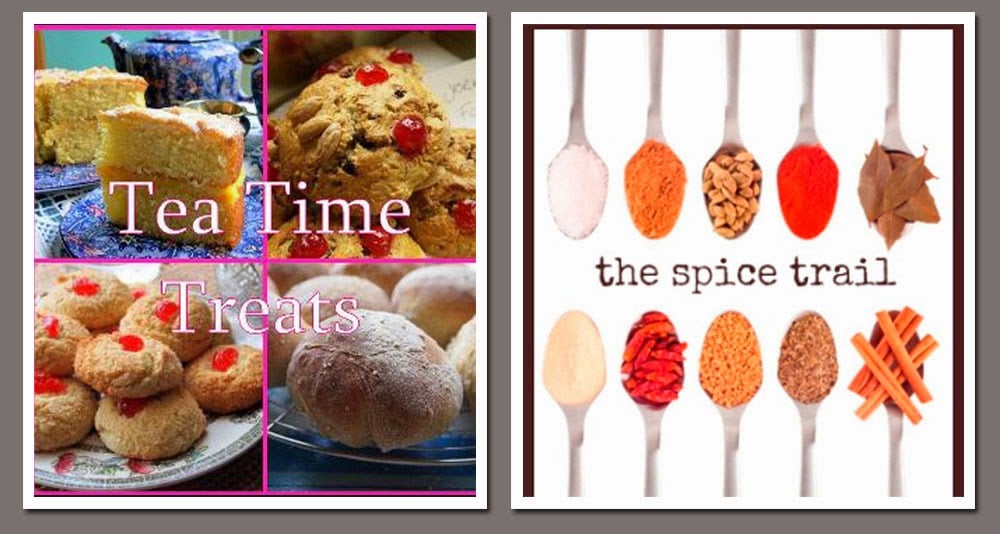 I'm entering the Perfect Picnic Guacamole for Tea Time Treats where the theme this month is 'Picnic food'. Tea Time Treats is run by Karen at Lavender and Lovage and Janie at Hedgecombers. Guacamole is also appropriate for The Spice Trail where are off on a 'Beach Barbeque', guacamole is a great accompaniment to a barbeque, imagine barbequed steak or chicken in a tortilla with salad and guacamole, delicious! The Spice Trail is the challenge run by Vanesther at Bangers and Mash and there is a prize of a copy of Nigella Summer.