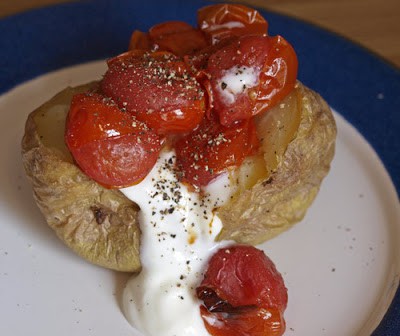 I thought I'd share this simple recipe which I made for my lunch yesterday.
It's a simple baked potato (done in the microwave but finished off in the oven for crispy skin)topped first with a dessertspoon of low fat greek yogurt and then baby plum tomatoes which I roasted in the oven while the potato finished off. They were roasted with just a couple of sprays of olive oil spray. A few grinds of black pepper and lunch was ready. It was blindingly good for something so simple.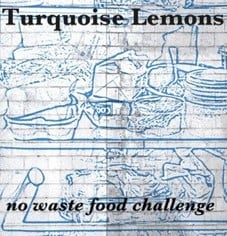 I'm also featuring my Food Blogger's Diet badge for the first time. This isn't a diet and it isn't challenge, it's just me cooking healthy, lower fat, lower calorie food.