"Breakfast Club: Because breakfast should be more
interesting than tea & toast or coffee & cereal. "
I'm delighted to be guest hosting Breakfast Club for Helen at
Fuss Free Flavours
until the end of February.
It's also
Farmhouse Breakfast Week
20th – 26th January, 2013. So it's the perfect opportunity to join in and share your favourites or try something new.
I've kept the theme fairly broad this month so show us your…
Cooked or Baked Breakfast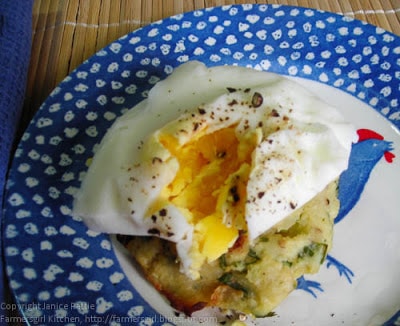 I'm a huge fan of breakfast and never leave the house without eating. I don't usually have a cooked breakfast though, except for a bacon roll on a Sunday. However in anticipation of Breakfast Club I cooked this poached egg and potato cake for my breakfast this morning. You can see how to make the potato cakes on my
'No Waste Food Challenge'
post.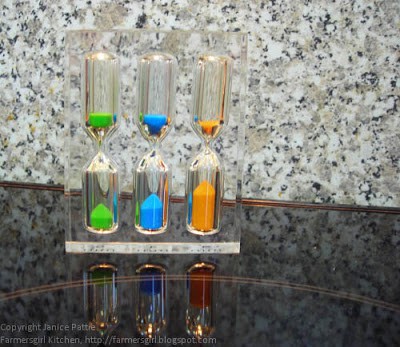 I used this egg timer which was my 'Secret Santa' gift from work. The egg timers are for 3 minutes, 4 minutes and 5 minutes. I'm not sure just how well this worked for me as I managed to overcook the egg so no nice runny yolk! Cute though isn't it?
There are loads of great breakfast ideas on the
Shake Up Your Wake Up
website, so you can get prepared for
Farmhouse Breakfast Week
and I'll be back with more information and ideas towards the end of this week and throughout Farmhouse Breakfast Week.
Breaking News!
One lucky Breakfast Club entrant will win a super healthy Breakfast Hamper from Sharpham Park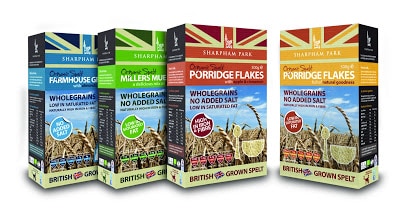 The Hamper contains the following:
Sharpham Park Crunchy Spelt Bran Flakes
Sharpham Park Crunchy Spelt Bran Flakes with Berries
Sharpham Park Crunchy Spelt Bran Flakes with Dates and Walnuts
Sharpham Park Multigrain Flakes
Sharpham Park Multigrain Fruit & Fibre Flakes
Sharpham Park Organic Wholegrain Spelt Flour
Sharpham Park Organic White Spelt Flour
Sharpham Park Organic Baker's Blend Spelt Flour
Sharpham Park Organic Spelt Flour
The winner will be chosen by Random Number Generator when the Linky closes on 24th February. The prize draw is for UK residents only but anyone can join in and share their recipe on the Breakfast Club linky.
If you would like to take part in Breakfast Club here is what you need to do:
Make a cooked or baked breakfast and post on your blog if you do not have a blog please email me (see below)
Mention Breakfast Club in your blog post and use the logo
Link to this post at Farmersgirl Kitchen and to the Breakfast Club page at Fuss Free Flavours
You are welcome to send in old recipes, but please add the Breakfast Club information and republish
Entries can be sent to other events, but please respect their rules
If you tweet please tweet using #blogbreakfastclub
Add details to the Linky, feel free to grab the code as this is a blog hop
By entering you are allowing Farmersgirl Kitchen to post your image
Please email your name, blog details and entry url to Farmersgirlkitchen at gmail dot com by 24th February 2013 and I will post the round up on 28th.
If you would like to host Breakfast Club please contact helen at fussfreeflavours dot com