Butternut Squash Meat-Free Loaf is a great alternative to meatloaf, packed with beans, quinoa, vegetables, and cheese, it also freezes well so this recipe makes enough for two loaves. Since January we've been having at least one and sometimes two meat-free meals each week and this is one of the most versatile meat-free recipes I have created.
The base of the Butternut Squash Meat-Free Loaf is, of course, the butternut squash! By far the easiest way to cook butternut squash is to roast it. All you need to do is split the squash in two, brush with oil and bake in the oven at 180C for 30-50 minutes depending on the size of your butternut squash.
Leeks sauteed in butter or good olive oil, add great flavour and fava beans add texture to an otherwise fairly soft mixture. If you don't have fava beans, or don't fancy soaking and cooking your beans, you can use canned kidney or cannellini beans.

Then you add grated cheese, there's nothing quite like the creamy, salty taste of good mature cheddar.


Butternut Squash Meat-Free Loaf
A meat free loaf packed with flavour from butternut squash, leeks and beans, make two loaves and freeze one for another day.
Ingredients
1

large butternut squash

1

tbsp

oil

100

g

whole fava beans

soaked overnight

25

g

butter or oil

2

medium leeks

finely sliced

50

g

quinoa

cooked according to pack instructions

2

eggs

beaten

200

g

cheese

grated

50

g

chopped salted nuts

Salt & freshly ground black pepper
Instructions
Pre-heat the oven to 180C

Cut the butternut squash in half lengthwise and remove the seeds. Place the two halves in a roasting tin and brush with olive oil.

Cook the fava beans according to the packet instructions until soft but not disintegrating.

Put the butter or oil in a saute pan and heat gently, then add the sliced leeks and cook gently for about 10 minutes until they are meltingly soft but not coloured. If your pan has a lid this will help the leeks to cook down.

Take the butternut squash out of the oven and leave to cool for about 10-15 minutes. Scoop out the flesh and mash with a fork.

Put the mashed butternut squash into a bowl with the cooked fava beans, quinoa, leeks, cheese, salted nuts, salt and pepper and mix thoroughly.

Add the eggs and mix them through the loaf mixture.

Line two loaf tins (20 cm x 13 cm x 9 cm) with parchment paper and share the mixture between the two tins.

Cover with foil and bake in the oven at 170C for 40 minutes, remove the foil and bake for another 10 -15 minutes until the loaf is firm and springy.

Remove from the oven and leave to cool in the tin.

Turn out and serve either with gravy or a tomato sauce just as you would with a meatloaf.
Notes
I use the parchment loaf tin liners you would usually use for baking, they work really well as they are shaped. If you don't want to soak and cook your own beans you can use canned kidney or cannellini beans. This loaf freezes well, once cooled, wrap in baking parchment and foil and freeze for up to 3 months. To serve, simply thaw overnight in the fridge and reheat in the wrapping. You can also serve the loaf cold with baked potatoes and salad or use it as a sandwich filling.
Don't Miss My Latest Recipes
CLICK TO SUBSCRIBE NOW to join my newsletter list & receive a FREE 'How To Adapt Recipes For Your Slow Cooker' printable!

When I first made this loaf, I was a little disappointed that it didn't hold together better however, this is pretty much the same with a meat based meatloaf which tends to crumble a little too. We enjoy the texture and bite of the fava beans, but if you want the Butternut Squash Meat-Free Loaf to be a finer texture then I would suggest that you mash the fava beans before mixing into the other ingredients.

PIN ME FOR LATER
Here are some alternative meat-free loaves that you might also like: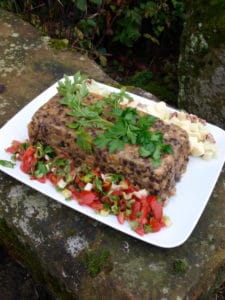 Savoury Nut Loaf – Farmersgirl Kitchen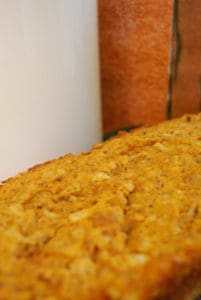 Cheese and Lentil Loaf – Thinly Spread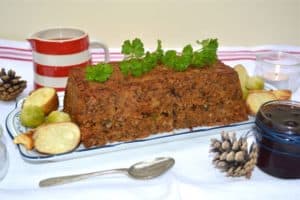 Lentil and Brazil Nut Roast – Tin & Thyme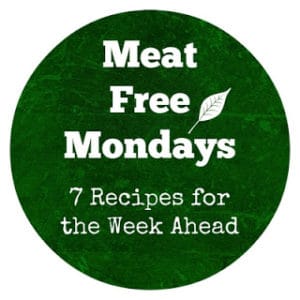 I'm adding this recipe to Meat-Free Mondays hosted by Jacqueline at Tinned Tomatoes