It's Mothers Day or Mothering Sunday on 15th March, that's next Sunday! It's a great opportunity to treat your Mum, but when you are a busy Mum too, it's sometimes nice to let someone else spoil you both.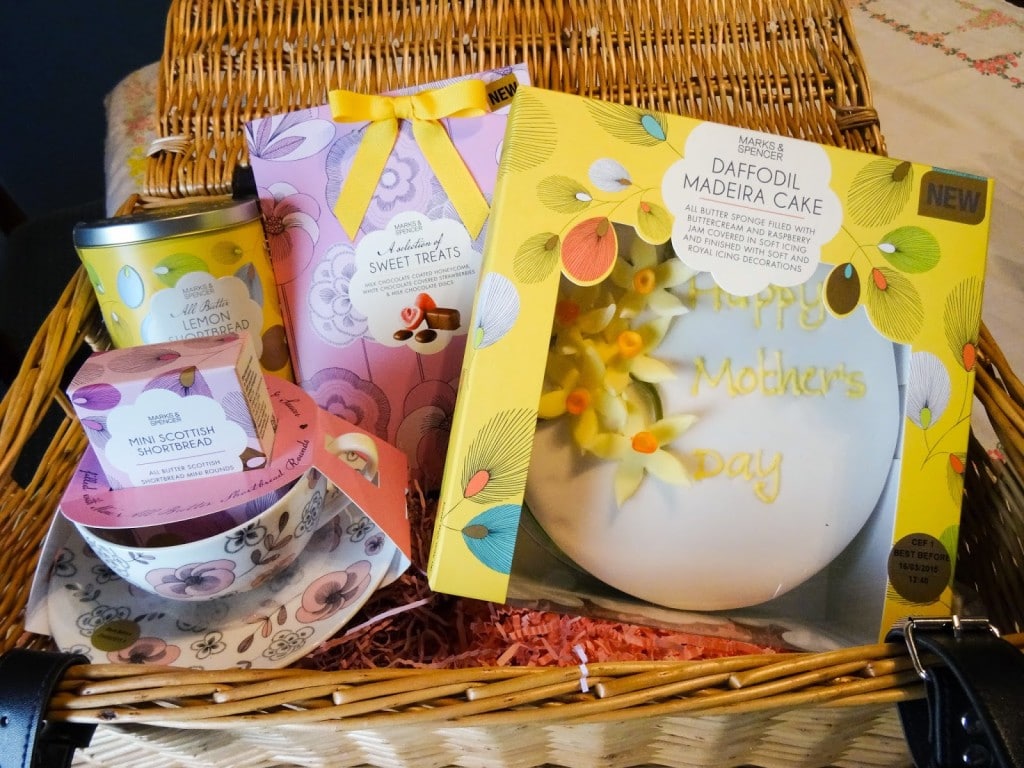 The good news is that you can treat your mother and/or mother-in-law and yourself to an afternoon tea with these lovely treats from Marks and Spencer.
Daffodil Madeira Cake, all butter sponge filled with buttercream and raspberry jam with soft icing and royal icing flowers – £12.00
*The Daffodil Madeira Cake is soft and moist with a nice layer of buttercream and jam, the icing is very sweet. The daffodil decoration is delightful and very effective, overall it is a good cake.
A selection of Sweet Treats, milk chocolate coated honeycomb, white chocolate covered strawberries and milk chocolate discs – £9.00
*It is nice to have a slightly different take on a box of chocolates. I enjoyed the honeycomb covered in chocolate and the white chocolate strawberries have a bit of a zing to them, you can definitely taste the fruit. The milk chocolate discs are smooth and shiny and the chocolate has a good taste.
All Butter Lemon Shortbread Thins, scrummy lemon shortbread baked in the Scottish Highlands – £3.00
*The shortbread thins have a nice snap to them , the flavour of lemon does not overwhelm the delicate buttery taste.
Mini Scottish Shortbread Tea Cup, all butter Scottish Shortbread mini rounds in a beautifully decorated cup and saucer – £12.00
* This pretty cup is a good size for tea or coffee and the buttery mini shortbreads are ideal for a little nibble to go along with it.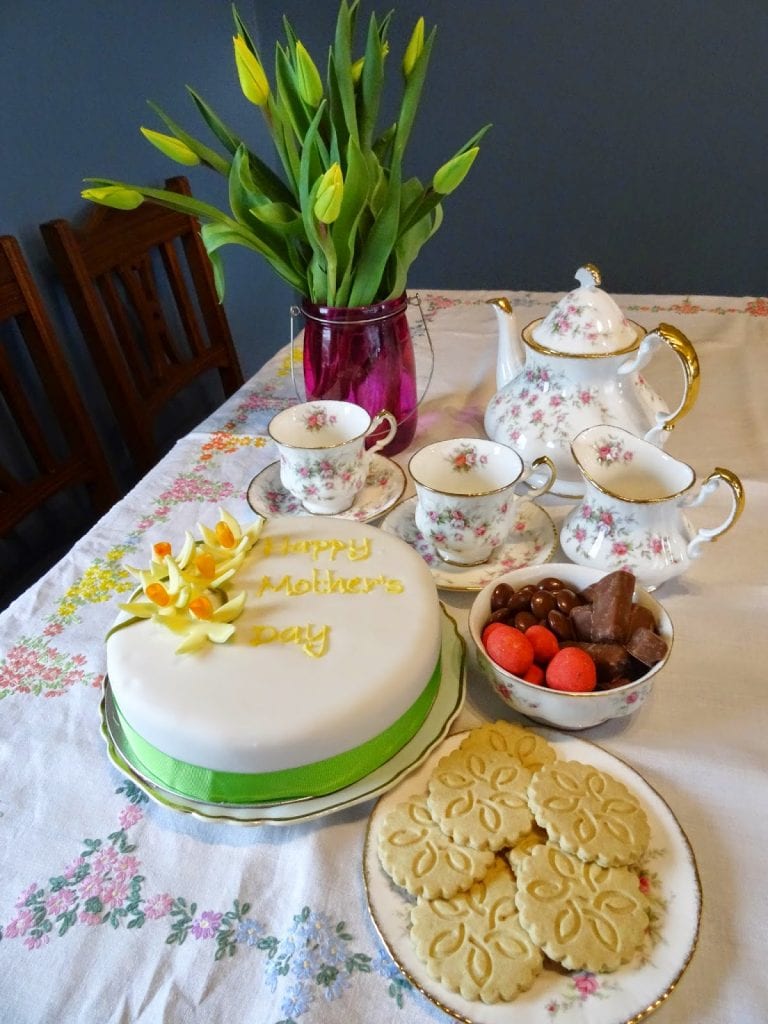 Simply add a pot of tea, some pretty linen and china and a bunch of flowers and you have everything you need for a relaxed afternoon tea.
Thanks to Marks and Spencer for providing me with these sweet treats for Mothers Day, I was not paid for this review and all opinions are my own.