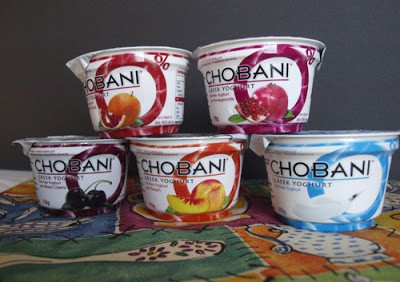 I had never heard of Chobani Greek Yogurt until I was contacted to review this low fat yogurt which is a favourite in the US. I have tried some low fat greek yogurt before, some of them keep their yogurt low in fat by adding a lot of stabilisers and fillers.
Chobani use an authentic straining process – it takes 3 litres of milk
to make one kilogram of Chobani Greek Yoghurt.
Once the cultures have been added to fresh milk to turn it into yoghurt,
Chobani takes it a step further and strains it.
The end result is a thick and creamy texture that offers
twice the protein of regular yoghurt.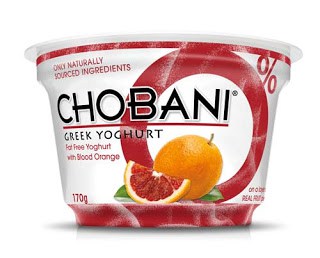 I've been taking the Chobani Greek Yogurt pots to work for my lunch, I started with this Blood Orange flavour.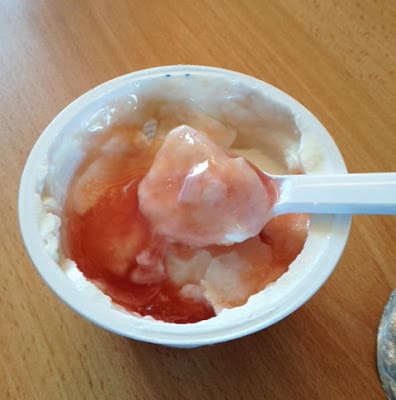 The yogurt is very thick, it is creamy but also has a slightly cloying texture which I haven't noticed in other 0% fat Greek Yogurts. I really liked the blood orange sauce, it had a sharp acidity and cut through the diary beautifully. Definitely a thumbs up for the Blood Orange flavour.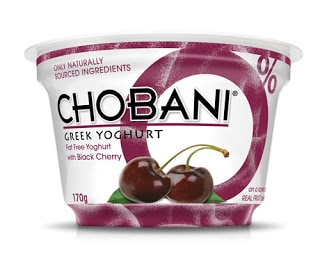 Next up was the Black Cherry, this is a more common fruit to match with yogurt, so it was easier to compare it to others that I have tried.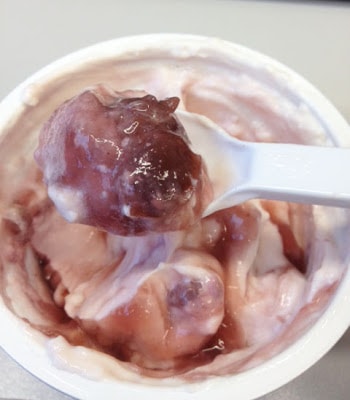 I was a bit disappointed with the Black Cherry, the fruit seemed to be very thickened with cornstarch or a similar stabiliser. I didn't feel there was much flavour in the fruit sauce either and it didn't have the acidity that the blood orange had to cut through the thick, creamy yogurt.
I was quite excited to try the pomegranate, the flavour was good, but I didn't enjoy the seeds in the fruit sauce. I have yet to try the peach or the plain Chobani Greek Yogurt pot.
I think it's unfortunate that there is so much variation in the fruit sauces and that, while the yogurt is without any additives, there seems to be a need to add stabilisers to the sauce. Not that these are 'artificial' but don't give a natural 'jammy' flavour which I would prefer.
I would recommend buying the plain Chobani Greek yogurt and adding fresh or lightly poached and sweetened fruit to get a really natural taste.
Chobani Greek Yogurt is now available at selected Tesco stores across the UK.
I was supplied with five pots of Chobani Greek Yogurt, however all opinions expressed are my own.