Chocolate Cherry Smoothie Bowl is a smooth and creamy bowl of chocolate deliciousness that tastes like dessert but is full of natural ingredients and completely suitable for breakfast.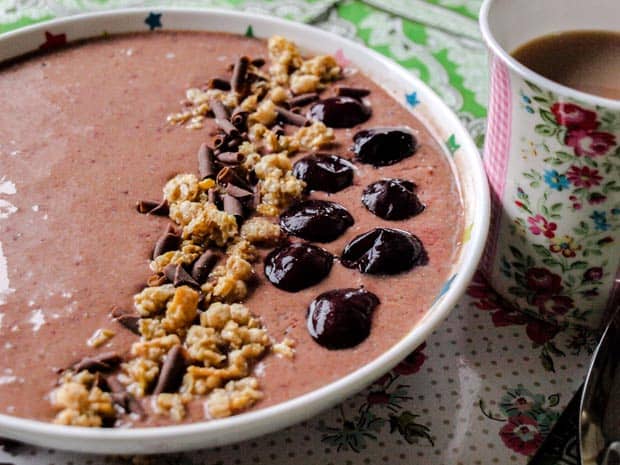 Advertisement: This post contains affiliate links for more information please see my PRIVACY POLICY
This smoothie bowl looks rich and decadent, but it is actually full of protein, fibre, vitamins, minerals, and antioxidants. Let me tell you more about the ingredients and see just how I made this magic mixture.
The Smoothie Ingredients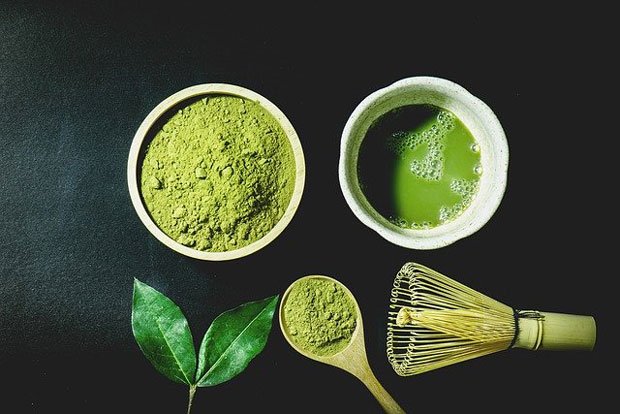 Matcha Tea
Matcha is powdered green tea. With other kinds of tea, you are drinking water which has been infused the tea leaves, with matcha you drink the powdered leaves with the water.
Matcha Tea is also full of antioxidants a great way to start your day. It is also high in caffeine to give you a kick start to your day.
The Chocolate Cherry Smoothie Bowl is made with a Match aTea chilled drink, but you can use cooled Matcha Tea.
Alternative liquids for the Smoothie Bowl
Nut milk
Oat Milk
Dairy Milk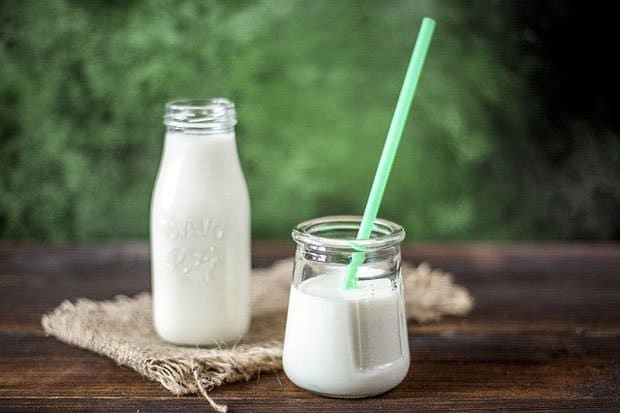 Dairy and Non-Dairy Natural Yogurt
Natural yogurt is a highly nutritious food, providing appetite-satisfying protein. It provides vitamins and minerals and makes an extremely healthy product to include in your smoothie.
There are many non-diary yogurts which provide the same probiotic benefits you get with dairy yogurt.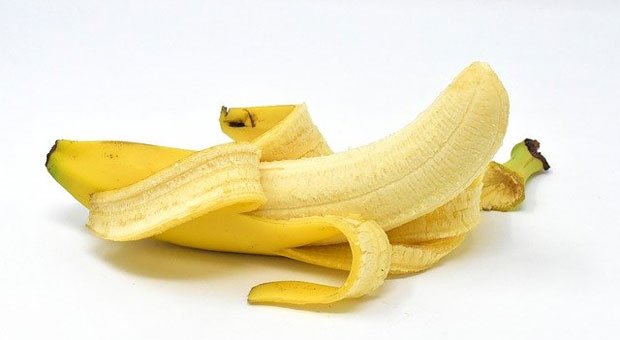 Banana
Bananas are high in fibre and provide potassium, calcium, manganese, magnesium, iron, folate, niacin, riboflavin, and B6. All of these contribute to a great start to the day.
TIP: Keep some banana pieces in the freezer ready to make your next smoothie or smoothie bowl.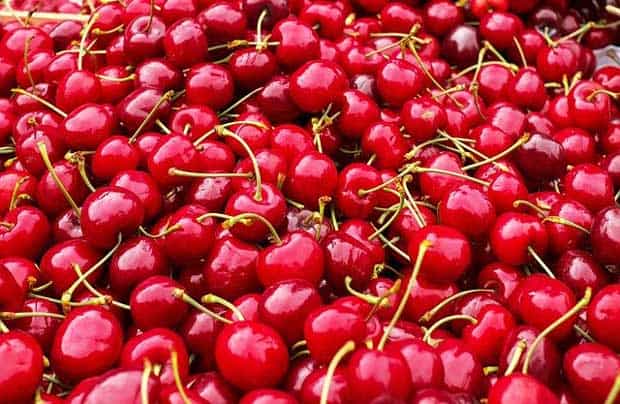 Cherries
Cherries provide one of your five-a-day fruit and vegetables. They also provide a little natural sweetness to the smoothie bowl.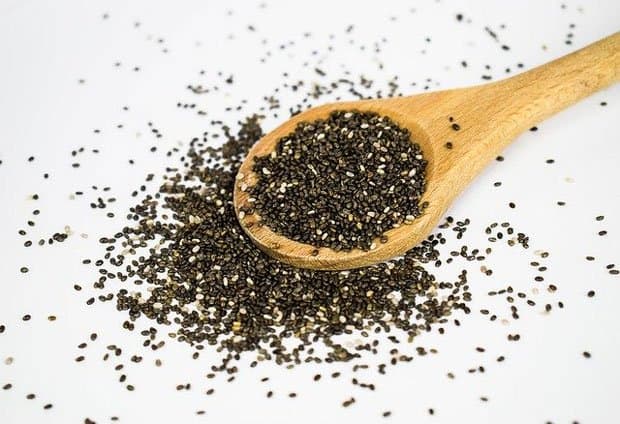 Chia Seeds
Chia seeds are high in fibre and protein. They are also a source of plant-based Omega 3, calcium and magnesium.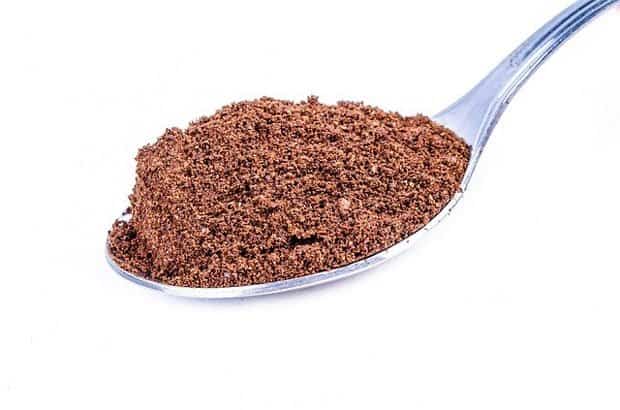 Cacao
Cacao in powder form is produced at a lower temperature than cocoa and chocolate. Because it is less processed it has greater antioxidant content.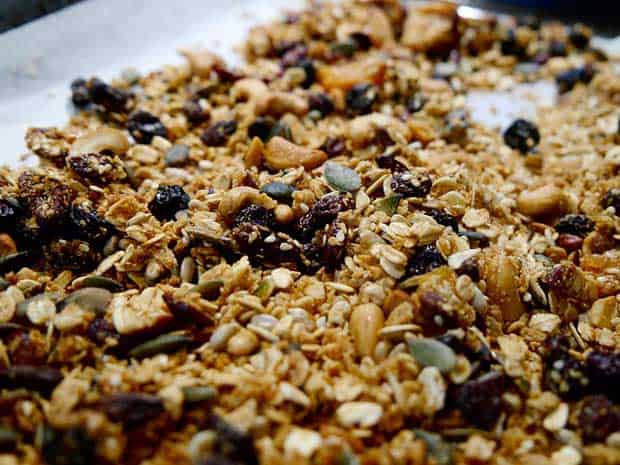 Granola
The Chocolate Cherry Smoothie Bowl is topped with granola, a toasted oat cereal. Oats contain beta-glucans, a type of soluble fibre that slows down the absorption of carbohydrates into the bloodstream.
As oats slow down your digestion you feel fuller for longer without spikes in blood sugar. I used ready-made granola with chocolate curls included. But you can make your own granola such as this Dark Chocolate and Cranberry Granola from Hungry Healthy Happy.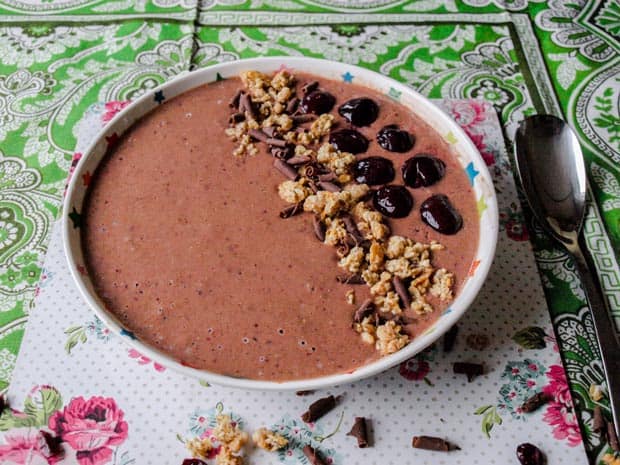 Naturally Sweet
The Chocolate Cherry Smoothie Bowl is naturally sweet with natural chocolate theobromine hit. It's proof that healthy food can still be delicious.
I have a sweet tooth and will comfort eat when I'm tired. Smoothie bowls make delicious and slightly sweet treats that are healthy and will satisfy that craving for sugar without sacrificing my health goals.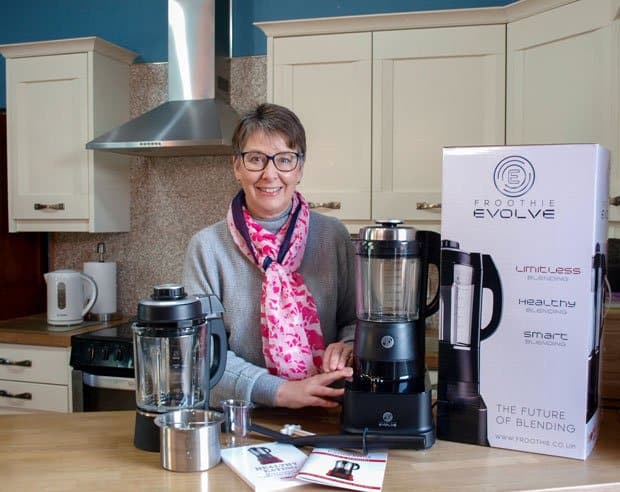 Froothie Power Blenders
The Chocolate Cherry Smoothie Bowl was made in the Froothie Optimum G 2.3 blender which makes it so easy to whizz up the ingredients and creates the smoothest of smooth smoothie!
I'm a Froothie Ambassador and if you use my ambassador link to order your blender, you get free delivery in the UK as well as a super-powerful blender.
New Froothie Evolve
As of November 2019, the latest blender from Froothie is the Froothie Evolve. read my REVIEW of this versatile multifunction blender. It is voice-activated, has its own app and can make smooth or chunky soup, steam vegetables, and rice. It can also and clean itself.
Special Offer
As a Froothie Ambassador, I can offer an additional £100 discount on the current offer price of £499 on the Froothie website. Buy through my Ambassador Link and you also get an additional 2 years warranty, which brings the warranty to 7 years.
To get this discount please add the following text in the comment box when you order:
Ambassador (3116) special 2 extra warranty years + Google100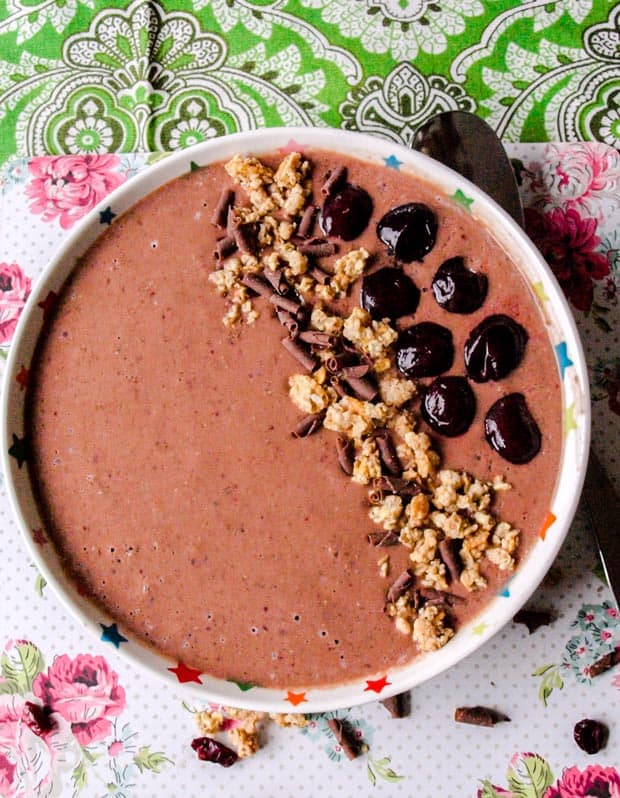 More Froothie Blender Recipes from Farmersgirl Kitchen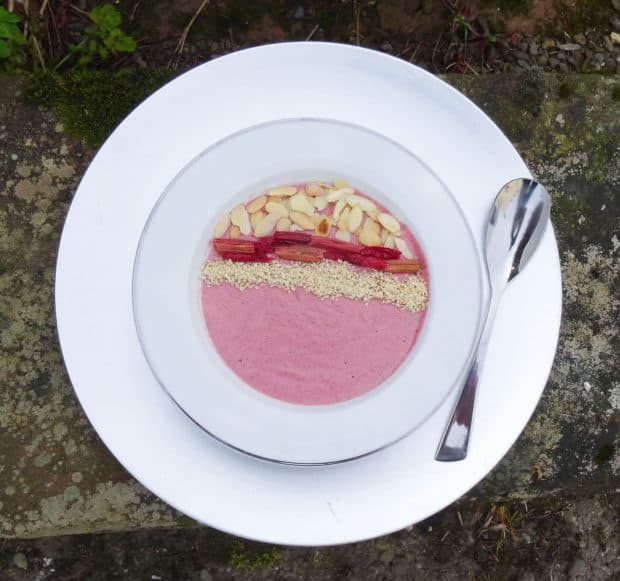 Rhubarb and Ginger Smoothie Bowl brings the fresh taste of rhubarb and the warmth of ginger in a flavourful breakfast bowl.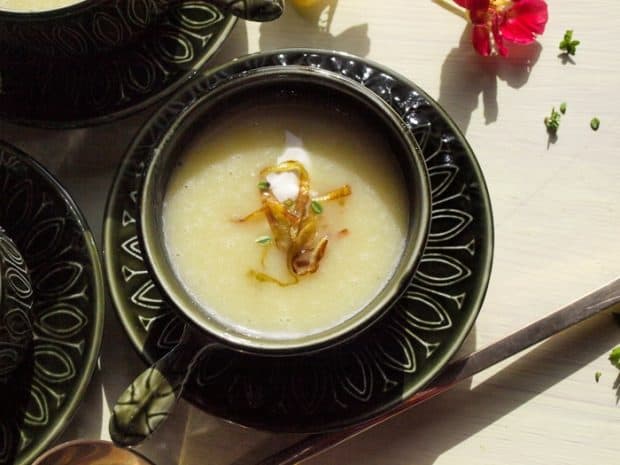 Delicious, smooth and creamy Leek and Potato Soup. A classic soup from my childhood.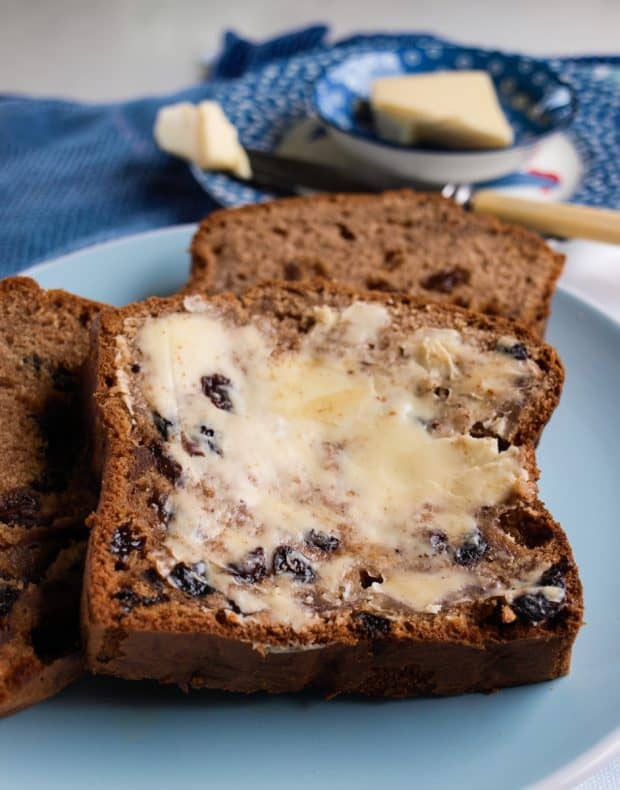 Yes, you really can make this Brilliant Blender Banana Bread in your blender. It's so easy and the banana bread is totally delicious.
More Blender Recipes
Butternut and Carrot Soup with Roasted Cumin – Glug of OIl
Green Ginger Smoothie – Searching for Spice
Simplest Pineapple Smoothie – Thinly Spread
Froothie Lime Curd – Tinned Tomatoes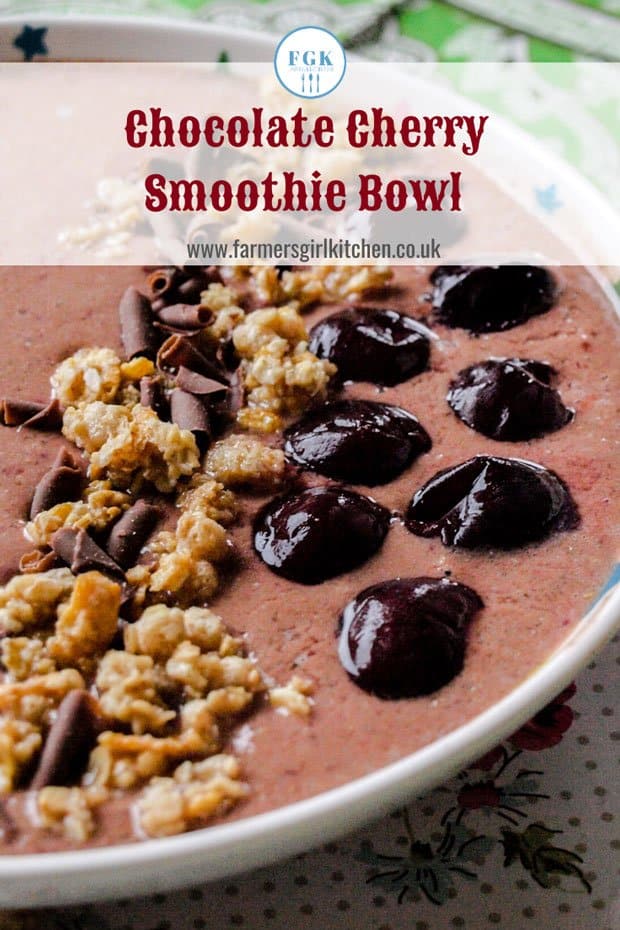 Are we connected?
Stay in touch with everything that's going on at Farmersgirl Kitchen.
Facebook Pinterest Instagram Twitter
Chocolate Cherry Smoothie Bowl
Farmersgirl Kitchen
An ideal start to the day, this Chocolate Cherry Smoothie Bowl is sweet enough to be enjoyed as a healthy dessert.
Ingredients
240 ml matcha green tea drink nut milk or dairy milk (your choice)
80 g low fat natural yogurt or skyr
1 frozen banana see notes
250 g frozen pitted cherries
1 tbsp chia seeds
1 tbsp organic raw cacao powder
1 tbsp granola preferably with chocolate
8 extra cherries thawed
Instructions
Pour the matcha tea drink or milk into the blender, add all the other ingredients except the granola and extra cherries, blend until smooth.

Pour into a bowl and top with the cherries and granola.
Notes
Peel and chop bananas into chunks and freeze for easy smoothie and smoothie bowl making. If you don't have a frozen banana, then use a fresh banana and add 3-4 ice cubes.
Nutrition
Calories: 1200kcalCarbohydrates: 95gProtein: 136gFat: 8gSaturated Fat: 2gCholesterol: 4mgSodium: 40mgPotassium: 1289mgFiber: 16gSugar: 60gVitamin A: 12235IUVitamin C: 32.3mgCalcium: 202mgIron: 46.7mg
Don't Miss My Latest Recipes
CLICK TO SUBSCRIBE NOW
to join my newsletter list & receive a FREE 'How To Adapt Recipes For Your Slow Cooker' printable!
I'm adding this Chocolate Cherry Smoothie Bowl to the 'We Should Cocoa' Linky at Tin & Thyme the home of all things chocolate and many wholesome and healthy recipes too.
Disclosure: Blender reviews on behalf of Froothie UK. I have received the blender to try out at home and not been paid for this post and was not required to give a positive write-up. All opinions are my own. Affiliate links included in this post.