On my Kitchen Table is a post to share with you some of the products I've been sent to review over the last month, it's a rather eclectic mix this month so let's get stuck in!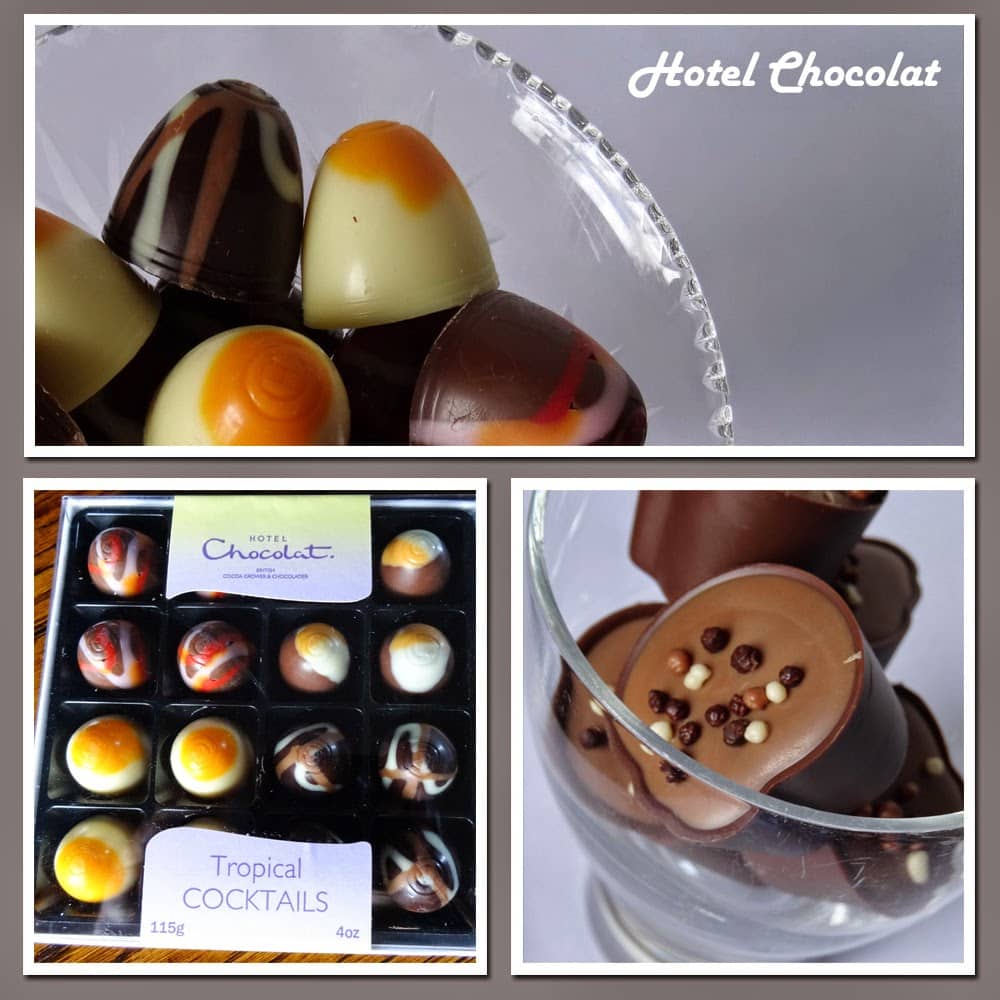 First up are some summery chocolates from Hotel Chocolat. The Tropical Cocktails are sweet and fresh with a little kick of alcohol. There are four different 'cocktails' : Peach Bellini, Pina Colado, Hurricane and Caipirnha. We both really liked the Hurricane with dark Jamaican rum truffle blended with zippy Valencian orange and passion fruit, they were all very tasty but the others were a little sweet for our taste. I was a pack of Choc Fudge Sundae chocs, little chocolate pots filled with a sticky toffee and fudge sauce with intense praline and a sprinkle of crunchy cereal, absolutely delicious and a nice treat at at reasonable price.
Tropical Cocktails £10.00 for 115g 7/10
Choc Fudge Sundae £3.85 for 75g 9/10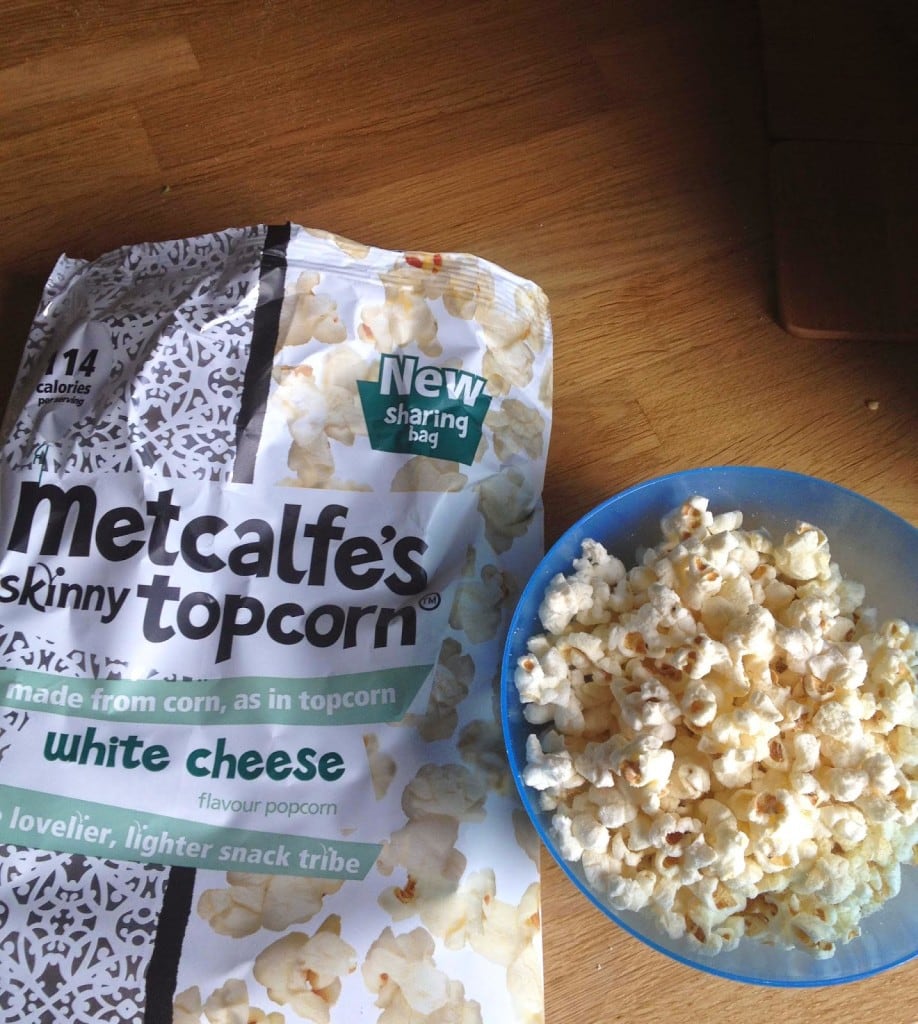 Julian Metcalfe is obsessed with delicious and healthy food. Back in 2009 he was fed up of stodgy snacks that weighed him down and he wanted to create something that was light yet tasty to replace the bog standard crisp. Popcorn was the perfect fit and Metcalfe's skinny Topcorn was born. There's a new flavour of Metcalfe's skinny topcorn it's white cheese and it's really really addictive! There are lots of other cool flavours too, from the simple salted popcorn to spicy and sweet flavoured popcorns. 8/10
75g Metcalfe's Skinny Topcorn – White Cheese £1.00 – £1.49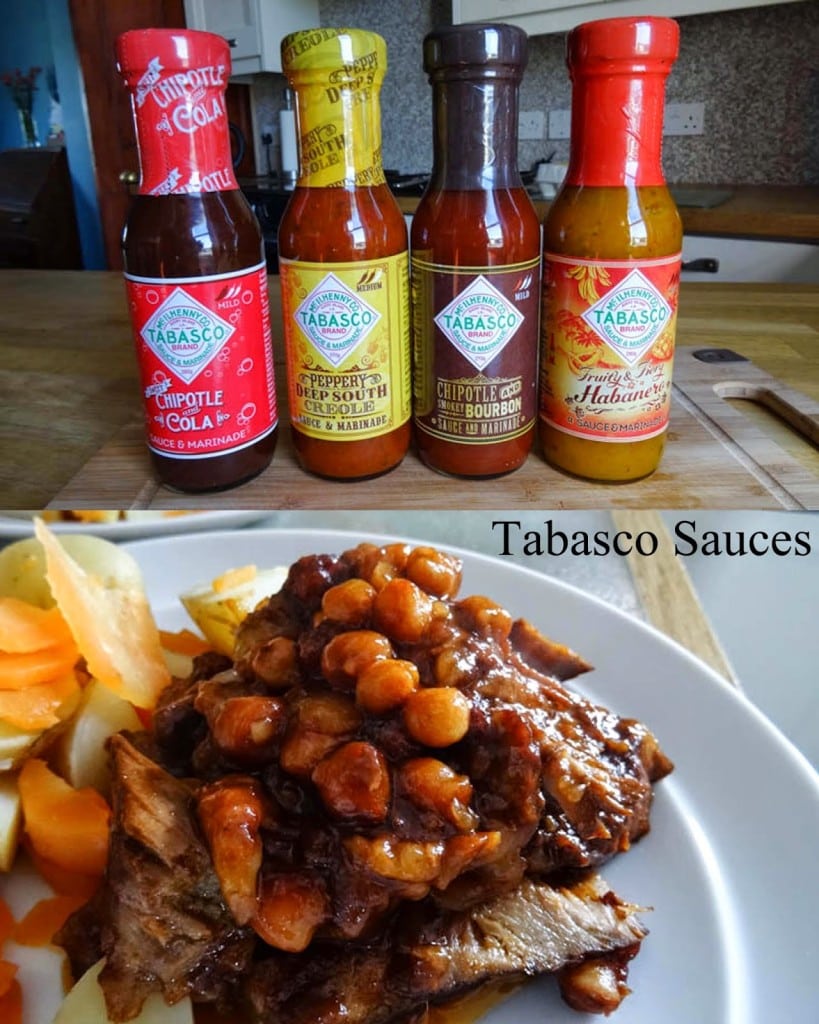 I remember my Mum had a little bottle of Tabasco Pepper sauce which she would use to add chilli heat to her cooking, fresh chillies were not easily available in my childhood and there was only one kind of Tabasco. Now Tabasco have launched a range of sauces to Transport Your Tastebuds, Louisiana Style
Now Tabasco® brand Pepper Sauce, the iconic kitchen staple for over 140 years, has created four vibrant new recipes that capture the essence of the Deep South, bringing those true American flavours to the UK.
Introducing Tabasco® brand Sauces and Marinades. Brand new and brilliantly different, these are table sauces with a twist. Add a dollop on burgers, drizzle over chargrilled skewers or marinate baby back ribs to bring the real American diner scene to your kitchen. From hot and tangy to smokey and subtle, experience the four great flavours and three different heat levels across the range.
The Chipotle and Smokey Bourbon sauce is inspired by the jazz clubs and bar scene of New Orleans. The subtlety of smoked chipotle peppers blends perfectly with the Bourbon to create the ultimate sauce for authentic American ribs and pulled pork – sweet and finger licking sticky.
Sweet Chipotle and Cola is the ultimate sauce for traditional American burgers. Tabasco® has taken the sweet flavour of cola soft drink and combined it with the smokiness of Chipotle peppers to create a deliciously rich sauce, that's incredibly moreish. Try it on hotdogs too! I used this sauce with pork leg steaks cooked slowly in the sauce with a little water added, I added the chickpeas at the last minute and really enjoyed the rich flavours.
The Peppery Deep South Creole sauce transforms chicken wings and veggie burgers. Rich tomatoes and bell peppers are brought to life with a vibrant blend of herbs and spices to reflect the diversity of flavour in Louisiana.
Fruity and Fiery Habanero is an exotic infusion of hot Habanero peppers, sweet mango, banana and papaya. It delivers a blast of hot chilli that's great for dipping or marinating and brings Deep South sunshine to seafood or veggie skewers.
The full range of Tabasco® brand Sauces and Marinades is available from Asda, Sainsbury's, Tesco and Waitrose, RRP £2.29. Enjoy them as a dip, use them as a condiment or as a marinade, each flavour will transport your tastebuds, Louisiana style. 8/10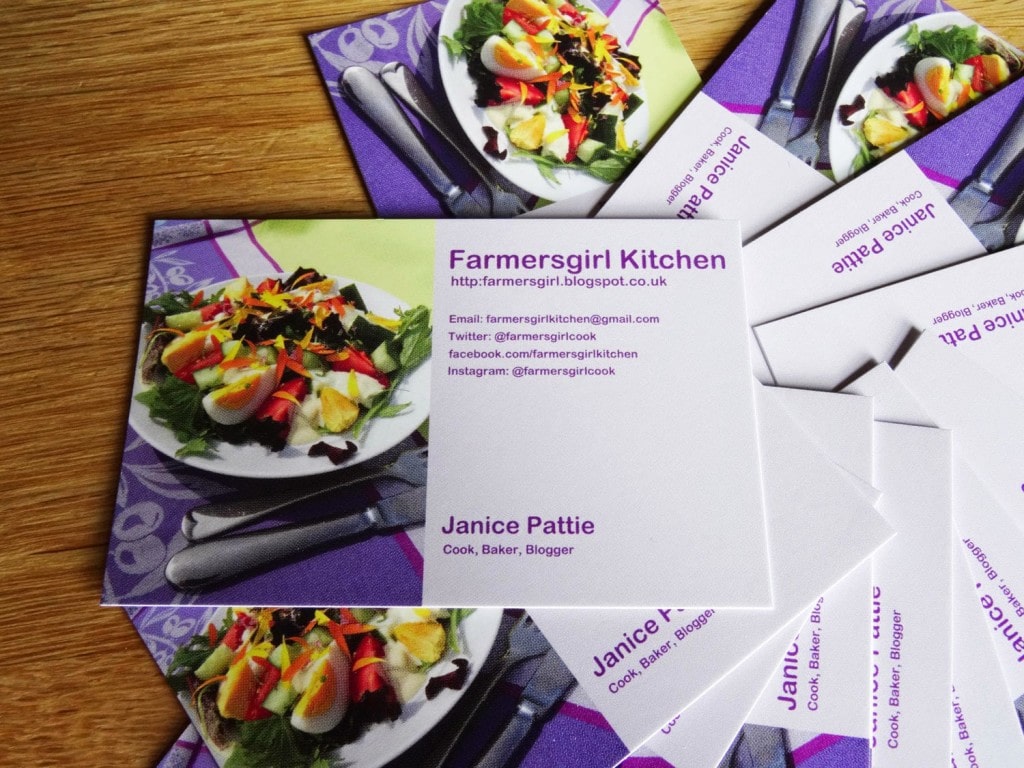 Vistaprint have a range of great products at reasonable prices which transform your photographs into books, calendars, mugs, t-shirts, phone cases…. in fact just about anything that will hold an image! I was going to make a photo book as I have done previously and found them to be excellent, but I simply ran out of time. As I needed some new business cards, I used the simple step by step instructions to create these cards featuring a recipe I made last summer.
250 Premium Glossy Business Cards : £26.81 including VAT 9/10
Many thanks to the PRs and companies for the samples to review, I was not paid for these reviews and all opinions are my own.