I love to find some foodie treats in my Christmas stocking and I'm sure I'm not alone, so I'm bringing you a Christmas Gift Guide for Cooks and Food Lovers, a selection of eats, treats and books to inspire your Christmas shopping. These items cover a wide range of tastes and prices, so there's sure to be something there for everyone, many of the items could be combined to create a fabulous food hamper too.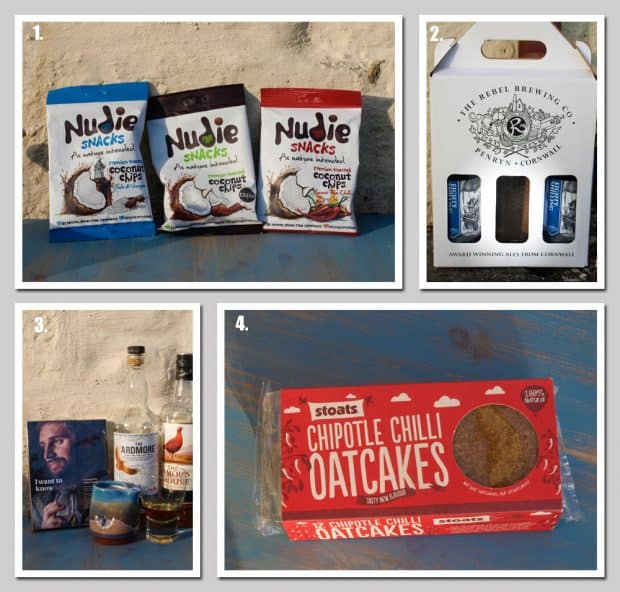 Drinks and Snacks Christmas Gift Guide
Let's settle down with some drinks and snacks…let's hope our giftees are generous and likes to share!
I tried these Nudie Coconut Snacks at the BBC Good Food Show Scotland, they are toasted coconut chips and you can have them plain, salt & vinegar or sweet chilli. I really liked them, especially the sweet chilli. They have no artificial ingredients aren't fried and gluten-free and vegan friendly. They even have a Good Food Taste Award. 99p for 35 grams 8/10
The Rebel Brewing Company brew their beer in Cornwall and have these great gift packs which contain two bottles of Eighty Shilling beer and a pint glass. Eighty Shilling is a typically Scottish ale with a roasted malt flavour balanced by a slight bitterness and a mild hop aroma, a real winter warmer. 80 Shilling is named after the tax charged on a 54 gallon hogshead of beer between 4-5.5% alcohol in 19th Century Scotland. They also recently won the CAMRA Kernow award for Supreme Champion Beer with the 80 Shilling for its second year. A 500 ml bottle retails at £2.60 9/10
And now for 'a wee dram' but just how much do you know about whisky? I've been on many distillery tours and have tasted a fair few malt whiskies over the years, but there is always more to learn. I want to know about whisky is a gift with a difference, it was voted Gift of the Year 2015 by Whiskeria Magazine and The Whisky Shop. Taking part in this journey gives I want to know whisky members a wealth of information, right at their fingertips. Discover different styles of Scotch whisky and the regions that give them flavour; Explore whisky around the world to find out where the 'water of life' is also distilled; earn how to taste whisky like a professional, enhancing both enjoyment and appreciation.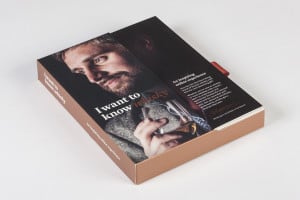 I want to know whisky is available for £24.95 an ideal gift for a whisky lover or someone who wants to become one! 9/10 (whisky not included)
4. These Chipotle Chilli Oatcakes come from Scottish Oats company Stoats. Stoats was born from a simple idea – to take "porridge to the people!" For ten fun-filled years they've been serving the nation tasty porridge breakfasts and on-the-go oaty snacks. All their products are made from a unique blend of premium Scottish oats, and only ever combined with the best natural ingredients. The chilli and coriander seeds combine in these Chiptole Chilli Oatcakes to give a spicy and sweet taste with a deliciously crunchy texture. They would be perfect with cheese to enjoy with the tipple of your choice. At £1.39 for 150 g how can you resist? 10/10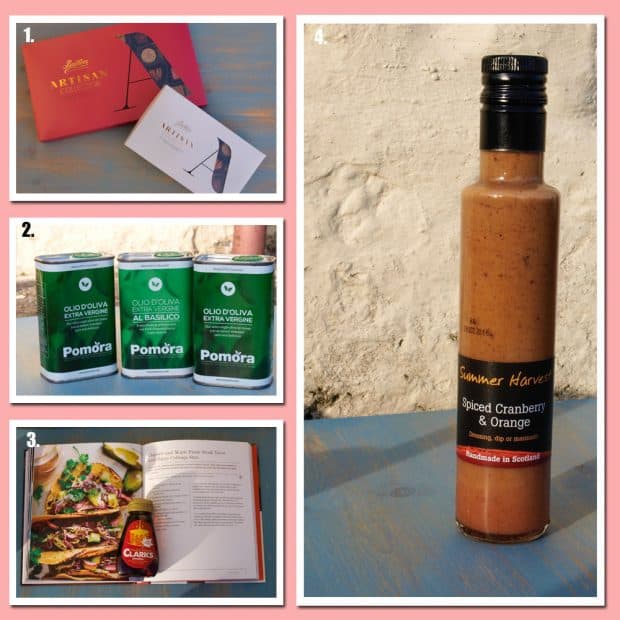 And on to my next four gift suggestions:
Chocolate is always popular at Christmas, but a Foodie is going to demand the highest quality which is why I'm featuring Buttler's Artisan Chocolates. Butlers Artisan Collection features a delectable collection of elegantly decorated and presented truffles, pralines, caramels, and fruit purées in milk, dark and white chocolate. The selection of 24 includes Raspberry Double Trouble, Madagascan Vanilla Ganache and Almond Cappuccino and costs £10. The selection of 10 includes Pink Himalayan Salted Caramel and Red Velvet and costs £6. 10/10
Pomora has introduced a new olive oil subscription service that makes an original Christmas gift for food lovers. Adopt an olive tree with Pomora and receive quarterly deliveries of some of the finest Italian olive oil you'll ever taste, while also supporting hard-working olive growers.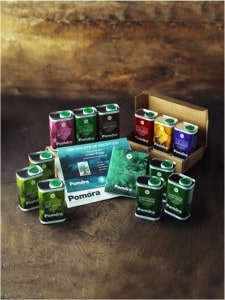 2. Pomora is more than just another subscription service. Subscribers receive regular updates on their tree from their producer throughout the year – either Antonio in Campania or Carmelo in Sicily, it's up to you. Pomora can even help them arrange a trip to visit their producer! Pomora subscriptions are flexible. There are several different payment options; adopt a tree for £29 per quarter and the recipient will continue to receive quarterly deliveries (until you cancel) or foster a tree from £39 per quarter for a fixed term. I love the cute tins of oil which are neatly packaged to drop through your letter box, what a brilliant idea! 9/10
3. Maple syrup is much more than a perfect topping for pancakes—it's a simple and seasonal way to add welcome sweetness to every meal. From fast and nutritious entrees like Maple Tahini Chicken and Broccoli to more sophisticated fare like Maple Cider Brined Pork, these easy recipes will change your relationship with this familiar flavour. And since maple syrup is paleo and vegan friendly (and naturally gluten free), almost anyone can enjoy such treats as Maple Bourbon Pumpkin Pie and Maple Pear Ginger Sorbet.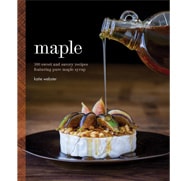 Serve up the sweet taste of fall whenever you want it, with 100 no-fail recipes, plus tips on storage, substitution, and DIY syrup making. MAPLE is the new book from KATIE WEBSTER who is a chef, food blogger, and food photographer specializing in healthy seasonal cuisine. Her cooking videos, original recipes, and upbeat food writing can be seen online at her food blog, Healthy Seasonal Recipes. Published by Quirk and distributed by PGUK, RRP: £16.99 8/10
4. I've reviewed the products from Summer Harvest before. They are a family run producer of gourmet rapeseed oils, dressings, mayonnaise and vinegars. This Spiced Cranberry and Orange Dressing is perfect for festive salads and recipes. It would make a great addition to a food hamper gift and would make a brilliant alternative dressing for Prawn Marie Rose, as well as drizzling it over those salads we will all be yearning for after the Christmas Day blow out! At only £3.80 for 250ml, I think it's a great bargain. 8/10
I hope you enjoyed this Christmas Gift Guide for Cooks and Food Lovers, that's all for now, I'll be back later this week with some more fabulous books to add to your shopping list.