Here we are in early December and Christmas shopping is in full swing. I thought I'd share a few gifts for cooks and bakers. Some of them have already featured at Farmersgirl Kitchen, others have only come to me recently but I feel they would be well received.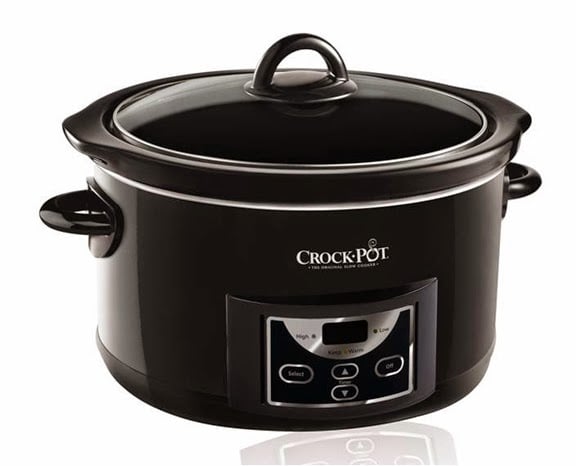 The Crockpot
You may have noticed that I'm a bit of a fan of slow cooking, and I really would recommend a Crockpot. They are slightly more expensive than other brands of Slow Cooker but you get what you pay for and it's a really nice piece of kitchen kit.
Who should you get this gift for?
1. Someone on a budget as you can use cheaper cuts of meat or ingredients like beans in the long slow cooking.
2. Someone who likes to bulk cook and freeze big tasty casseroles, breads or cakes
3. Someone who doesn't always know what time they will be home, the Crockpot will keep the dinner warm till you get there.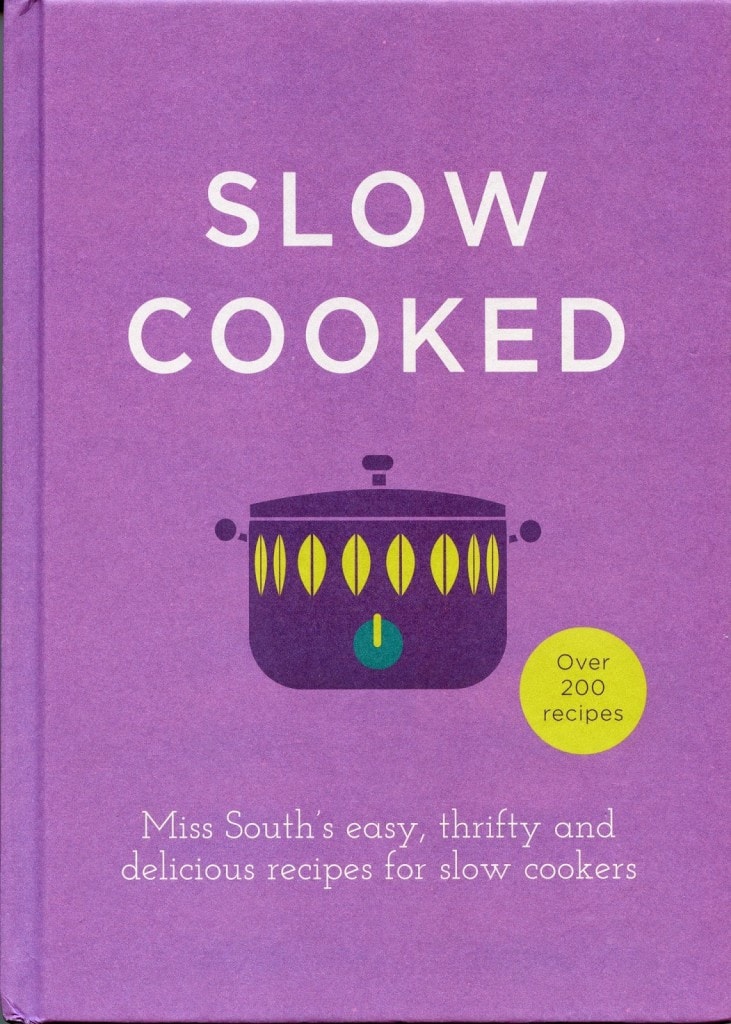 Slow Cooked by Miss South
This is my book of the year, it's an unassuming little volume which sets out to get the best out of slow cookers. There are few books that have grabbed me quite like this one has, it's just full of the most tempting recipes which are easy to make and from my experience so far, work like a dream.
Who should you get this gift for?
1. The person who is getting the Crockpot, it will ensure they get the best from their new cooking method.
2. Anyone who has a Slow Cooker and wants to expand their repertoire.
How much does it cost?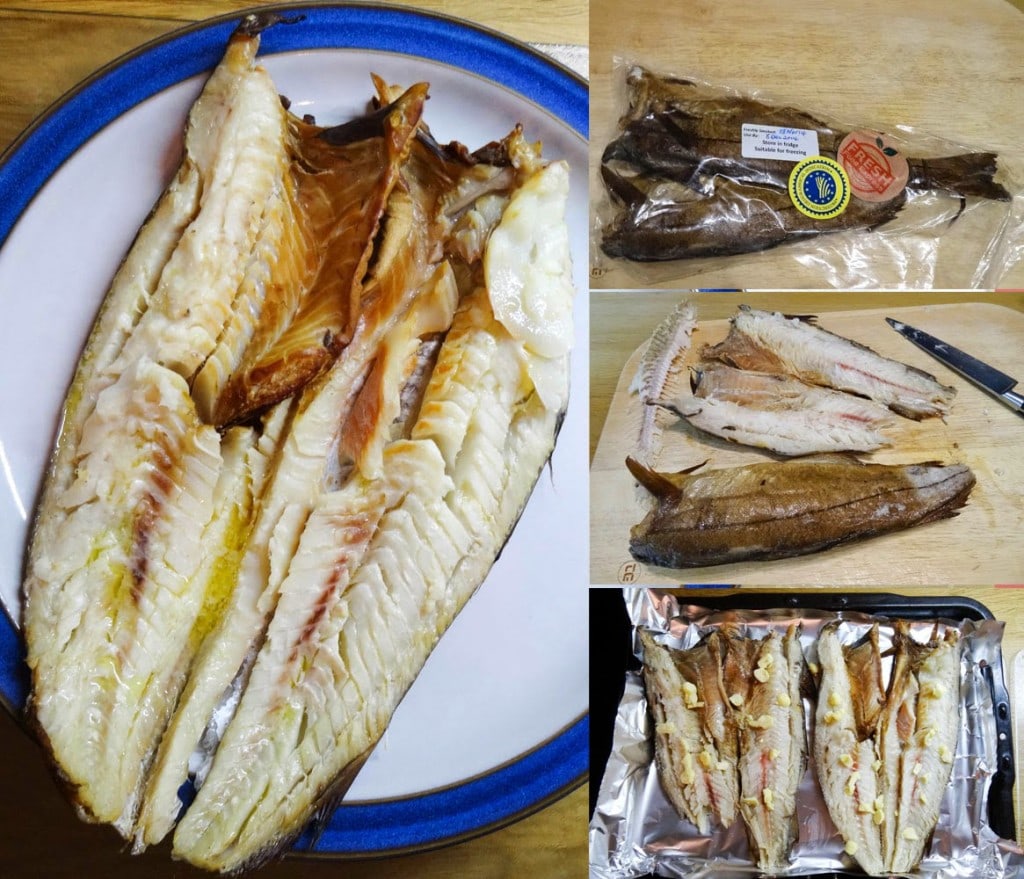 A Pair of Smokies
Yes, you read that right! Arbroath Smokies are one of my favourite foods, they are haddock which are tied together in pairs, then cold smoked creating a plump, moist and already cooked fishy treat. They are a taste of my childhood and I 'cooked' and served them in the simple way just like my Mum used to do. Just cut down the back bone and prise the two halves apart, remove the back bone, then place on a grill pan lined with foil. Dot with butter and grill for about 4-5 minutes until the butter has melted and the fish is just warmed through. Don't be tempted to overdo it or you will dry out the fish. Heaven on a plate.
These Arbroath Smokies were sent to me after I was waxing lyrical about my favourite fish on Twitter, many thanks to Jillian McEwan of Fresh Food Express, the smokies were superb, so fresh and super tasty. Fresh Food Express will post Arbroath Smokies, Scottish Beef, Venison, Free Range Chicken, Wild Salmon, a Heavenly Veg Box and a whole lot more right to you or your gift recipient.


Who should you get this gift for?
1. Homesick Scots who drone on about Arbroath Smokies and how good they are.
2. Anyone who loves good food and likes high quality fresh food.
How much do they cost?
£8.40 for a pair of Arbroath Smokies
£24.99 for an Exceptional Smoked Fish Box from Arbroath
NB: I do live in Scotland but Smokies are just not the same unless you get them fresh from Arbroath (Fresh Food Express make sure they get their straight from the smokehouse)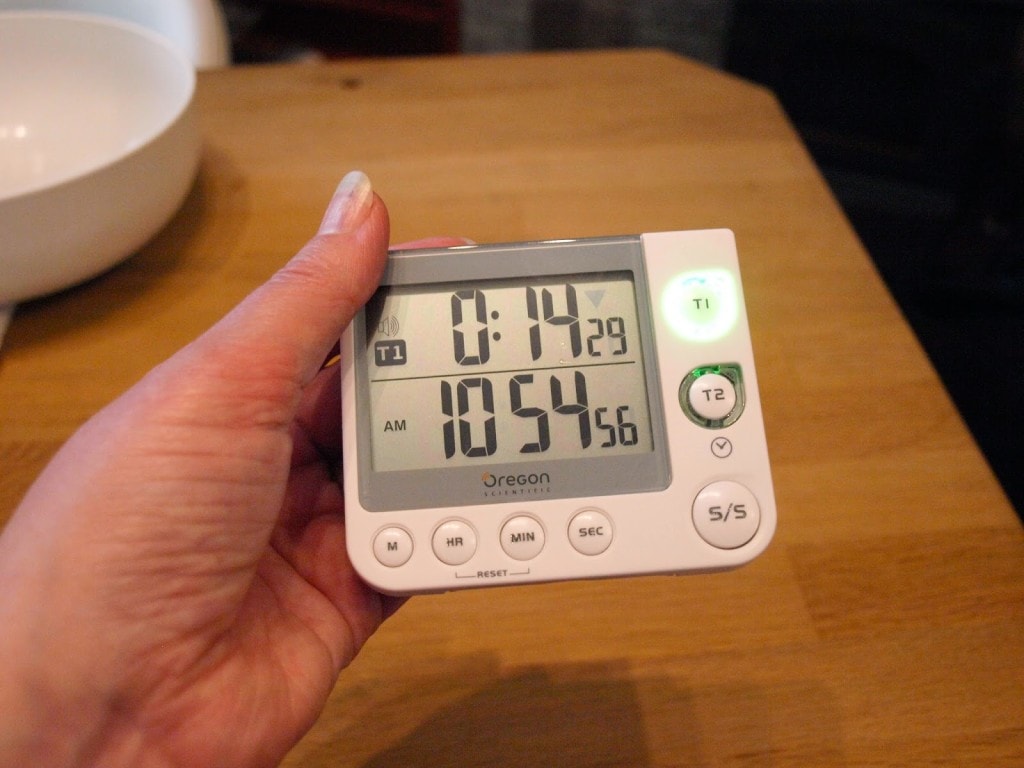 Oregon Kitchen Timer with Clock and LED
This is a really useful little kitchen timer which has two channels, you can have your timer on one and the clock on the other OR you can have two different times set up which is brilliant if you are cooking or baking different things at the same time. I found the timer easy to set up and use and it is now my constant kitchen companion.
Who should you get this gift for?
1. Bakers (especially ones who burn the cakes!)
2. Busy people who run around the house multi-tasking and forget the time (you can take it with you as you go)
How much does it cost?
Oregon Kitchen Timer with Clock and LED RRP £19.99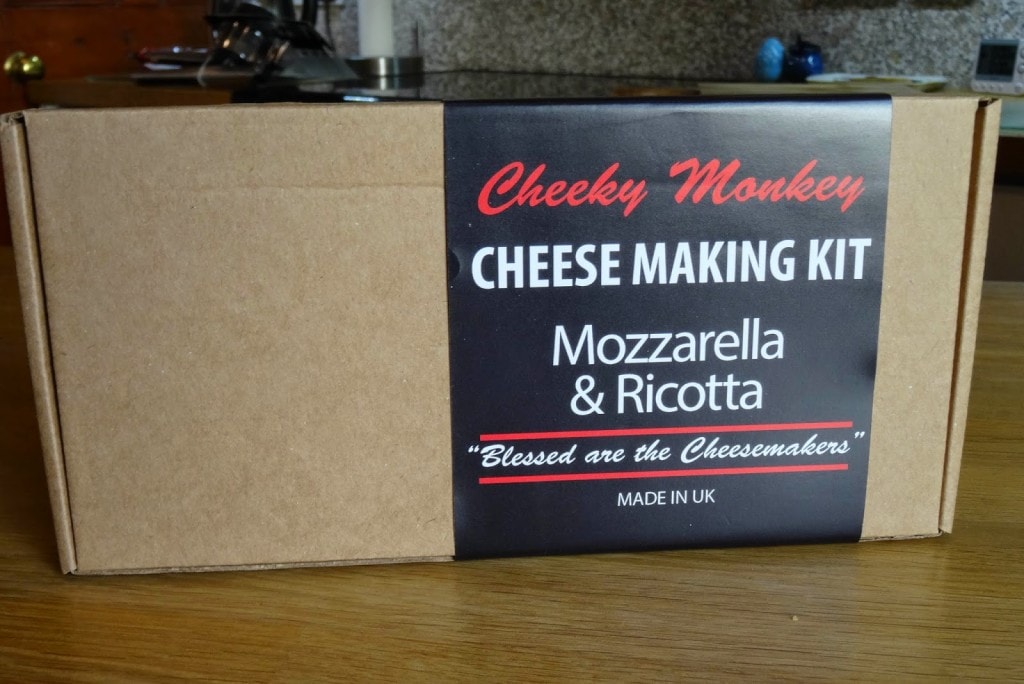 Cheeky Monkey Cheese Making Kit – Mozzarella and Ricotta
This slim box contains everything that you need to make 2 kilos of cheese from 20 litres of milk (milk not included) I haven't had a chance to make it yet, but the instructions look simple and it looks like a lot of fun. There is also a goat's cheese version if you prefer, or get both.
Who should you get this gift for?
1. Anyone who likes a challenge in the kitchen.
2. Pizza lovers
3. Older children and teens would enjoy getting messy with this kit
How much does it cost?
It's a bargain at £6.00 +P and P
More fun gifts on the Cream Chargers website: Molecular Gastromony and Popping Candy to name a couple.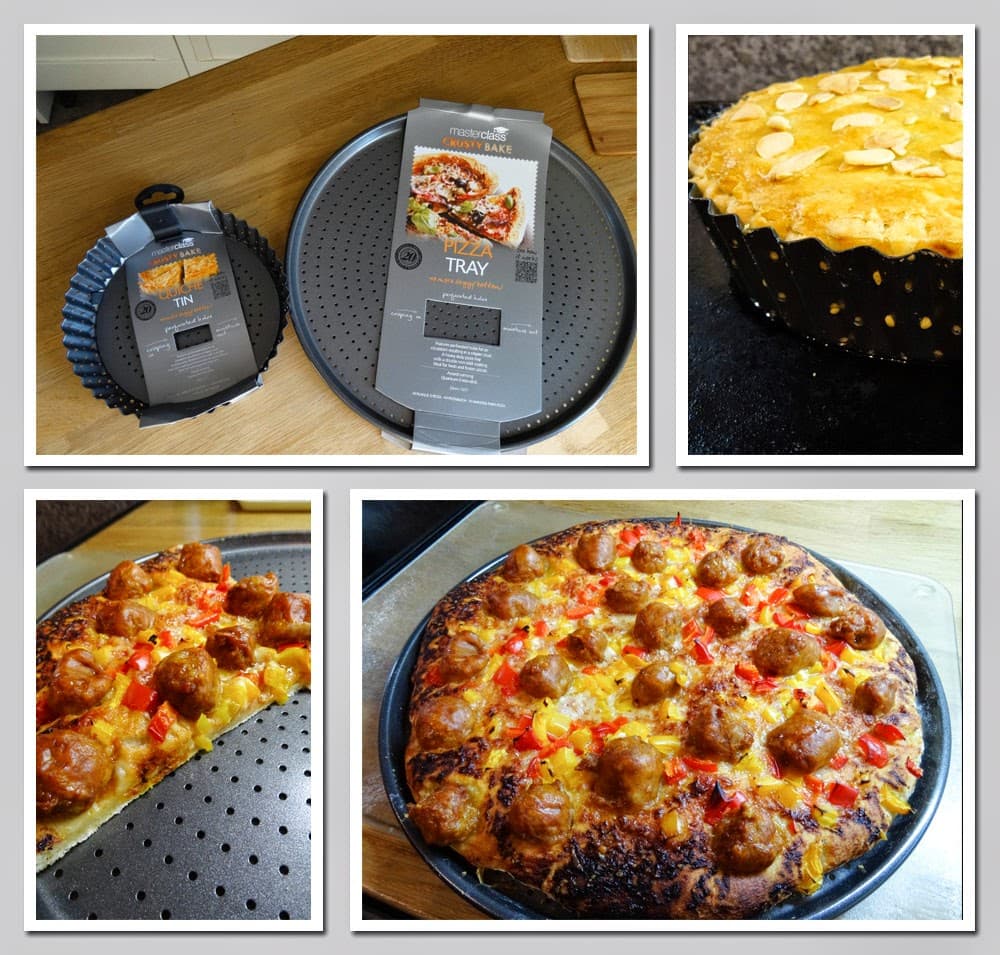 Masterclass Crusty Bake Non-Stick Bakeware
We are all terrified of the 'soggy bottom' of Great British Bake Off fame, KitchenCraft's Masterclass Crusty Bake Non Stick bakeware is a revolutionary new take on the award winning Master Class bakeware that creates the perfect crispy crust. Carefully selected, the Crusty Bake range in Master Class includes key items for baking and cooking anything dough and pastry related. I tested the 18 cm quiche tin in which I baked a Mincemeat Tart (recipe coming soon) and crust was beautifully baked and slid easily out of the tin. I also tested the Masterclass Crusty Bake Non Stick Pizza Tray, it's the idea size and again baked the crust to a nice crisp finish. The range also includes a baguette tray, different sized quiche tins, baking trays and loaf pans and they are Dishwasher, oven, fridge and freezer safe with Quantum 2 non-stick coating, Perforated holes, PFOA, PTFE and BPA free with a
20 year guarantee.
Who should you get this gift for?
1. Pizza lovers
2. Serious bakers of tarts, quiches and pies
3. People who are fed up with soggy bottoms and sticky bakes
How much does it cost?
Pizza Tray – £9.25
18cm Quiche tin – £8.75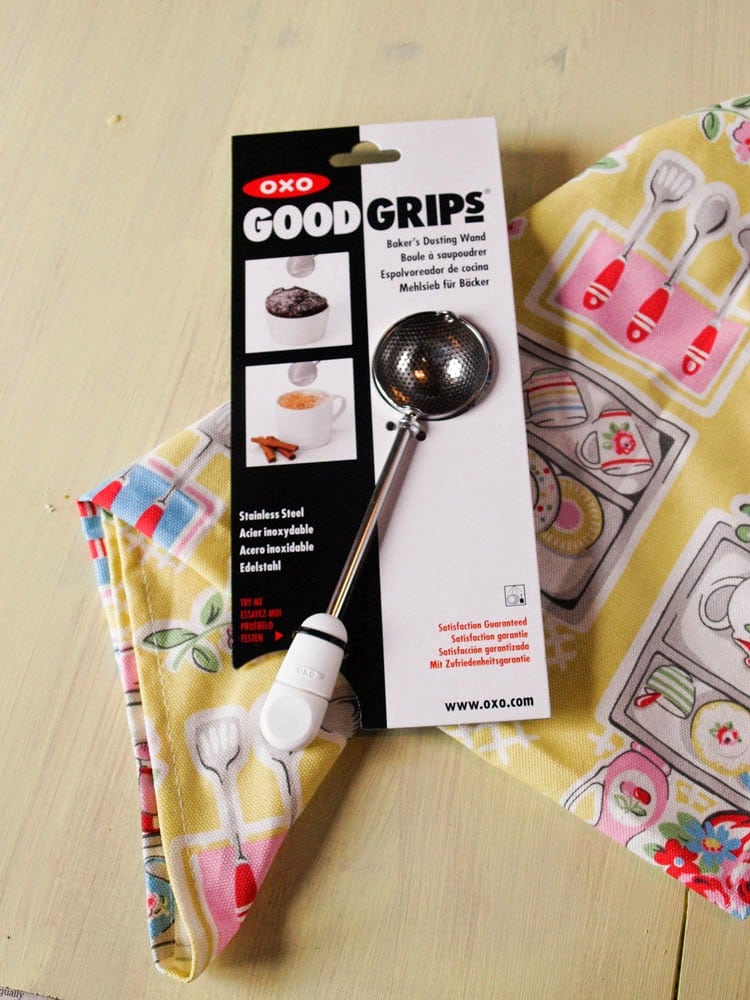 OXO Good Grips Baker's Dusting Wand
This inauspicious looking gadget from those clever people at OXO Good Grips, is really worth buying. I've fiddled about with sieves and tea strainers to dust my baking with icing sugar or cocoa and it's always messy. The Baker's Dusting Wand does away with the mess, because one side is perforated and the other is not, so once you put in your sugar, you twist the handle to close the ball and then simply shake over your mince pies or desserts or drinks. You can also use it to flour baking tins or your work surface when rolling pastry.
Here is it in action, apologies for the shaky camera action, dusting with one hand, filming with the other!
Who should you get this gift for?
1. Bakers and pastry cooks
2. People who like to shake cocoa or cinnamon over their coffee or hot chocolate
3. Gadget freaks (err that would be me then!)
How much does it cost?
RRP £10.00
OXO Good Grips 3 in 1 Adjustable Potato Ricer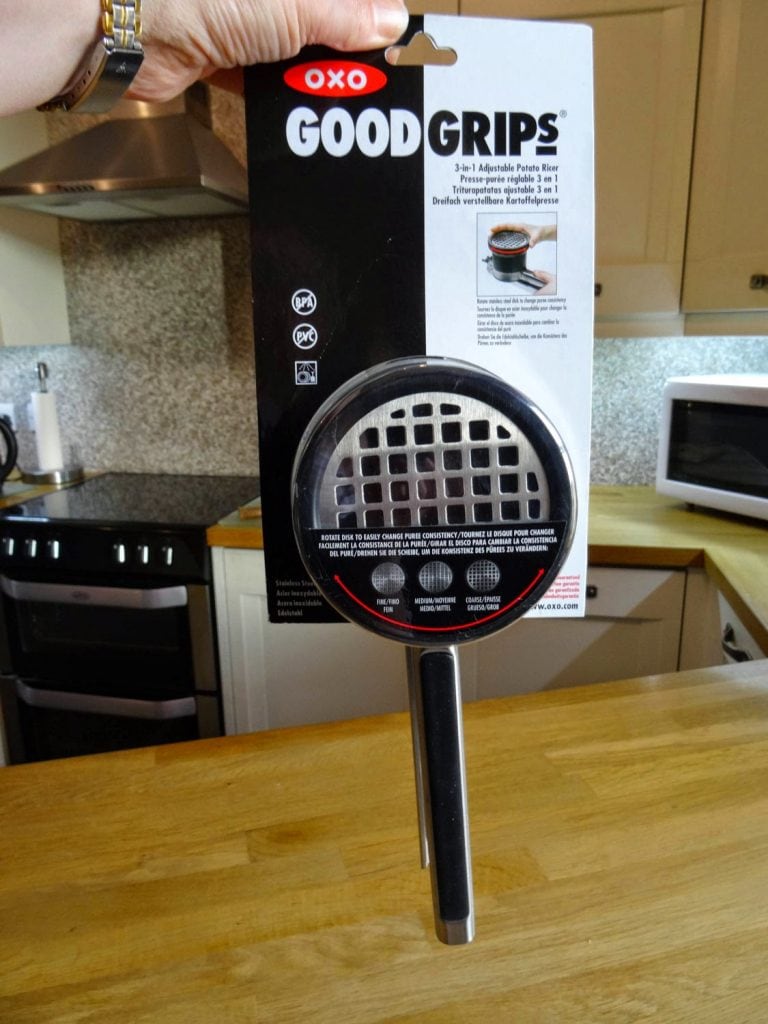 Another great gadget from OXO Good Grips, this is the 3 in 1 Adjustable Potato Ricer, perfect for making gnocchi but don't have to limit yourself to just potatoes with the OXO Good Grips Adjustable Potato Ricer. This patented Ricer has three settings, easily changed with the twist of the dial, for many cooking tasks. While the fine setting is perfect for fluffy mashed potatoes, it's also great for parsnips, carrots, turnips, gnocchi and more. The medium setting is ideal for spaetzle, and pressing water out of cooked greens and the coarse setting is perfect for chunky apple sauce, egg salad and pressing tomatoes for sauce. Since the disks are attached, there is no need to go searching for extra parts when you want to adjust settings. The brushed stainless steel Ricer comes apart for easy cleaning and has soft, comfortable non-slip grips.
I'll be showing you more of how I am going to use the Potato Ricer in future posts.
Who should you get this gift for?
1. Budding Masterchefs who want super smooth mash or vegetable purees
2. Gadget freaks (see previous item)
How much does it cost?
RRP £30
I hope that's given you a few ideas for what to buy for your friends and family who like to cook and bake. Many thanks to all the suppliers who provided me with these products to review.