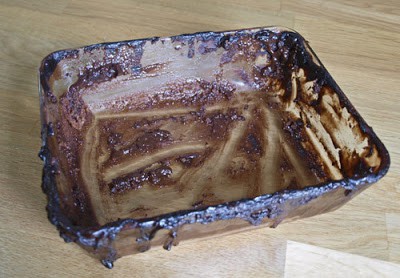 In my last post I made a Sticky Chocolate Pudding, and this is the very sticky, messy dish that I was left with when the delicious pudding had been eaten.
Usually, I would leave this to soak overnight before I even tried to tackle cleaning it. No point in putting it straight in the dishwasher either as it simply wouldn't clean off the baked on sugary mixture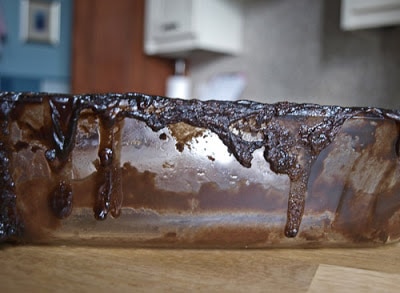 Fortunately, however this time I had the chance to try out a new product from Cillit Bang.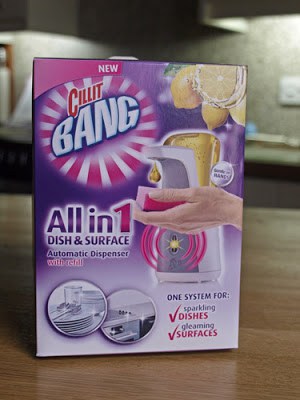 It's an All in 1 Dish and Surface cleaner. I didn't use it on my wooden work surfaces as I couldn't see any information about using on wood but it is suitable for all other surfaces including granite.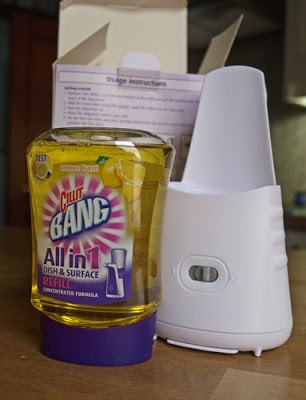 The cleaner comes with a natty dispenser which works a bit like those automatic soap dispensers you get in the loos of large organisations.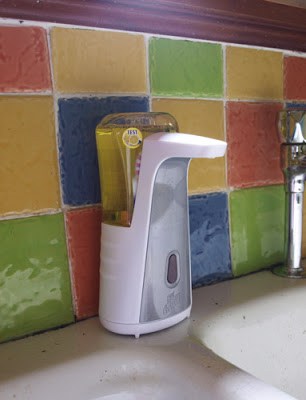 Here it is at the kitchen sink (I have a very old butler style double sink)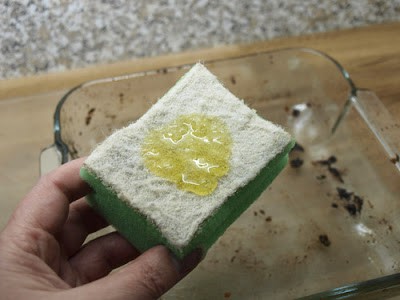 You just wave your sponge under the dispenser and it squirts out some of the product. I started with a slightly less messy dish, it was the one in which I roasted the Slow Cooked Aromatic Pork.
It doesn't look too bad, but there were some burnt on bit of roasting residue stuck to the dish, to be honest I wasn't that convinced that it would be any easier to clean with this than washing up liquid.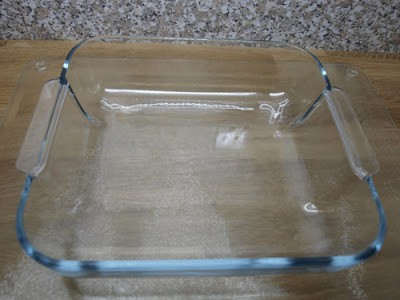 So far so good, the burnt on bits came off quickly and easily in a matter of a few minutes. So now for a tougher test!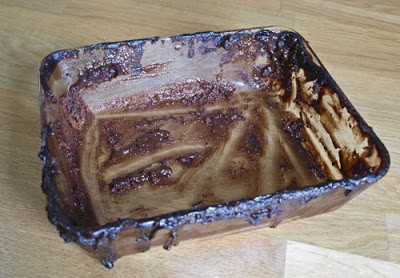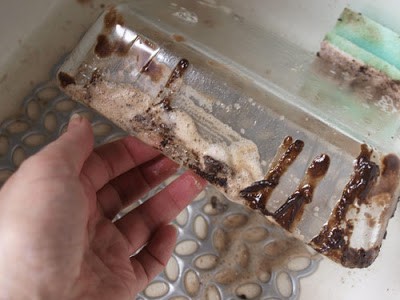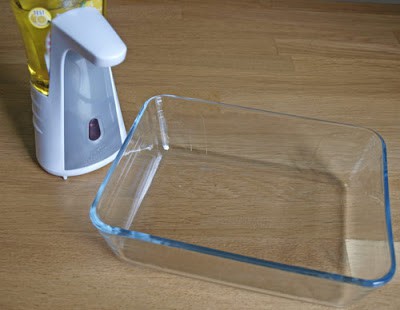 I'm not the kind of person who raves about anything to do with washing up or any kind of housework, but I was impressed by this product. I'm not so sure about the dispenser, it's not the most sustainable of solutions as it uses batteries and probably dispenses more than you really need. It would be good for anyone who had problems with their hands and couldn't squeeze a plastic bottle of cleaner but otherwise it's not something I feel is required.
Anyway you can make your own mind up about this because I have three of these Cillit Bang – All in One Dish and Surface packs to giveaway just follow the instructions below:
Many thanks to Cillit Bang for these prizes.
This is a sponsored post
Giveaway closes Friday 16th March, 2012
Good Luck!

/*{literal}{/literal}*/
a Rafflecopter giveaway