I have a few mini-reviews for you today. Some items I have been sent to review and others which I have found and enjoyed and want to share with you.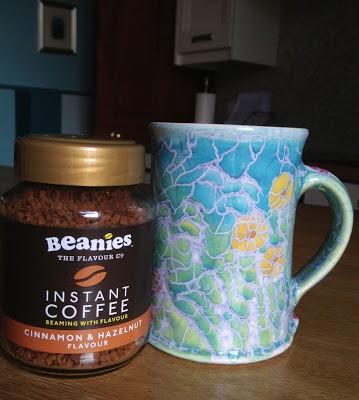 First up is Beanies Flavoured Instant Coffee. I actually thought it was ground coffee that I was going to be sent when I signed up for this review (should pay more attention!) not that I don't drink instant coffee because I do. Anyway, I chose the Cinnamon and Hazelnut Flavour coffee which I thought would go well with coffee and are flavours that I enjoy.
The favourite flavours are:
Amaretto Flavour
Cinnamon & Hazelnut Flavour
French Vanilla Flavour
Irish Cream Flavour
Rich Hazelnut Flavour
Chocolate Flavour
Creamy Caramel Flavour
I'm not sure whether it is because I drink my coffee without any sugar, but I didn't really enjoy this coffee, it tasted like it should be sweet and yet wasn't which I found a bit odd. On the plus side Beanies Cinnamon and Hazelnut Flavour Instant Coffee doesn't taste artificial and, I think, would be nice if you like hot milk and sugar in your coffee.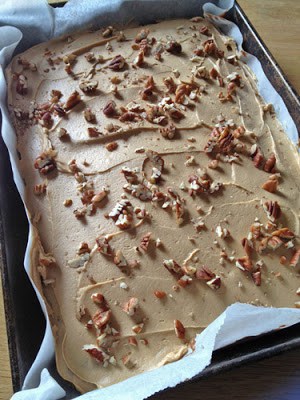 I did however try it in some baking. I made this classic Mary Berry Coffee Traybake using 4 heaped tsps of coffee to 3 tbsp boiling water. One tablespoon went into the cake and the other into the buttercream. Very satisfactory I must say, if I'd had hazelnuts I would have used those and if I'd had any Nutella that would have gone well in the icing too. 50g – £2.75 *I was supplied with one jar of Beanies Cinnamon and Hazelnut Flavour Coffee, I was not paid for this review and all opinions are my own*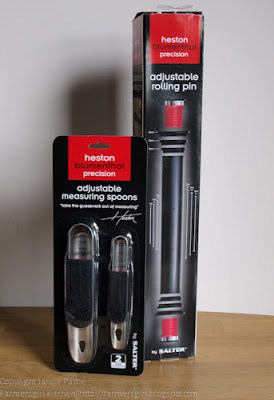 I was really excited to receive an adjustable rolling pin and adustable measruing spoons, Heston Blumenthal Precision items made by Salter. They are both well made and very modern and chic looking.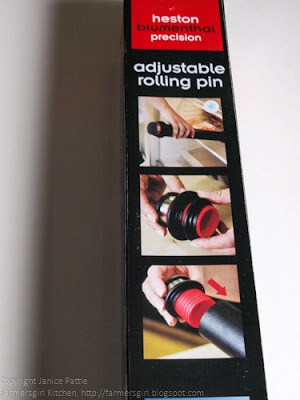 The rolling pin has three rings of different sizes which you can use to get your pastry to an even depth.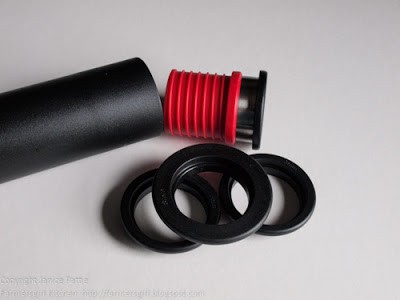 You simply unscrew the ends of the rolling pin and remove the two rings you are not using. You can also put the rolling pin in the fridge and it chills down. I tried this and it worked well.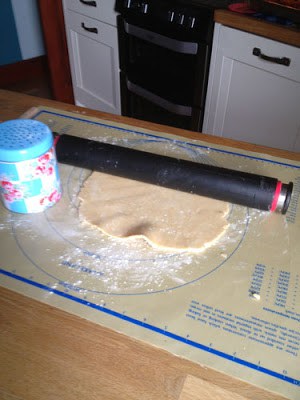 Here is the rolling pin in action, I didn't actually find the rings much good as they restricted the size (width and length) of the pastry, however the pin itself worked very well. I'll certainly try the adjustable element again it may just be a matter of practice and the fact that the pie I was making didn't really require the sort of precision that this pin is designed for! Rolling Pin: £21.99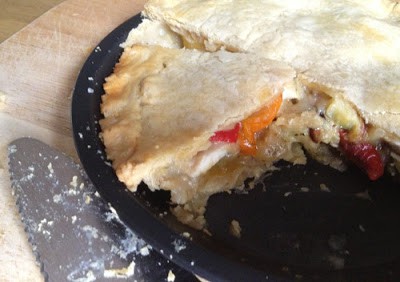 The measuring spoons are very nifty, they have a feature which enables you to 'level' off the spoonful so you have a precise amount, it takes a bit of practice to get the hang of altering the size and accurately levelling them but they do work well. They also nest into each other for storage.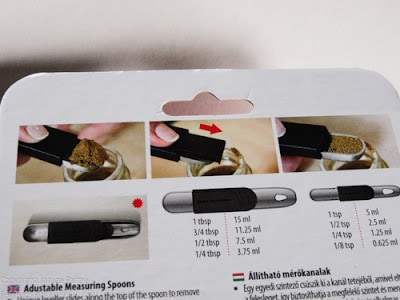 I quite liked the fact that the larger of the two measures allows fractions of a tablespoon, not something I've seen before I was rather disappointed that both of these items need to be hand-washed. I prefer to be able to put everything in the dishwasher.
Measuring Spoons: £17.99. *I was supplied with the rolling pin and measuring spoons to review, I was not paid and all opinions are my own*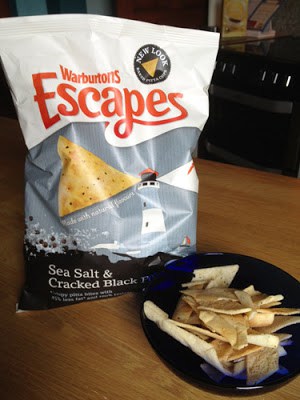 I found these Warburton's Escapes when I was looking for Tortilla Chips in the crisp aisle of the supermarket. They are little triangles of crispy baked pitta bread and are totally delicious. They are perfect for dipping or simply nibbling with a pre-dinner glass of something. I much prefer them to Tortilla chips and would recommend you try them as an alternative. 150g for £1.79 *I paid for these snacks myself!*
Leave me a comment to tell me which product you have found recently and would recommend.