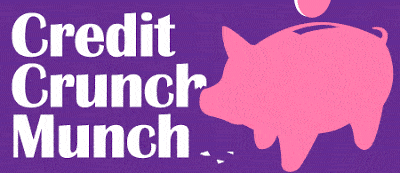 I am guest hosting the May Credit Crunch Munch, from Fuss Free Flavours & Fab Food 4 All
Credit Crunch Munch is all about saving some money, whilst still enjoying great food.Money saving topics could be:-

Dishes using cheaper ingredients – cheap cuts of meat or vegetarian
Meals using leftovers
Meals using up the ends of packets
Substitutions of cheaper ingredients
Packed lunches
Meals that use less energy to cook
Pressure cooking
Slow cooking
Faster cooking – less oven time for example
Batch cooking for the freezer
Sustainable foods
Food you have grown yourself
Meals from reduced food in the supermarket

The list is endless!
To take part!
To take part, simply blog about any money saving idea that is vaguely food related, I am especially keen to hear about substitutions for when you run out of something this monthThere are a few rules

Please link to this page and the Credit Crunch Munch pages on Fuss Free Flavours and Fab Food for All
Please link to the current host (ME!) Farmersgirl Kitchen
Please use the Credit Crunch Munch Badge
Tweet using #creditcrunchmunch
Closing date – last day of the month
By entering you are agreeing to this site using your image in the round up, and us pinning entry to Pinterest.
Remember to respect others' copyright.
Prize
I have one copy of the DVD 'Two Greedy Italians- Still Hungry', which I reviewed last month, as a prize for one lucky entrant who will be chosen at random once the Linky closes. In Episode 3 ' The Alps and Arrangiarsi, Antonio and Gennaro go foraging for ingredients and live off their wits and the land so I felt it was really quite appropriate for Credit Crunch Munch!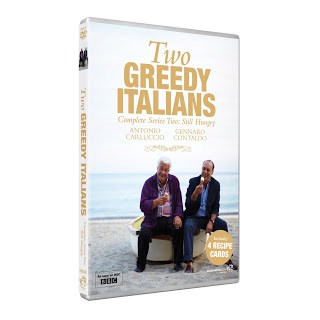 As hosts and guest host, Fuss Free Flavours, Fab Food 4 All and Farmersgirl Kitchen entries will be excluded from the prize draw.
Feel free to
Send to as many other events as you like, let's help everyone save money!

Tell me about your money saving ideas on the linky below! I am also making this a blog hop, so feel free to grab the code and add to your post too. Let's spread the money saving meme!We'll be looking for guest hosts later in the year, so please mail helen at fussfreeflavours dot com if you are interested.
THERE SEEM TO BE A FEW ISSUES WITH THE LINKY. IF YOU CAN'T GET IT TO LINK, PLEASE LEAVE A COMMENT WITH A LINK TO YOUR RECIPE. THANK YOU.