A Danish Open Sandwich turns sandwich eating into a proper meal eaten with a knife and fork.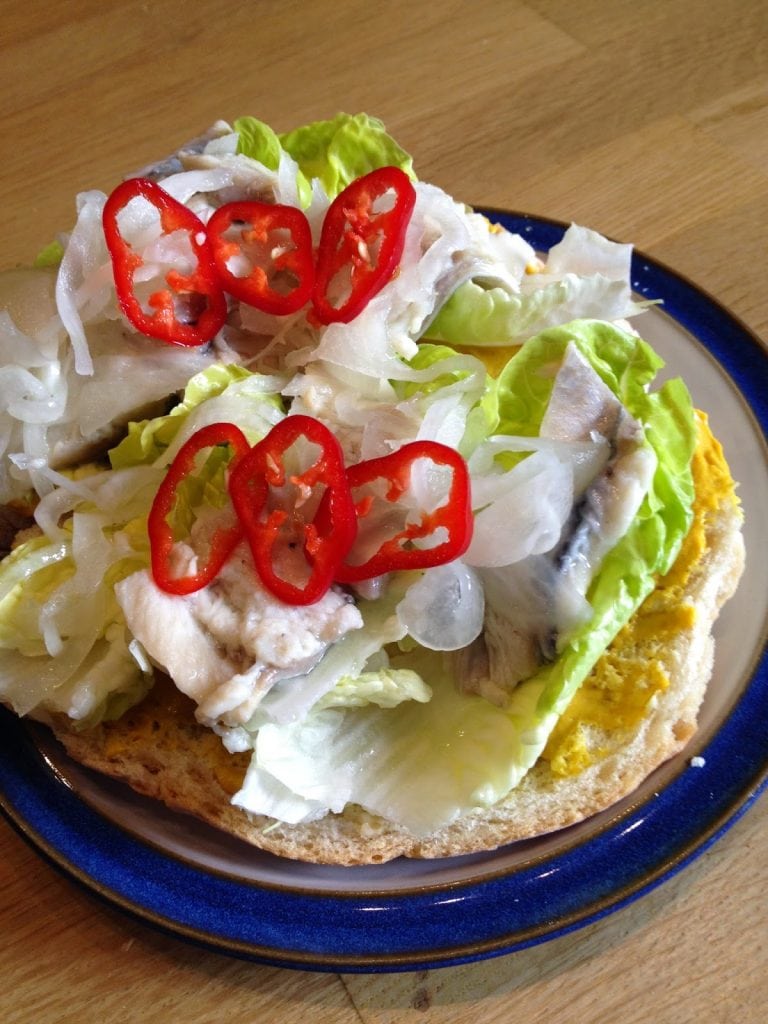 I really love Scandanavian food, it goes back to a fabulous restaurant my parents used to take me to as a teen where they served incredible seafood smorgasbord, then on to the much missed Danish Food Centre in St Vincent Street in Glasgow, which I used to visit in the late 70's and early 80's.
I do love a roll mop herring, you can't easily get the sweet cured Danish herrings near me, so I use British version.
This open sandwich couldn't be simpler, take two slices of crusty white bread, spread lightly with butter and then more generously with mustard (I used hot dog mustard, but if you have a hot mustard spread less generously!). Top that with some little gem lettuce leaves, take one roll mop herring and open it out, slice into bite sized pieces and place on top of the lettuce, cover with the onions from inside the roll mop and, just for an added kick, you can add some sliced chilli.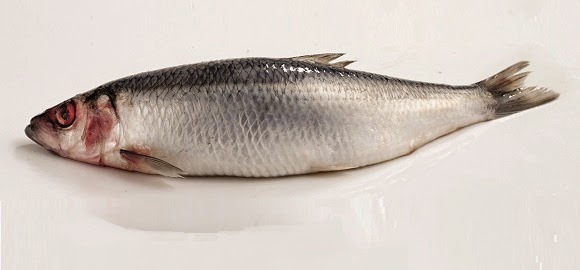 Number 1
Top of the pile, king of the hill, head honcho, big cheese, numbero uno when it comes to the best level of Omega-3… with 2817mg per 140g portion……….. it's Herring!
So there it is – Herring comes out on top when it comes to delivering some serious Omega-3 goodness! Read about the rest of the top 30 Omega 3 fish on the Fish is the Dish website.