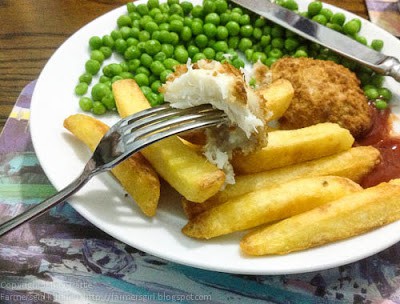 We all know that fish and chips is a healthier takeaway option
than other choices like pizzas, burgers or kebabs. If you live in the countryside like me, it's not easy to access takeaways, they don't deliver you have to go and collect!
That's why I prefer to keep some breaded cod or haddock in my freezer along with some oven chips and frozen peas. In 30 minutes you can have a comforting plate of Fish and Chips ready and on the table.
If you have more time and want to make your own, you might want to check out some of the recipes on the Fish and chip style fish recipes on the Fish is the Dish website:
Fish n Chips Jubilee Fish and Chips by Nick Coffer Spooky Witch Fingers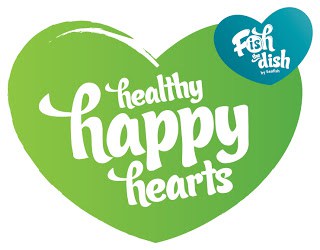 Fish is the Dish has been educating people across the
UK about the health benefits of eating fish for over a year now, and they are delighted to announce that after months of hard work, their Healthy Happy Hearts Challenge is finally complete and underway!
document.write('