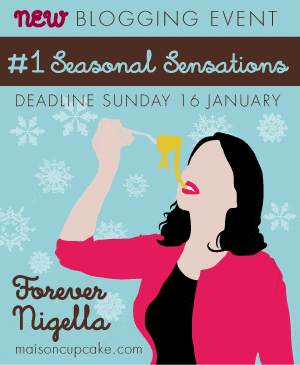 I found this Forever Nigella Challenge over at
Maison Cupcake
blog you can find all the details and rules (they are not restricting rules which is great because I struggle with some challenges) anyway I was a bit fed up becuase I had made Nigella's Easy Sticky Toffee Pudding from
Nigella Bites
for our Christmas Pudding, but hadn't taken any photographs and that would have been a perfect entry.
However, not to be beaten, I had flick through Feast and found chapter called 'If it's Christmas it must be Cranberries'. I had a bag of fresh cranberries in the fridge and no immediate plans for them so I decided to make Cranberry Jam. One of the rules is that you can't reproduce any of Nigella's recipes verbatim, so as I didn't make 'two changes' to this recipe, you will need to buy the book if you want to find out how to make it!
Cranberry Jam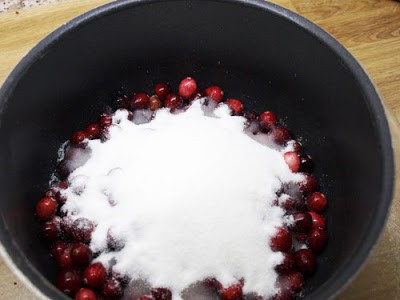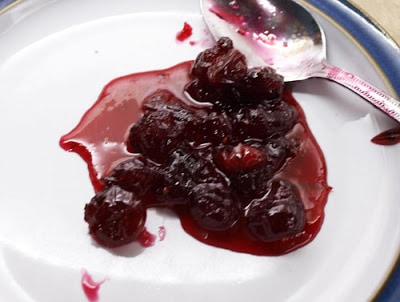 I tested mine on a chilled saucer to check for set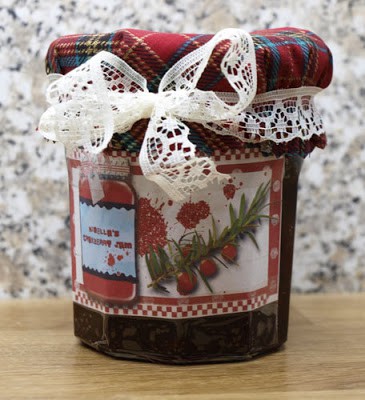 Nigella suggests spreading this lovely, sweet and sharp, jam on croissants or you can use it in the cranberry Bakewell Tart which also features in Feast.
Label I made for my jam
Head over to Maison Cupcake to enter the contest yourself!