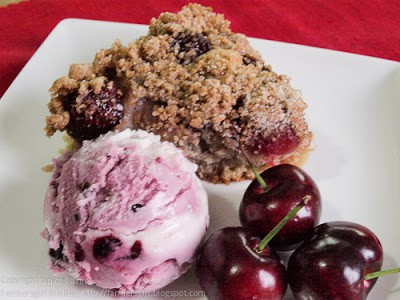 Fresh Cherry Crumble Cake with Cherry Frozen Yogurt and Fresh Glamour Cherries
What a pleasure it was to receive a box of Cherries Glamour with four little punnets of delicious dark red cherries sent all the the way from Spain! I know that's not an 'eat local' thing, but Scotland isn't a noted cherry growing country so I don't feel too bad.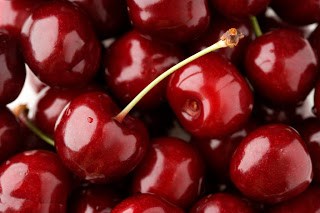 We ate some of the cherries raw and they are really soft, sweet and juicy unlike some of the cherries that are imported into the supermarkets. The Glamour cherry is an early
variety and the only available cherry in the World from March 15th
to April 25th. The cherry, also called red ¨gold¨ because it has a
first class taste and is only available in small quantities. It just has been released in gourmet
shops and selected sections of Harrods and M&S


As I had so many cherries, I thought it would be nice to make a cake with some of them, so I had a bit of a search online and found a recipe for Fresh Cherry Cake with a hint of cinnamon at the BBC Good Food website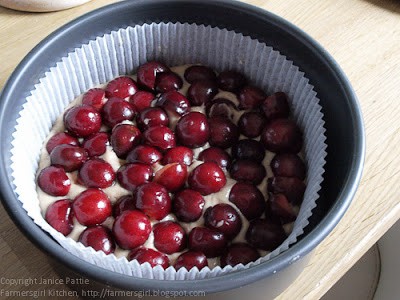 The cake is easy to make as it uses a batter-type mixture made with melted butter rather than creaming. The cherries go on top of the batter, as I don't have a cherry stoner, I halved the cherries and removed the stones with a knife.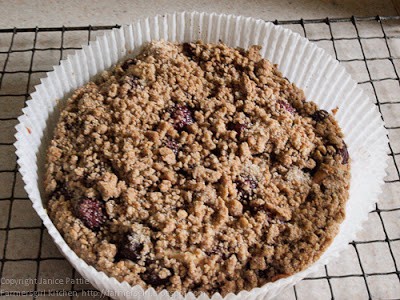 The cherries are then topped with a crumble mixture. I found the recipe was rather heavy on butter and light on flour so added a bit more so I could get it to the correct crumble consistency (like breadcrumbs) I used spelt flour for the crumble as I love the added flavour and texture that it provides.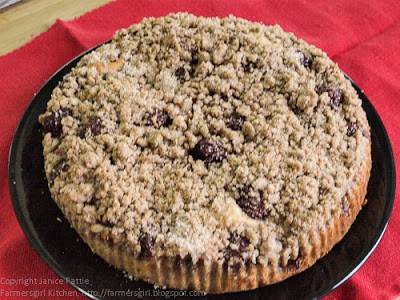 You don't get a lot of rise with the cake, probably due to the moisture in the fruit, the cake is not over sweet and I would say it is more suitable for dessert rather than as a slice of cake, but we did eat, and enjoy it as both.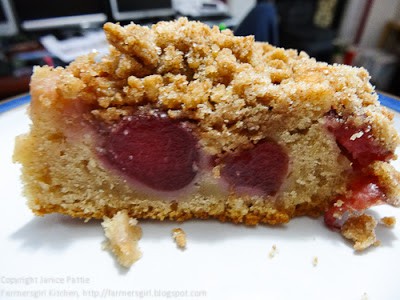 About Cherries Glamour
The company's production philosophy is based on
integrated production, GLOBAL GAP and the use of ecological cultivation
techniques. The cherries are picked daily, at the point of having ripened to
perfection, and are dispatched on that same day so that the client receives a
fresh product with all its freshness and flavor.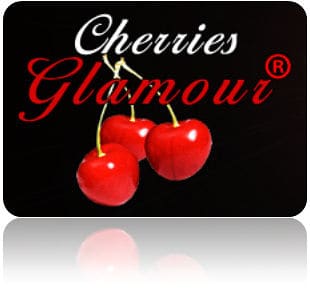 S.A.T. EDOA "Cherries
Glamour" is a Spanish company located in the Ebro valley near the Pyrenees in
the province of Lleida that specialises in the production and marketing of
cherries in March, the first and only company in the world to do so. Follow Cherries Glamour on Facebook.
I received a box of Cherries Glamour to review, I was not paid for this review and all views are my own.