I am really rather excited about this Fruity Iced Green Tea and finding a new way of making iced tea. Now, this may not be news to you, but I had never thought of adding green tea bags to cold water and leaving it to brew in the fridge!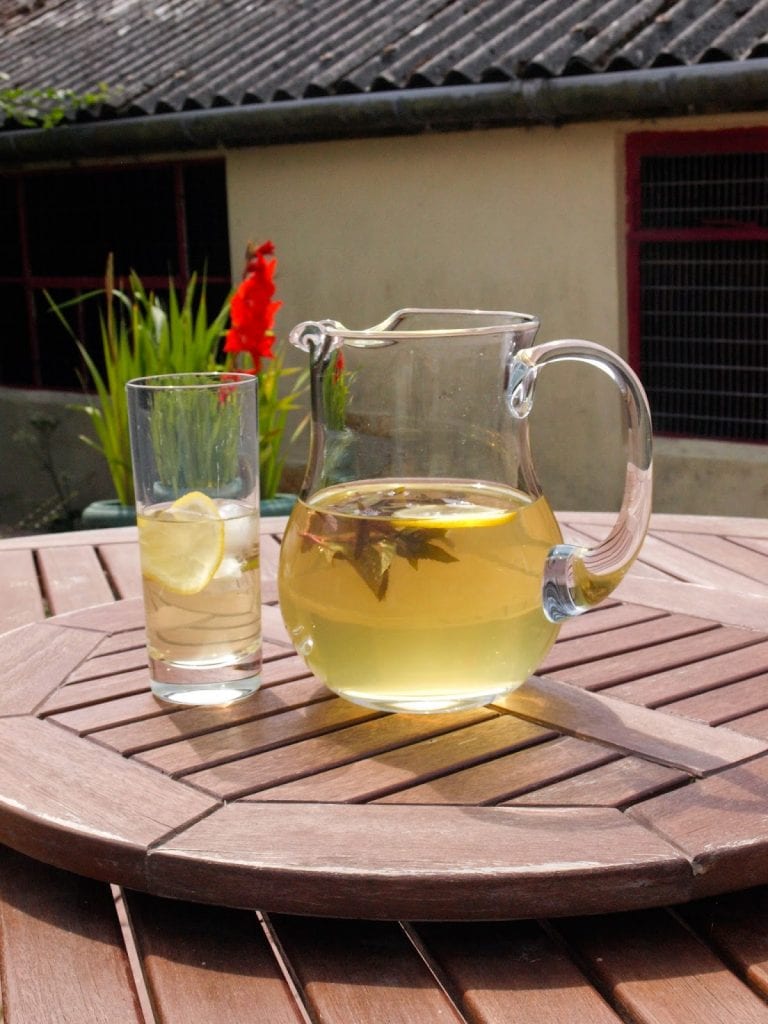 I love iced tea on a hot summer day and when I saw that Helen had featured Cold Brew Green Tea on her blog Fuss Free Flavours last week and I just had to try this method.
I used some of the lovely new range of green tea bags from Tetley. Sales of green tea are on the rise in the UK – thanks in part to growing evidence of its health benefits, but also because of its distinctive, refreshing flavour. I've made a few jugs of Cold Brew Tea now, the one featured in the photo was Green Tea with Mint and I added some slices of lemon and mint sprigs, as recommended by Helen. However, I have also tried the Mango and Passionfruit variety and it was also delicious. You could add sugar or honey if you like your iced tea sweet, but I found it a really refreshing drink without any additions, it is reminiscent of the flavoured bottled water but without the artificial sweeteners. I've also tried the peach and apricot flavour as hot tea and it is equally refreshing and a nice alternative to black tea.
Helen left her tea to brew overnight, but I found that 2 tea bags in 1 1/2 litres of water had enough flavour after a couple of hours which is more good news on a hot day! It's also incredibly economical with 20 tea bags for around a £1.00, you need never buy bottled flavoured water again.
More fruity drinks to try
Pineapple Carrot and Orange Juice
Honeysuckle and Meadowsweet Spritzer