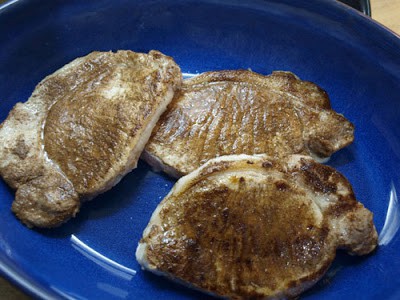 I made this Fruity Pork Steak recipe from BBC Good Food for supper tonight. It was very tasty, but I was really disappointed in the pork steak itself, it was seriously tough, which rather spoiled the delicious sauce.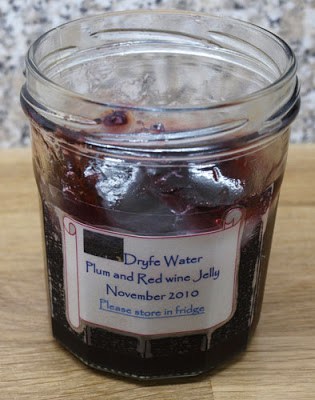 I made the alternative version with pineapple instead of apple I also used some of my SIL's Plum and Wine Jelly rather than redcurrant jelly.
Making the sauce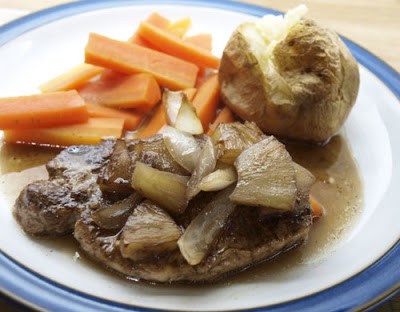 I think I would use pork fillet next time and I'm not sure I would bother with the chicken stock, to intensify the flavours of the sauce.