This Gingerbread Man Christmas Cake is simple to make using fondant icing and cookie cutters. I used two sizes of Gingerbread Men Cookie Cutters and a holly leaf cutter, for this easy but effective decoration on my Christmas Cake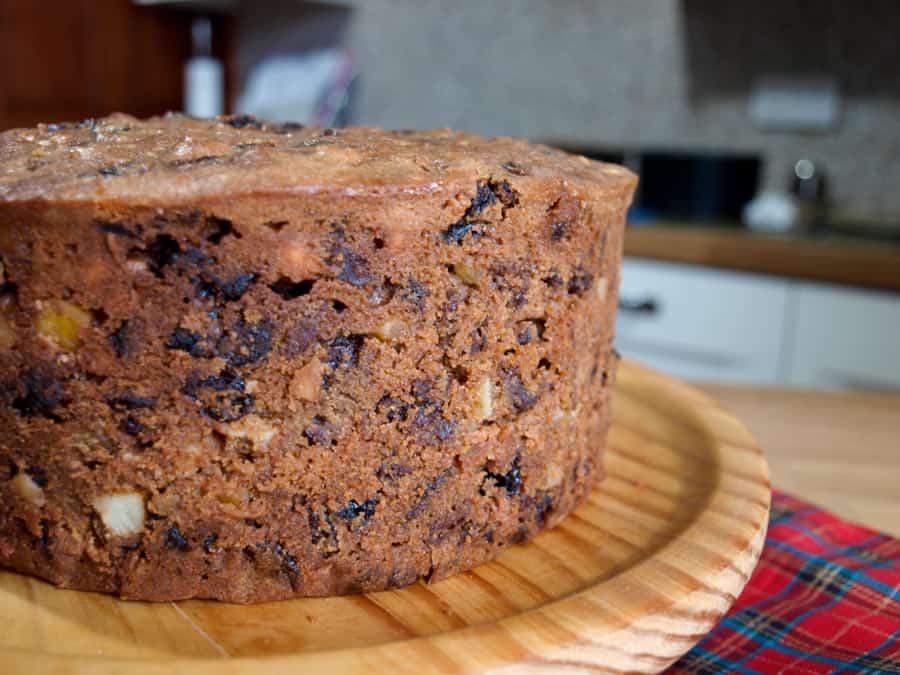 Inspiration for the Gingerbread Man Christmas Cake Decoration
The cake was inspired by former Bake Off Winer, Ruth Clemens, Gingerbread Man Christmas Cake when I saw it I knew I had to try to make something similar for my cake this year.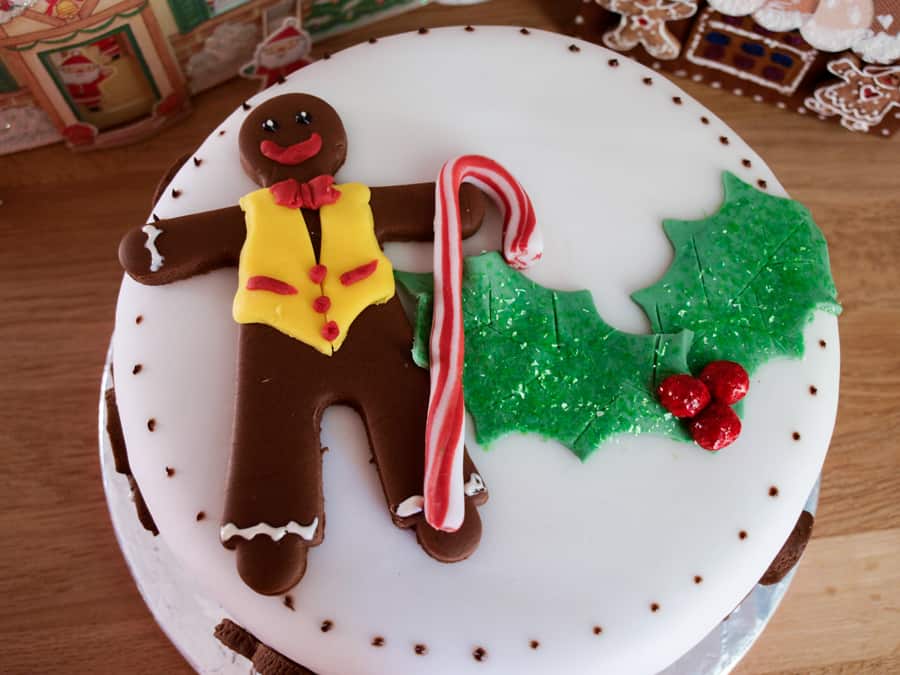 How I made the Gingerbread Man Christmas Cake Decoration
You can buy different colours of fondant icing. I used chocolate for the Gingerbread Man, green for the jolly holly leaves with red for the berries. I also added some sparkles to the berries and leaves. The waistcoat on the gingerbread man was made from leftover marzipan from the cake with red fondant buttons, pockets and bow tie. Probably the trickiest part of the process was making the candy cane which I made with long strips of red and white fondant twisted together, but you could just use a sugar candy cane.

I surrounded the Gingerbread Man Christmas Cake with more little gingerbread men also made from chocolate fondant and added some small dots to join them together. I would usually use a broad ribbon around my cake, but the narrow red ribbon beneath the Gingerbread men and again repeated around the cake board seemed to work well with this theme.

On the right you can see the non-edible Gingerbread House I made as a Christmas decoration and the other Christmas house is a 3D card which was sent from friends in Malaysia, isn't it gorgeous?

You can see by the decorations on my dresser that I have a bit of a thing about gingerbread men. I have a Gingerbread Man garland and the little Gingerbread House.