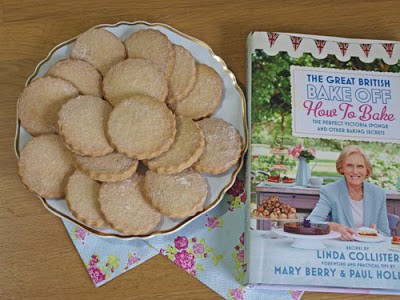 No, I'm not a contestant in the Great British Bake Off. I am sure I would crack under the pressure and probably swear, maybe even throw my cake at Paul Hollywood and tip my macaroons into Mary Berry's lap. Well, maybe I exaggerate a little, but I bake best when I have the kitchen to myself, some good music playing and permission to deviate from the recipe on a whim!
I have, however, given in and bought the book. I got it yesterday in Tesco for a tenner, I used my points vouchers which makes it feel like it cost nothing at all – result!
I thought I would honour the final of GBBO which will be shown on Tuesday 4th October by baking something from the book. I needed to make something for the Macmillan Cancer coffee morning we are having at work, it's not till Thursday so it had to be a biscuit that I could put in an airtight tin to keep.
I was taken with the shortbread recipe, which uses cornflour or rice flour as well as plain wheat flour. I didn't have any rice flour but plenty of cornflour. The recipe is for Ginger Shortbread, but I have left out the ginger because I didn't have any crystalised ginger so I just made it plain.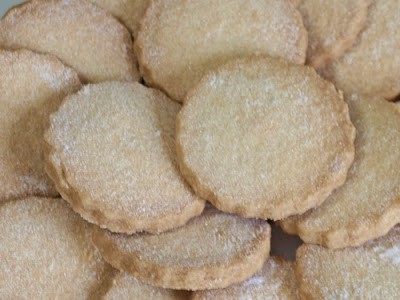 I make shortbread every Christmas with
THIS
recipe, which works well. It was interesting to see how a different recipe worked. I will try the variations from the GBBO book another time. The biscuits were easy to make and baked very evenly. Looking forward to trying more recipes from the book.
Good Luck to Holly, Jo and Mary Ann in the Final of the Great British Bake Off. You have given us some fabulous bakes, some nail biting moments and it will be strange not to join you all on a Tuesday evening.