Welsh Rarebit is one of those simple dishes that everyone has their own recipe for. In Great British Cooking, Carolyn Caldicott has brought the recipe over the border and created an English Rarebit recipe.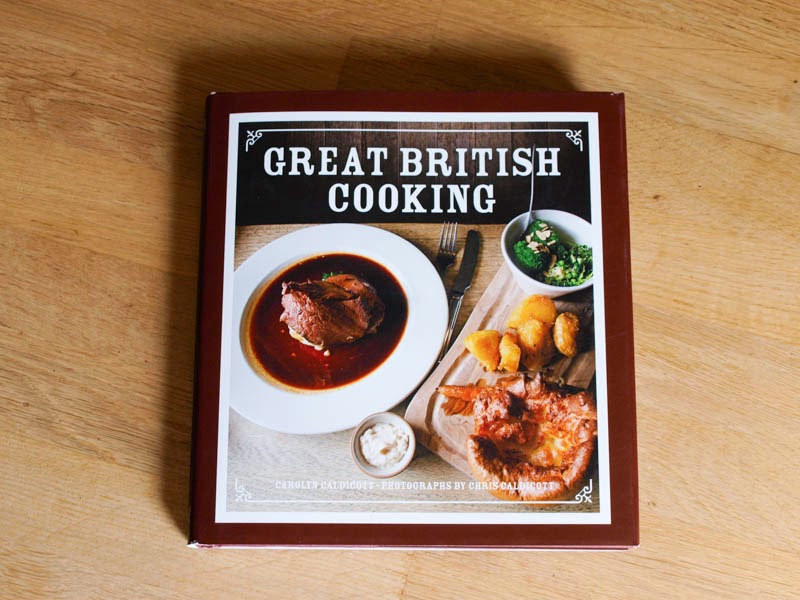 Carolyn and Chris Calidcott have travelled the world in pursuit of delicious food. In this book they come home to explore the long-overlooked delights of traditional British Cooking. Tried and tested recipes, some with a twist, combine with a stylish evocation of the nation's style: pubs, country lanes, sweet peas in a jar and bracing Sunday walks.
A potted history of English cooking: A very accessible history running through from the Roman settlement of Britain through to the twentieth century.
The Full English: includes recipes for 'The Fry-Up', Bubble and Squeak, Marmalade, Tomato Ketchup. Coddled Eggs and Kedgeree.
The Pub Lunch: some tasty recipes for a perfect lunch including Rhubarb and Apple Chutney, Pickled Onions, Raised Pork Pie, Piccalilli, Cornish Pasties, English Rarebit (see below) and Bangers, Mustard Mash and Onion Gravy.
The Sunday Roast: We all love a roast and this chapter, not only provides you with the recipes for the roasts but also for the accompaniments, so with the Roast Beef there is Yorkshire Pudding and Horseradish Sauce, with Roast Pork, Apple Sauce and Sage and Onion Stuffing, not to mention that very popular crackling (not popular with me, I might add). Roast Lamb comes with Apricot Stuffing and Mint Sauce. Recipes for Roast potatoes, gravy, clapshot and various vegetables complete your meal. There are even instructions for cooking your Christmas Turkey with the accompaniments of Chestnut Stuffing and Cranberry Sauce.
The Nation's Favourites: Stroll, or eat your way, down memory lane with Lancashire Hotpot, Shepherd's Pie, Steak and Kidney Pudding, Toad in the Hole with Onion Gravy, Chicken and Mushroom Pie, Beer Battered Cod and Twice-Cooked Chips served with Mushy Peas and Tartare Sauce, and finally a Poached Salmon with Samphire and English Butter Sauce.
The Queen of Puddings: Starting with a recipe for a creamy home made custard which would go very well with the Jam Roly Poly or a lovely fruit crumble. A traditional favourite of Bread and Butter Pudding, or a Treacle Tart with a twist – a Gingery Treacle Tart! Rice Pudding, Raspberry and Banana Trifle, Spice Baked Apples, Queen of Puddings and for the grand finale a Christmas Plum Pudding with Brandy Butter.
Who is this book for?
I think this would be a good book to give to a visitor from another country, as it covers a good selection of traditional English (I'll come on to that in a moment) recipes. It would also be ideal for someone who is relatively new to cooking and would like to recreate traditional comfort food recipes.
Pros
A neat little book packed with recipes and excellent photographs. As well as the history, each recipe has an introductory paragraph of interesting information. The recipes are simple and easy to follow.
Cons
This book is called 'Great British Cooking', however I could not find a single recipe for a traditional Scottish, Welsh or Irish dish. So I feel that the title does not represent the content. Even the Welsh Rarebit has become English Rarebit, although it was extremely good!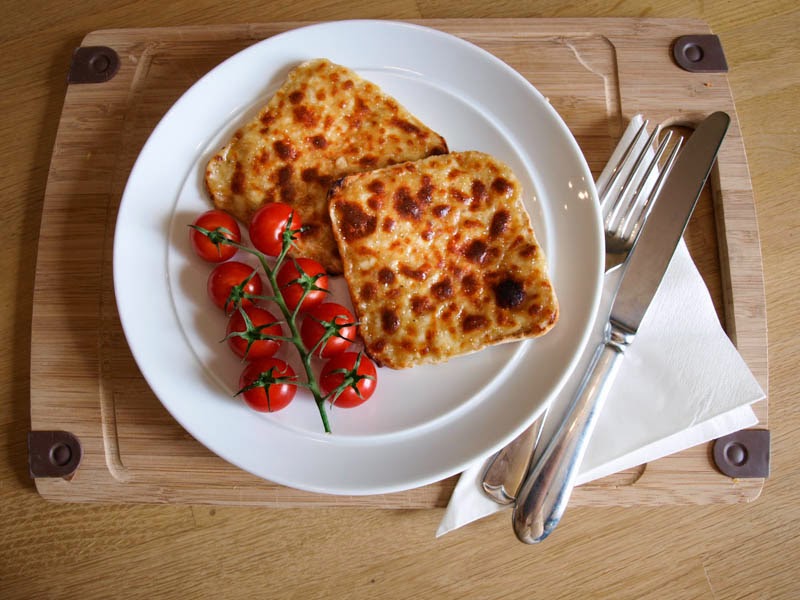 English Welsh Rarebit
Serve 4
1 tbsp plain flour
1 generous teaspoon English mustard powder
Pinch of cayenne pepper
6 tbsp strong beer, dry cider or milk
1 heaped tablespoon butter
250g/9oz strong Cheddar cheese, grated
1 tbsp Worcestershire sauce
Black pepper to taste
4 thick slices of good bread
A small glass of red wine
1. Combine the flour, mustard and cayenne in a bowl and gradually pour in the beer, stirring untl smooth.
2. Place the butter in a small saucepan and melt over a low heat, Remove the pan from the heat and stir in the beer/flour mixture.
3. Add the cheese and gently warm, stirring constantly with a wooden spoon, until the cheese has completely melted and a thick sauce forms. Stir in the Worcestershire sauce and season to taste.
4. Toast the bread, sprinkle with a little red wine (I didn't do this and it was fine without) and spread with the cheese mixture, taking care to cover the crusts. Grill until brown and molten. Serve immediately.
The rarebit was really delicious and I would definitely make it again.
Great British Cooking
By Carolyn Caldicott
Photography by Chris Caldicott
Published by Frances Lincoln
RRP £12.99