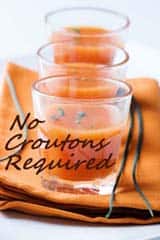 No Croutons Required is hosted by Tinned Tomatoes and Lisa's Kitchen
However, one nice day last week seemed to perk them up and I managed to harvest four teeny tiny courgettes and a handful of radishes and some herbs.
I used the veg peeler to cut thin strips from the courgettes and finely sliced the radishes, I made a simple dressing with Champagne vinegar, olive oil, honey, Colman's mustard powder and some salt and pepper.
Because the courgettes were so young, they made a delicious salad with the peppery radishes and the sweet and sour dressing.