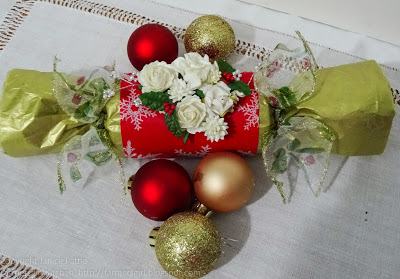 Sometimes, when I'm not cooking, I like to make other things, crafty things. I was approached by Cartridge Save to join in their Cracker competition, I was really delighted to do so. Cartridge Save , the printer supplies company, have created a series of downloadable guides to help you with your Christmas crafting. From Christmas decorations to a leafy Christmas wreath and, of course, the instructions for how to make a Christmas Cracker!
The instructions are easy to follow, although I did have a couple of tries at making the cracker. The first paper I used was really too thick and I had to abandon it, it does feature in the step by step photographs though. I finished up using two types of tissue paper, a gold paper and a red, snowflake decorated paper, a little scrap of which I had kept from last Christmas because I liked it so much.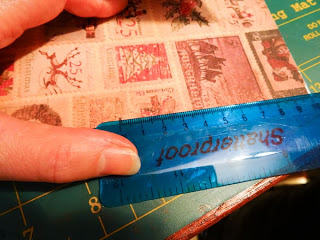 You need a 20cm x 30cm rectangle of good quality wrapping paper or a triple layer of tissue paper. If using the wrapping paper, create a tear line to ensure a clean break, the tissue paper is fine enough to tear by itself.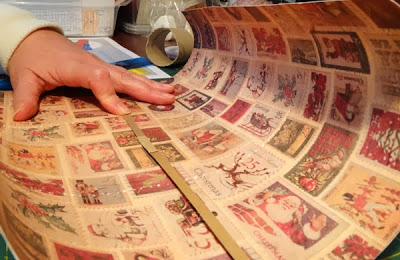 Lay the cracker snap along the top of the rectangle and secure in place with glue.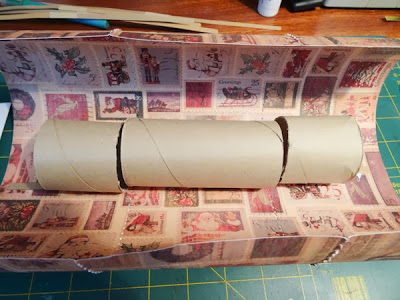 Take 2 cardboard toilet rolls and cut one of them in half. Line up the three rolls at the opposite end to the cracker snap. Glue the paper and staret to roll the paper around them, making sure the paper is held securely by the glue.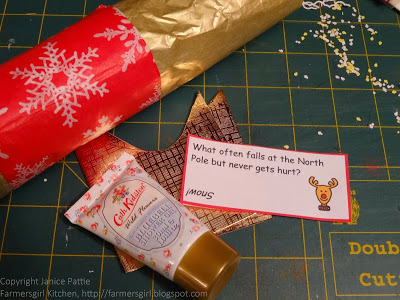 The Christmas Cracker joke comes from Activity Village where you can download a whole sheet of child friendly jokes. My gift is a little tube of Cath Kidston Bluebell Shower Gel and I had saved the gold foil hats from some crackers from a couple of years ago (I know, but we crafters keep everything!) anyway twist and tie one end of your cracker and fill with the gift, hat and joke. Then tie off the other end.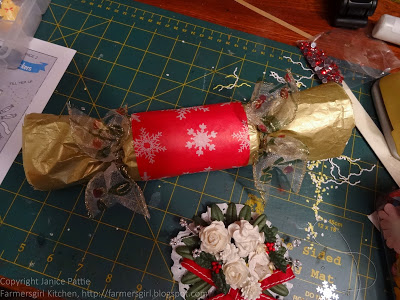 I used some wired ribbon to tie off the ends of my cracker and make a layer of the red tissue to go round the centre of the cracker. You will see my decoration for the cracker is a little different to the finished one. I played around with various paper flowers, small holly leaves and berries, ribbons, and doilies. In the end I felt that the decoration as seen above was just to big for the cracker, so removed the green layer, doily and bow.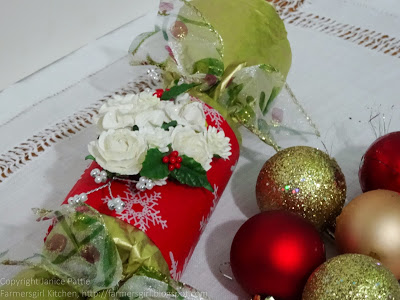 I think it works much better as a smaller decoration. If you don't have a stash of paper flowers and bits and pieces, then you can decorate with small festive images or simply add some glitter.
Remember you can get the complete instructions from CartridgeSave or like their Facebook Page to see more Christmas crafts and competitions.
I'm entering this cracker for 'No Croutons Required' Festive Photograph over at Tinned Tomatoes