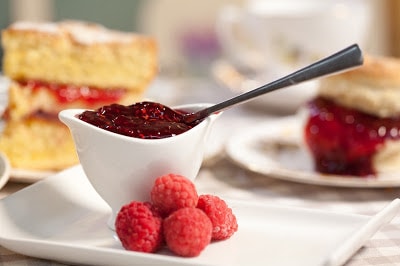 If you think that you make first class jam, or even if you'd like to see just how your jam fares against other competitors, then you should enter
a global celebration of everyone's favourite spread. Now in its third year the competition, which invites jam entries from all over the world, has extended its categories to include team entries, the bairns' jam, international flavours and a specific section for ladies of the SWRI and WI.
Inspired by the world-class, soft fruit fields of Blairgowrie and the berry pickers of years gone by THE WORLD JAMPIONSHIPS are here to encourage us to preserve our heritage, our recipes and to unite us all in our love of jam. Entries are open to homemakers and artisans, experts and beginners.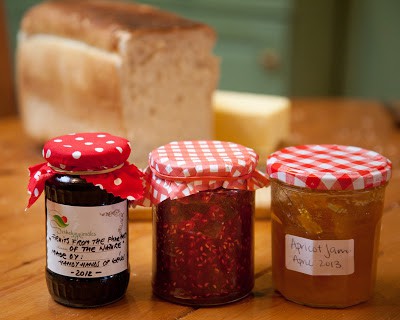 Participants are invited to send in, or drop off, their jam entries between May 14th and August 16th 2013. The jam entries will be judged by a small, expert group that includes a chef, two artisan jam producers, a home economics teacher and the resident SWRI expert (full details can be found at www.worldjampionships.com).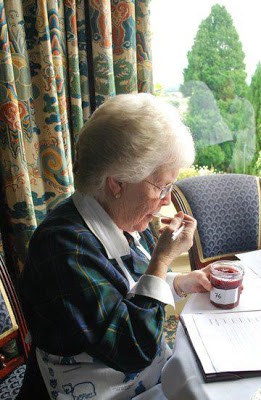 Winners will be announced at Dundee Flower and Food Festival on Friday 6th September.
HISTORY OF JAM
Jam recipes are included in "Of Culinary Matters", a recipe book written in the first century by the Roman, Marcus Gavius Apicius. The origins of jam however, remain one of our unsolved culinary mysteries as the precise culture and date of its arrival is a matter of historical debate! What we do know is that everyone's favourite spread is mentioned throughout history and appears to have been enjoyed globally for many centuries.
Jam-making in Europe can be traced back to the 16th century Spaniards who had been preserving fruits for generations. In Britain, jams origins are in Tudor times where there are records of a preserve called a sucket, a cross between candied peel and jam.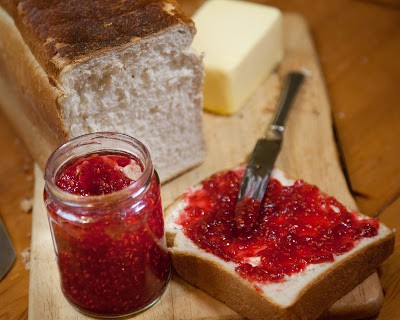 Now you are ready to make your own jam, if you have never done so before don't be put off, it's really quite simple, just follow the instructions carefully.
BASIC RASPBERRY JAM RECIPE
900gms (2lbs) Fresh Raspberries 900gms (2lbs) Sugar (Makes approx 6x227g jars or 3x450g jars)
Method
Put the raspberries in your pan and cook for 3-4 mins until juice begins to run, bring to boiling point.Stir in the sugar and keep stirring, do not let the jam boil before the sugar has
dissolved. Once the sugar has dissolved, boil rapidly until set is reached. This can take as little as 5 mins.
Remove from heat once set has been reached, carefully pour into sterilised jars, filling to 4mm of top of jar. Cover with lid or wax disc and cellophane cover.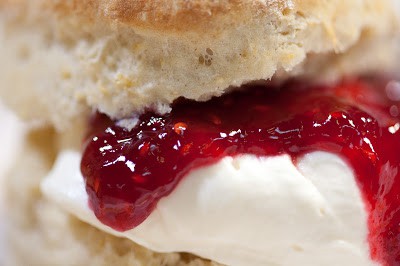 If you would like to learn how to make the kind of jam that wins prizes you need a copy of First Preserves 'Jams' an e-book by Vivien Lloyd. This is a great little book full of excellent information about preserving, Vivien shares the knowldege she has gained as a WI judge and prize-winning preserve maker. It includes Vivien talking you through the process of making Raspberry and Apple jam in a step-by-step embedded video, and a range of recipes. There is even a chapter on Competitions which gives you all the information about what the judges are looking for, helping you to win prizes.
I have one copy of First Preserves Jams, worth £5.49 to giveaway. This is an enhanced e-book and only available to download to Ipad if you win you will receive a code and can download the book via Vivien Lloyd Preserves website. If you don't win the giveaway and you still want to give your jams the best chance of winning the Jampionships or your local show, then you can buy First Preserves – Jams for £5.49 either the website or direct from Itunes
To win enter follow the instructions on the Rafflecopter widget below:
Here are some links to the jam recipes that I have posted on my blog:
Rhubarb and Ginger Jam
Mixed Berry Jam
Gooseberry Jam
Pineapple Chilli Jam
Tomato Chilli Jam
Cranberry Jam
Jam, Jam, Jam, Jam (with apologies to Monty Python). I am supporting the Jampionships because I do not want the art of preserving to die out, I have enjoyed homemade jam all my life and would like future generations to have the same pleasure. Thanks to Vivien and Nigel Lloyd for the copy of First Preserves Jam to review and for providing a copy of this excellent e-book as a giveaway.