Christmas is nearly here and as it draws nearer the panic begins to set in, here are some ideas for last minute gifts and tasty treats to give or keep for yourself.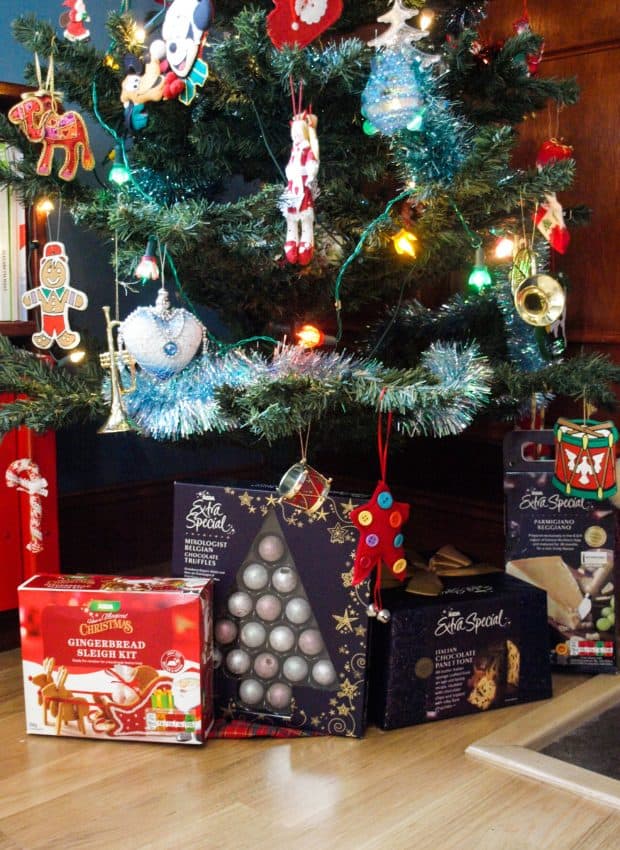 Supermarkets are full of great ideas for last minute gifts here are some lovely foodie items from the Asda Extra Special range:
Chocolates are always popular and the Extra Special Mixologist Belgian Chocolate Truffles (£6.00) are inspired by favourite cocktails. Choose from Strawberry Daiquiri, Mojito or Marc de Champagne and Elderflower Truffle. They are beautifully designed Christmas Tree box. For a stocking filler, try the Mini Belgian Chocolate Selection with Christmas Pudding and Salted Caramel Truffles (£2.00).
Christmas isn't complete without a fluffy Panettone. There is a new variety of Extra Special Panettone (£4.00) with chocolate chips as well as the much loved fruity Panettone. Ideal to take to a dinner party as a festive gift.
On a savoury note, the Extra Special Parmesan Reggiano with Knife (5.00) is the perfect Christmas gift for the cheese lover in your life. matured over a minimum of 30 months for a rich and fruity flavour, will make a fabulously authentic foodie gift for family and friends. Or buy it for yourself and add that authentic parmesan flavour to your recipes.
I'm still hoping to make the Asda Gingerbread Sleigh Kit (£4.00)before Christmas and you could too. Just add butter and water to the gingerbread mix and once baked, get set to work on the reindeer and sleigh with the red paste, white icing, marshmallows and two candy canes. It's a fun family activity that's great for the kids and the best part is, once you're done, you can tuck in.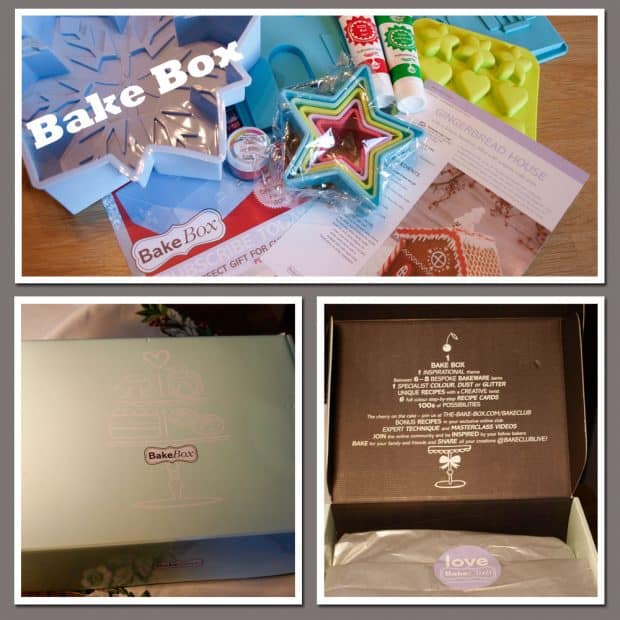 For the baker in your life
Wouldn't you just love to have this Bake Box delivered to your home every other month? I was excited to open the beautifully branded box, to find the tissue paper sealed with a sticker. My Bake Box contained seasonally themed bakeware, cutters, gel colours and rainbow dust as well as a recipe for a gingerbread house to go with the gingerbread house moulds.
Bake Box is the brand new subscription box designed for blossoming bakers to build up a brilliant repertoire of new skills as well as a collection of great baking equipment. Bake Box will be the first of its kind available in the UK and includes recipe cards for 6 stunning bakes and the tools needed to transform any cake into a showstopper.

Learn the tricks of the trade and to bake like a pro with each bi-monthly delivery including:
At least 6 specially curated bakeware items
Each box contains everything you need to create 6 amazing new recipes all around a specific theme. Two of the pieces will be innovative bakeware pieces that are not available on the high street.

6 full colour step-by-step recipe cards
Each box contains 6 fully illustrated recipe cards. The cards feature a step-by-step guide to baking the perfect cakes & desserts and decorating them in a truly unique way. Recipes to include two hero recipes, one show-stopping cake recipe, one dessert recipe and two simpler recipes that are great to make with children.
Decorating kits from Rainbow Dust
Bake Box have teamed up with Rainbow Dust to offer subscribers fantastic professional-grade cake decorating products that will add the ultimate finishing touch to bakes.
Complimentary access to Bake Club Live
With a subscription to the Bake Box you automatically receive complimentary access to the Bake Club Live site. Here you can check out masterclass videos, receive bonus recipes and show endless possibilities for new creations using your new professional toolkit!

Bake Box won't break the bank either. At £14.99 per month, it's great value for money as each box contains at least £40 worth of equipment.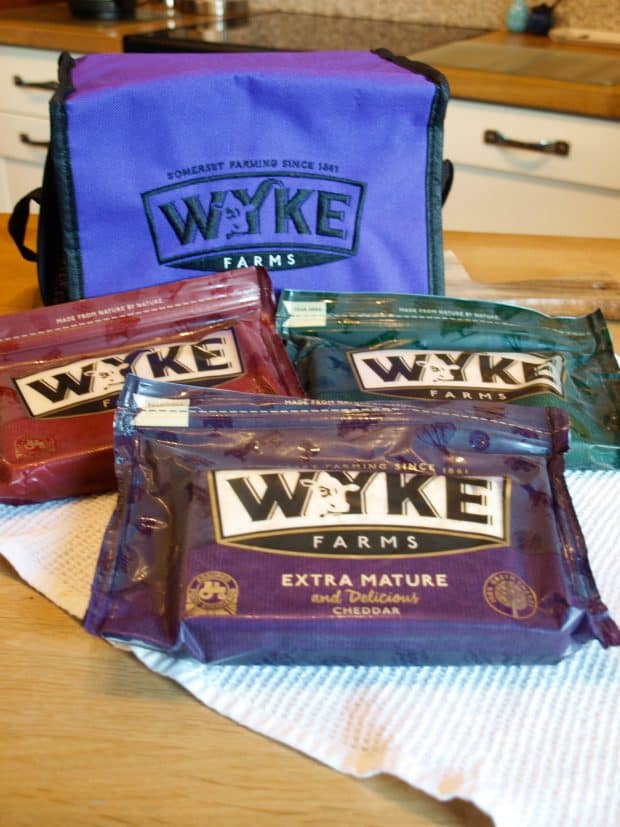 Cheese!
It's no secret that I love a bit of cheese and I was seriously impressed by Wyke Farms range of cheeses. Wyke Farms have been family farming in the heart of the Somerset for over 150 years, and making award-winning cheddar to their Grandmother Ivy's secret recipe for generations. A few things have changed since Ivy made her first blocks of cheddar. But the family is still as passionate about providing your family with delicious, traditional Farmhouse Cheddar.
Mature and Creamy Cheddar is winner of a world cheese award, this is a very fine Cheddar with clean smooth, rounded, creamy, almost silky flavours.
Extra Mature and Delicious Cheddar is Wyke Farms bestseller, this tangy, full-flavoured, well-rounded Cheddar takes as long as 12 months to reach its peak. Highly versatile, you can simply enjoy it sandwiched between two slices of freshly baked bread or gently folded into a light, fluffy soufflé.
Vintage and Scrumptious Cheddar 'Scrumptious' is a tough name to live up to. But this Cheddar is multi-award winning and deserves every single one. To achieve the bold, characterful taste, this cheese is left to mature undisturbed for over 15 long months. Just like a fine wine, this Cheddar simply won't be rushed.
There are lots of times over the festive period where you need a quick and easy meal or a cheeseboard with some really delicious pieces of cheese, so many cheddar cheeses sold in supermarkets seem to lack flavour, so it was really good to try the Wyke Farms cheese and find that it lived up to expectations.
This is the last of my Christmas gift posts, I hope you have found them useful and enjoy the items I've shared as much as I have.