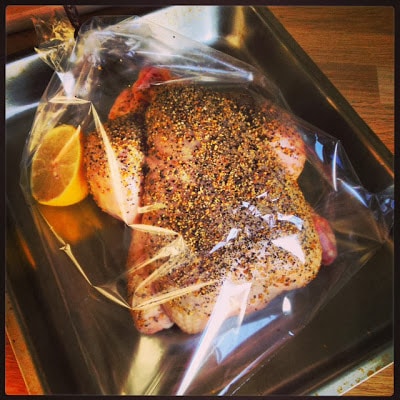 At this time of year, when many people are doing a lot of entertaining, it's so important to have good quality ingredients. The better the quality of your ingredients, the less you have to do with them to make a delicious meal.
Country Valley Foods has been
providing high quality fresh meat to the catering industry for over 40
years. A family business, Country Valley Foods was established by
Stewart Munro in 1971 as a small poultry wholesaler. Since then they have grown in to a large
catering butcher and wholesale food company with 17 vehicles delivering
to 100s of restaurants, hotels, food producers, retail butchers and
homes across the North of England.
These great restaurant quality meats and poultry are also available for home cooks to buy from the online shop and last orders for Christmas delivery is 16th December, 2013.
Pork Tenderloin
– this was beautifully tender and full of flavour, I cooked thin slices of pork tenderloin and served with pasta and pesto and some cherry tomatoes.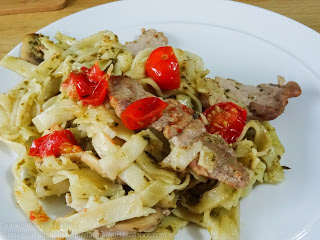 I simply rubbed the chicken with a little olive oil, rubbed on some Just Ingredients Lemon Pepper Seasoning and roasted in a roasting bag for just over an hour until the chicken was tender and the juices running clear.
I haven't managed to try these sausages yet, it's great that Country Valley Foods are delivered fresh so you can freeze them at home for later use.

Mackenzies Yorkshire Dry Cured Smoked Bacon
I don't have any photographs of this bacon, but I have to say it's some of the best bacon I've ever eaten. It's beautifully smoked, meaty bacon which doesn't dry out and become chewy but remains soft and it's not over salty either. Thoroughly recommended.
Grand Reserve Rolled Rib of Beef Roasting Joint
Wow, I am so looking forward to trying this roasting joint, it's definitely going to be one to celebrate with and I will definitely report back when I've roasted this beautiful joint of beef.

Country Valley Foods are offering a fabulous Christmas Feast Meat Hamper for £55 and if you spend £60 you get free postage, so add in some of the amazing Mackenzies bacon to top up to £60, it will be well worth it. Remember you have to order by Monday 16th December for Christmas delivery


Many thanks to Country Valley Foods for providing me with a range of their products to review. I was not paid and all opinions are my own.