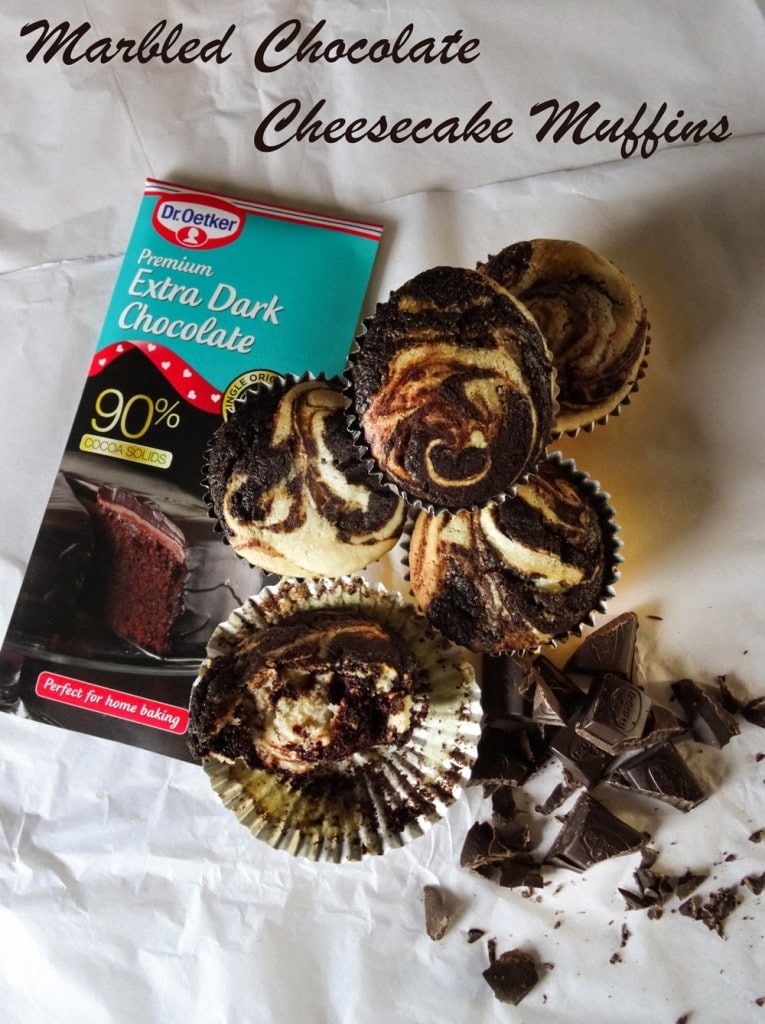 When I was asked by Dr. Oetker to bake one of their Chocolate Indulgence recipes. I chose these Marbled Chocolate Cheesecake Muffins. I love to bake muffins, they are easy to make and just the right size for a sweet treat with a cup of tea or coffee, I also often serve muffins instead of dessert and they are always welcomed.
Dr. Oetker has a great range of products and tools to help you
make a great chocolatey bake. They have several varieties of
cooking chocolate, chocolate decorations and powders that make it so simple to
make a tasty chocolatey bake. There are also lots of great recipes on the website to help inspire you.
This March, Dr. Oetker want to celebrate all that is great and good about chocolate
so are encouraging you to have some fun
with chocolate and get experimental by trying new chocolatey bakes you've never
attempted before. That way, you'll get a handy practice run in March so you're
proud to share these new bakes at Easter with loved ones and friends.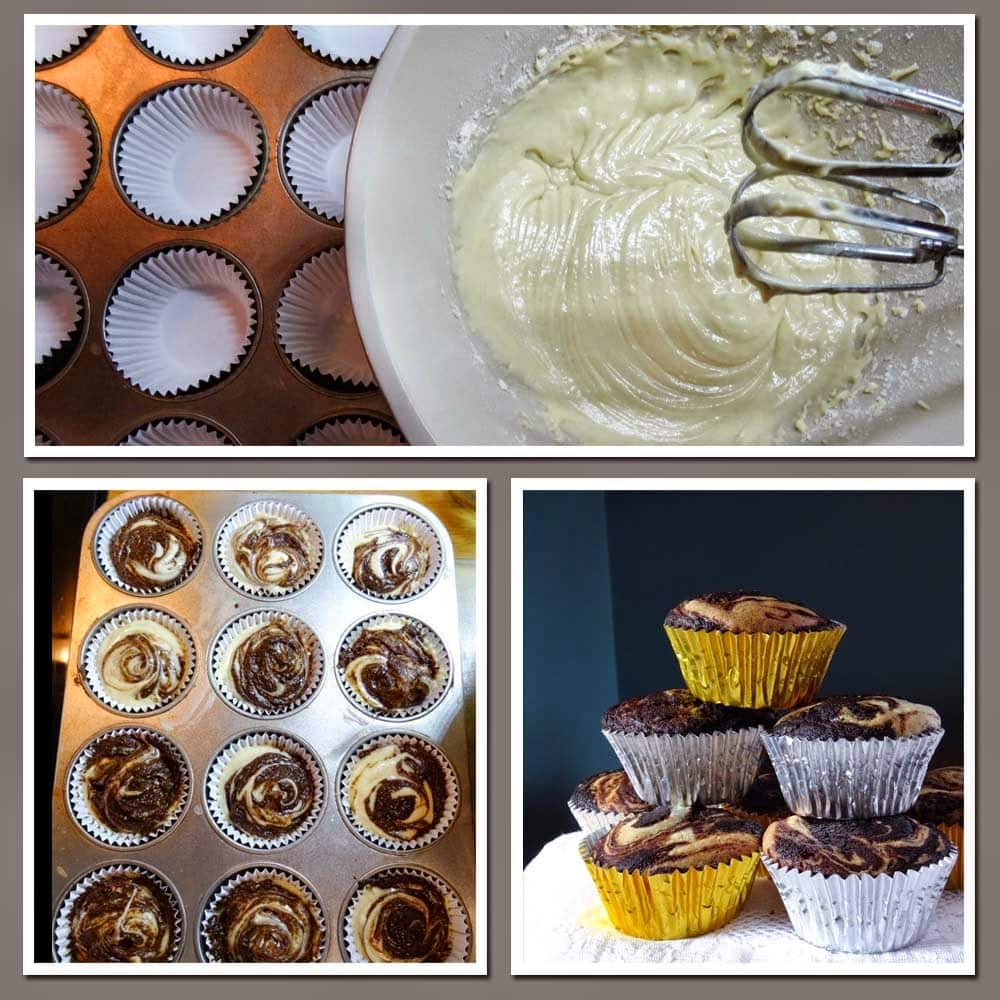 The muffins were very easy to make, you do need to make two different mixtures, one with the cream cheese the other with melted chocolate, then you swirl the two together to get the marbled effect. I liked that they are not too sweet and there is a definite cheesecake flavour. There are many more delicious recipes on the Dr. Oetker website for you to try.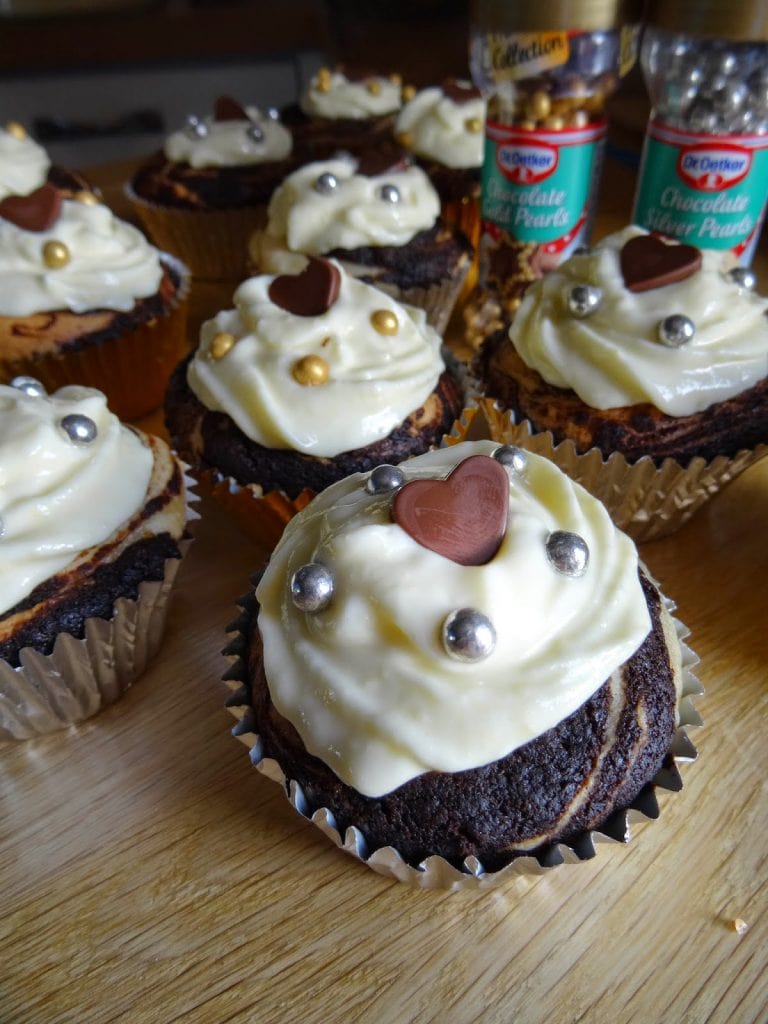 I couldn't resist using up the remaining cream cheese to make some Cream Cheese Frosting and decorating the muffins with Dr. Oetker Chocolate Hearts and Dr. Oetker Chocolate and Silver Pearls I took them into work to share them with my colleagues who were duly grateful!
*Dr. Oetker
Twitter Competition*
Dr. Oetker is encouraging bakers to celebrate
chocolate by making a yummy chocolate bake and believes that chocolate tastes even
better when you share it, so they want to know who you'll be sharing your
chocolate bake with.
To enter:
just tweet a photo of a chocolate bake you've made to
@DrOetkerbakes
and tell them who you'll be sharing it with, for the chance to win a deluxe hamper of chocolate products from Dr. Oetker using the hashtag #evenbetterbaking