I don't know about you, but I am always looking for ways to improve my cooking skills. Cook yourself to Brilliance like a MasterChef is my way of telling you that I have three brilliant new cookbooks that will definitely help you to improve your cooking skills and create some really incredible food that everyone will want to eat.
The three books are MasterChef Kitchen Bible from the BBC and Dorling Kindersley, Basics to Brilliance by Donna Hay and Cook yourself Happy by Caroline Fleming.
Living out in the country as I do, it isn't easy to access cooking schools and classes without the additional cost of travel and accommodation I learned a lot from my Mum, not that she taught me directly, but I learned from watching her and asking questions. So when I moved away from home, I turned to cookbooks…no that's not true, my love of cookbooks started way before that, but it is definitely how I have learned to expand my repertoire, to cook different cuisines and I still refer to books for ideas and techniques.
When I moved away from home, I turned to cookbooks…no that's not true, my love of cookbooks started way before that, but it is definitely how I have learned to expand my repertoire. I started to cook different cuisines and I still refer to cookbooks for ideas and techniques.
MasterChef the Kitchen Bible
If you want to take your cooking to the next level MasterChef Kitchen Bible is the perfect cooking companion, packed with essential advice, skills, tips and delicious recipes, to help you become an expert in your own kitchen. This updated edition features 15 brand-new recipes from your favourite MasterChef champions and finalists from recent series, including Ping Coombes, Shelina Permalloo and 2016 champion Jane Devonshire.
MasterChef Kitchen Bible includes expert 'KnowHow' sections with advice on the key tools, skills and ingredients every budding chef needs to get started in the kitchen. The book recommends essential equipment from the best knife to fillet fish to the right pans to have to hand in the kitchen.
A fully illustrated 'Ingredients Know-How' section helps you identify an array of fresh and store cupboard ingredients, alongside tips for buying, storing and cooking with them. With suggestions or delicious flavour pairings and advice on what's in season, you'll be inspired to won show-stopping recipes.
Over 140 MasterChef skills classes help you hone your technique and get to grips with key cooking methods from whipping up creme patissiere to making fresh tortellini. Each skills class includes step-by-step photography and clear instructions to guide you through every stage.
The Standout MasterChef Kitchen Bible Recipes
Modern Classic Recipes: Great basic recipes that everyone should know how to make like Seared duck with five-spice and noodles; Chargrilled asparagus with hollandaise; Chocolate Fondants, Tarte Tatin and Red Velvet Cupcakes.
MasterChef Recipes: Take your cooking to the next level with these recipes from successful MasterChef finalists, Open Lasagne of roasted squash and wild mushrooms with sage butter; Sea Bass with sweet potato, porcini, Parma ham and figs; Spiced Battered Fish & Chips; Pear and Butterscotch Frangipane tart; Dark Chocolate and almond torte with amaretto cream, raspberries and passion fruit.
MasterChef Know-How: I absolutely love this section it has really clear pictures of all the equipment and ingredients and step by step instructions to do everything from how to fillet round and flat fish to how to julienne vegetables. If you learn all these techniques and study the different meats, fish and vegetables you would never be caught out with the ingredient challenge and those unseen cooking challenges that are so challenging on MasterChef.
Who is is for?
MasterChef Kitchen Bible has recipes for every level of cooking. It would be ideal for a beginner, make a great gift for a student with ambition or someone who has just got their own kitchen and wants to start entertaining and cooking to the next level. I've been cooking for more years than I'm willing to mention and there is still a lot I could learn from MasterChef Kitchen Bible. So I guess it's for anyone with a passion for cooking.
Pros
Beautiful photographs and well laid out recipes. The Know-How section is a real treasure trove and ideal for reference.
Cons
It's a weighty tome but otherwise, I really can't fault it. Perhaps if you already have the original edition you might think twice about replacing it, but you do get 15 new recipes from finalists and champions of recent series.
The Verdict
I was really impressed by the way MasterChef Kitchen Bible is laid out. I have a number of 'kitchen bibles' from various authors and publishers and I would certainly recommend this one.
MasterChef Kitchen Bible Updated Edition, published by Dorling Kindersley RRP £30.00
Basics to Brilliance by Donna Hay
Australia's best-selling cookbook author, Donna Hay, wants to take you from basics to brilliance. Having sold over 6 million cookbooks worldwide, Donna Hay is the authority when it comes to simple, fast and fresh food that is as beautiful as it is practical. That's why Donna is bringing it back to the basics for the launch of her 26th book Basics to Brilliance and showing readers how to master the tried and true recipes and take them to the next level.
Each basic recipe, think the perfect tender steak, golden roast chicken, crispy pork belly, sponge cake or Donna's renowned chocolate brownies, is followed by clever variations and simple flavour change-ups, so one recipe becomes many and the home chef's repertoire naturally grows. Take Donna's 'no-fail meringue' – once mastered, this basic recipe can be tweaked to become the perfect pavlova, delicate salted caramel, rosewater and pistachio, or raspberry meringues for an elegant afternoon tea, or a silky smooth and tangy lemon meringue pie for a divine dessert for a dinner party.
At the age of eight, Donna Hay skipped into a kitchen, picked up a mixing bowl and never looked back. She moved to the world of magazine test kitchens and publishing, where she established her trademark style of simple, smart and seasonal recipes all beautifully put together and photographed. It is food for every cook, every food lover, every day and every occasion. Her unique style turned her into an international food-publishing phenomenon as a bestselling author of 26 cookbooks, publisher of donna hay magazine, newspaper columnist, and creator of a homewares and baking mix range.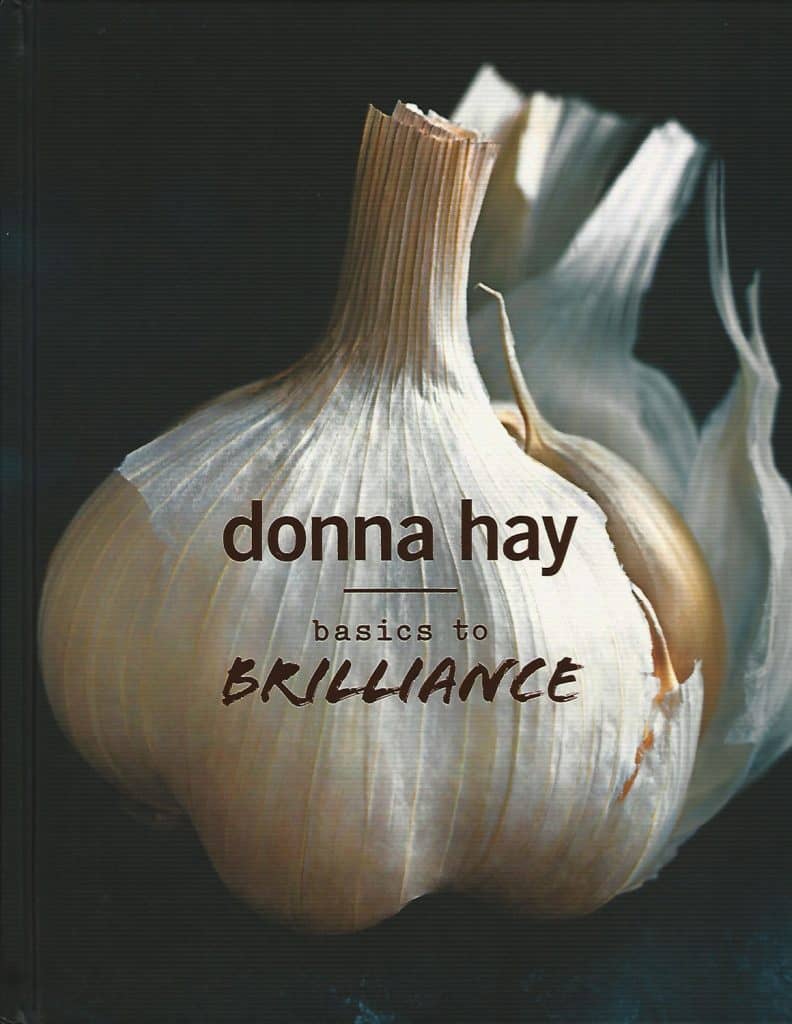 The Standout Recipes from Basics to Brilliance
Savoury
I love the look of Buttermilk Fried Chicken with the complementary recipes of Crispy Chicken Burgers and Southern-style crispy chicken salad with buttermilk dressing. Smoky Pulled Pork also becomes Mexican Pulled Pork Tacos and Easy Pork Empanadas. Oh, my goodness Sticky Maple and Bourbon Pork Ribs plus American-style sticky pork ribs with fennel and apple slaw and maple-glazed pork rolls with watercress and lemon aioli. A simple Frittata Mixture transforms into Roasted Pumpkin, Marjoram and Blue Cheese Frittata or Pancetta and Sage Mini Frittatas.
Need to know
This section includes all Donna's basic recipes like buttermilk dressing, classic gravy, perfect poached eggs, pastry, praline and much much more.
Sweet
Donna is famed for her No-Fail Meringue Mixture with which you can make The Perfect Pavlova or Rosewater and Pistachio Meringues. The recipe for Creamy Caramel is transformed into slated chocolate caramel tarts or a Salted Caramel Ice-cream Sundae. Classic Lemon Curd is a favourite of mine, there really isn't any bought curd that matches homemade. Donna creates a Lemon and Blueberry Layer Cake and Cheats Lemon Meringue Parfaits.
Who is it for?
Although this book would reach pretty much the same audience as the MasterChef Kitchen Bible, I think that some beginner cooks might be rather daunted by the principles of making a basic recipe your own. So, yes it is suitable for inexperienced cooks, but they need to be confident and ambitious to get the most from this book. I think this book is ideal for a slightly more experienced cook who is bored of making the same recipes, I'm sure they would be inspired by Donna's delicious ways to change up the basic recipes.
Pros
A clever premise for the book and the most delicious sounding recipes. The basic recipes are really clearly explained with useful notes and tips with every basic recipe.
Cons
The background of the photographs is black/grey which is very stylish and creates beautiful photographs. The text for the recipes is white on the dark background, this is more difficult to read than black text on a lighter coloured background. I don't have dyslexia or vision impairment, however, I know this may be difficult for some to read. I do find it more tiring to read than dark text on light background.
The Verdict
This would make the most beautiful gift which any keen cook would absolutely love to browse through. The recipes are classic, simple Donna Hay style and her reputation and experience mean you can be confident that these recipes will work.
Basics to Brilliance by Donna Hay, published by Harper Collins Publishers RRP £25
Cook Yourself Happy: The Danish Way with Caroline Fleming
Food, family and Denmark are Caroline's first loves, and this inspirational cookbook, shot on location in Denmark, celebrates the very best of Danish cuisine as well as revealing Caroline's nurturing and personal approach to life and cooking. Drawing on age-old family recipes, Caroline shares over 100 delicious and authentic dishes, each of them able to boost your sense of well-being, both inside and out.
Whether you want to enjoy a wholesome light lunch of warm smoked salmon with pickled cucumber, recreate the heartier national dish of stegt flæsk (fried pork belly), or make a delightful
dessert of baked apples with marzipan, Cook Yourself Happy is filled with traditional, mouthwatering food that will help you to cook and be happy the Danish way.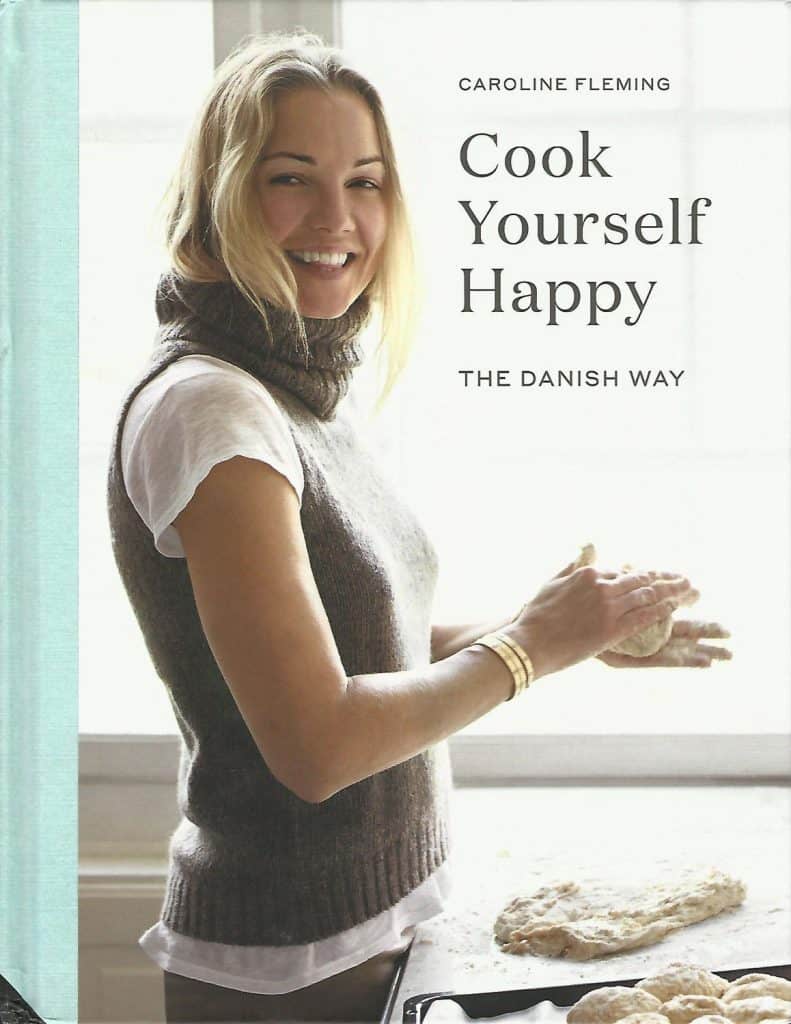 The Standout Recipes from Cook Yourself Happy
Light Meals to Enjoy Any Time: Prawn (Shrimp) and Avocado Cocktail with Kale Chips; Smoked Pheasant Breast with Scrambled Eggs; Mushrooms Sauteed with Garlic and Parsley..
Soups and Open Sandwiches: Granny's Kale and Bacon Soup; Beetroot (Beet) Soup with Baked Feta; Classic Marinated Herring and a whole fabulous selection of Smorrebrod; Slow Cooked Pulled Pork and Coleslaw with Cornichons.
Salads: Smoked Mackerel Salad with Rye Bread Croutons; My Father's delicious Chicken Salad; Wild Mushroom Salad; Kale and Quinoa Salad.
Main Courses Meat: Fines' Meatballs with Spiced Red Cabbage (Fines Frikadeller); My Mother's delicious Swedish Sausage Casserole; Sticky Honey and Mustard Marinated Slow Cooked Leg of Lamb.
Main Courses: Fish and Vegetarian: Baked Cod with Mustard Sauce; Fish Balls with Remoulade; My Family's Shellfish Stew; Roasted Root Vegetables with Four Danish Cheeses; Stuffed Pumpkin with Nuts and Danish Cheese.
Desserts: Rhubarb Soup with Vanilla Ice Cream; Granny's Amazing Baked Apples with Marzipan and Raisins; 'Apple Cake' with Macaroons and Whipped Cream.
Bread, Bakes, Sweet Treats and Drinks: Traditional Rye Bread; My Mother's Food Bread; Cinnamon Buns' Liquorice Toffee and Swedish Christmas Toffee and of course no Scandinavian cookbook could be complete without a recipe or two for Glogg! Caroline provides us with recipes a Red Mulled Wine ( Rod Glogg) and a White Mulled Wine. (Hvid Glogg).
Who is it for?
Anyone who is really into Hygge and would like to cook wholesome food the Danish way. There's been a real resurgence in interest in Danish cuisine and while restaurants like Noma are all about haute cuisine and food plated with tweezers, Cook yourself Happy is about Danish home cooking.
Pros
I really liked how Caroline referenced her family and their recipes, there is no pretension in these recipes, they are straightforward and delicious.
Cons
While there are some excellent vegetarian recipes in Cook yourself Happy there are even more meat and fish recipes, so probably not the best buy for vegetarians.
The Verdict
I really liked the way the book was laid out and packed with recipes. The recipes are clearly organised and each one comes with a little story which adds to the whole Hygge cosiness!
Cook Yourself Happy, The Danish Way with Caroline Fleming, published by Jacqui Small RRP £25
I hope you enjoyed reading my reviews of these three great cookbooks. I plan to make some of the recipes and will share photos on my Instagram. If you don't want to miss more recipes and reviews from Farmersgirl Kitchen please make sure you subscribe and, follow me on Facebook, Twitter and Pinterest.
If you enjoyed reading these reviews here are some other cookbooks I recently reviewed
The Flexible Vegetarian – Jo Pratt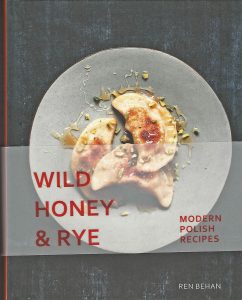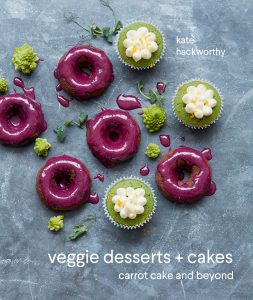 Veggie Desserts & Cakes – Katherine Hackworthy