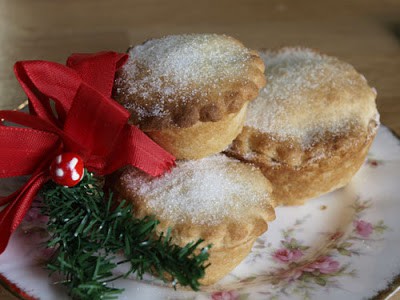 I'm entering this for Tea Time Treats as the theme for December is 'Christmas' Team Time Treats is a monthly baking challenge run by Karen at
Lavender and Lovage
and Kate at
'What Kate Baked'
, Kate is hosting the December challenge.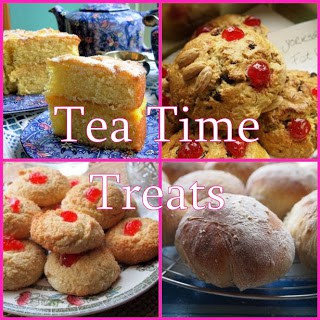 Last month I made Dark Chocolate Mincemeat using Dan Lepard's Dark Rich Mincemeat recipe from his fabulous book Short and Sweet. So today I made some mince pies and again I turned to Short and Sweet for the Rich Shortcrust Pastry that Dan recommends for mince pies. It's a lovely recipe, sweet and enriched with ground almonds and egg yolk . I was really quite excited about tasting the mince pies and I wasn't disappointed.
Usually I find that mince pies are all pastry and no filling and the pastry never seems very exciting, but the Rich Shortcrust was light, 'short' and added rather than detracted from the mincemeat. I made the pies in my muffin tins, some mini pies in mini muffin tins and a few larger ones. The muffin tins give you a deeper pie which allows for more filling. Definitely a huge hit! If you haven't bought Short and Sweet yet, then get it on your Christmas list.