Mother's Day in the UK falls on Sunday 26th March, so it's time to get your thinking caps on and come up with a gift your Mum will love. My Mother's Day Gift Guide provides gift ideas for all Mums, but is particularly aimed at Mums who like good food and cooking.
Edge of Belgravia Onyx Ceramic Knife Collection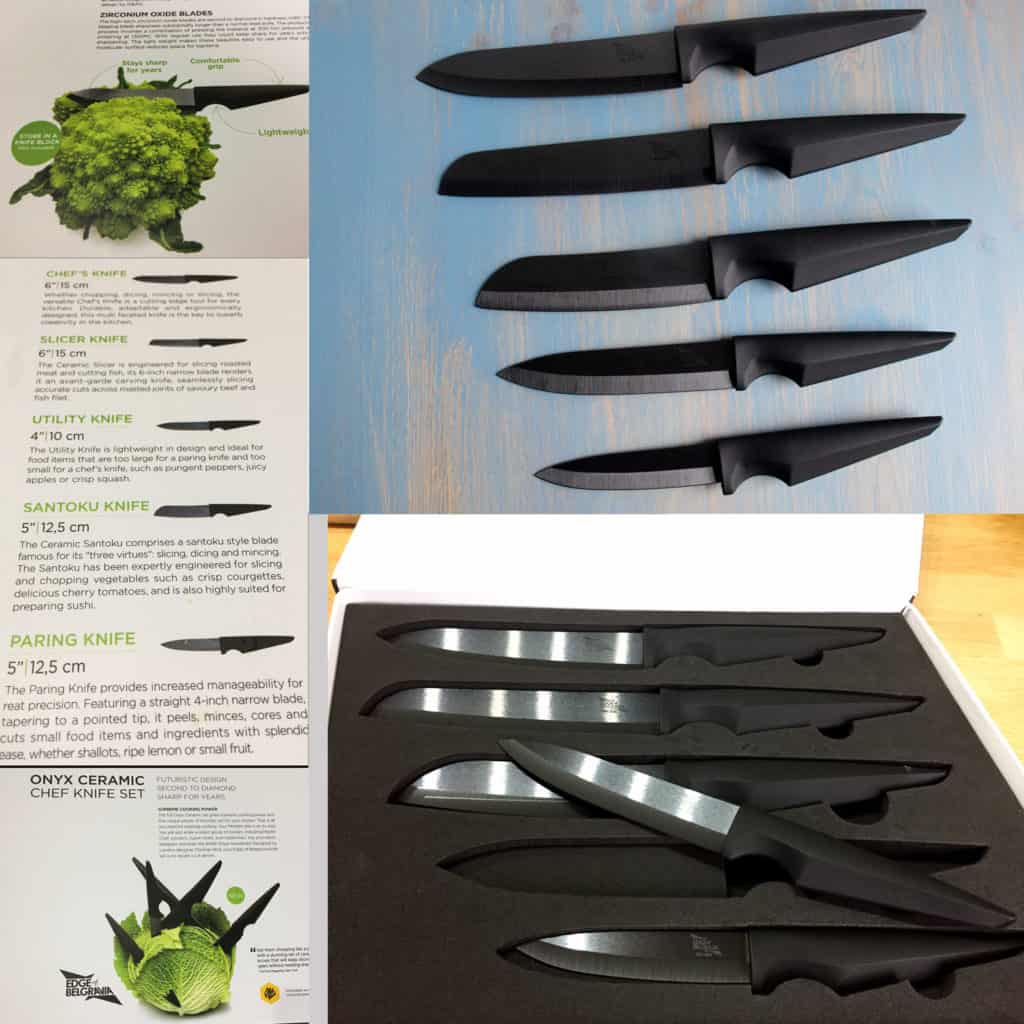 Every keen cook needs a set of good knives and the award-winning Ceramic collection from Edge of Belgravia combines bold design and the outstanding sharpness of ceramic blades without the need for sharpening.
The high-tech zirconium oxide blades are second to diamond in hardness, keeping these blades sharp for years whereas a cheap steel knife may be dull after only a month of use. The lightweight and comfortable handle makes them easy to use.
The set comprises a 15 cm Chef's knife for chopping, dicing, mincing or slicing; a 15 cm Ceramic Slicer engineered for slicing roasted meat and cutting fish; a 12.5 cm Santoku blade which cuts cleanly through vegetables and is highly suited to preparing sushi; a 10 cm Utility knife ideal for food items that are too small for a Chef's knife and too large for a paring knife and a paring knife with a 10cm blade, tapering to a pointed tip, ideal for peeling, chopping and mincing small food items.
The Edge of Belgravia Ceramic Onyx Collection costs £299.90
If that is a little bit out of your price range, then don't worry there are other less expensive gifts in my Mother's Day Gift Guide that your Mum will enjoy.
Quality tea means quality time this Mother's Day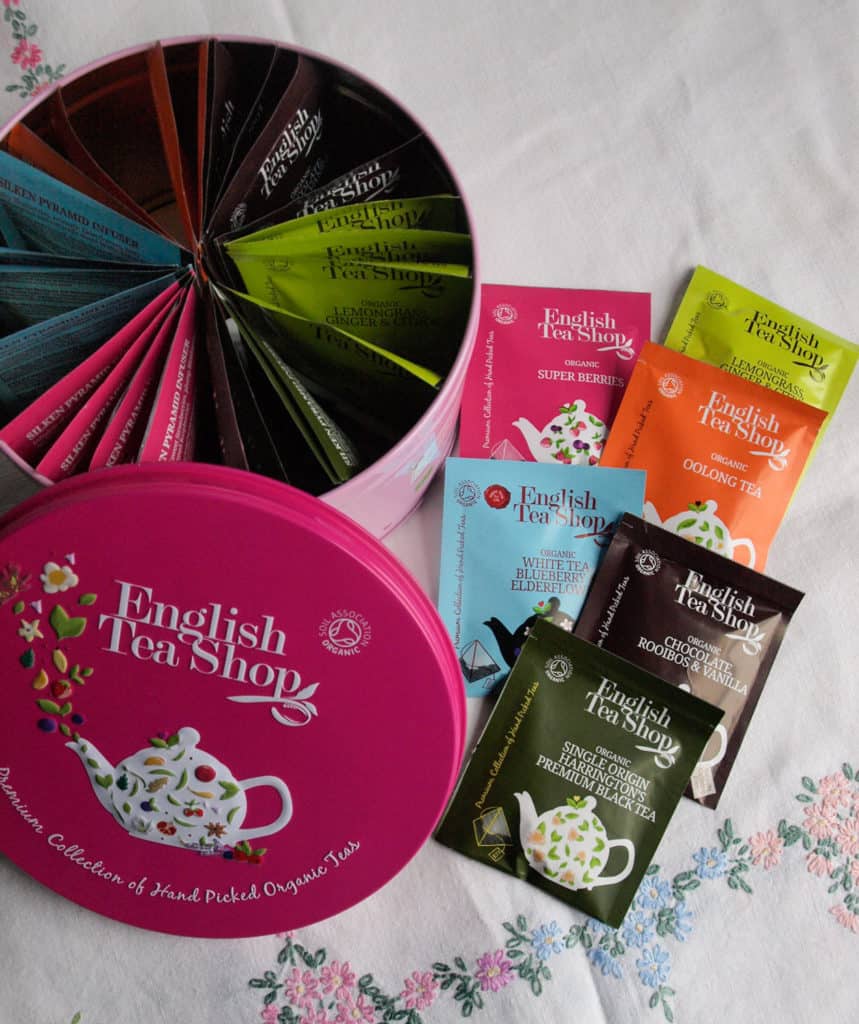 The English Tea Shop Premium Collection contains 30 individually wrapped pyramid tea bags and features a diverse range from true classics to the more unusual. The range includes:
White Tea Blueberry & Elderflower, Lemongrass, Ginger & Citrus, Harrington Premium Single Origin Black Tea, Super Berries, Chocolate, Rooibos & Vanilla and Oolong Tea.
English Tea Shop is steeped in tradition by using the finest quality tea leaves and age-old practices to bring a superb tea from the heart of Sri Lanka. Working with the finest organic and Fairtrade farmers, English Tea Shop is able to create unique blends of quality tea. Each unique flavour carries with it the love and care English Tea Shop puts into its sustainable and ethical values, not only is the tea good for you but it's good for the world.
It's a very pretty tin with some really delicious teas, it would be lovely as a gift for a tea lover, especially if you accompanied it with a nice cake! The English Tea Shop Premium Tea Collection is available from Amazon with an RRP of £17.00.
Gin and Truffles
As I said earlier, chocolate and flowers are popular choices as Mother's Day gifts, but how about GIN and chocolate? Now there's a gift that will be well received. This lovely Gin & Truffle Gift Set contains a miniature of Sipsmith London Gin and a box of Charbonnel et Walker Sipsmith Gin Truffles. If you haven't tried gin and chocolate you don't know what you are missing. A couple of years ago I went on a gin and chocolate tasting and it was a revelation. Charbonnel et Walker are a premium chocolate brand providing the perfect partnership with Sipsmith for these luxurious truffles.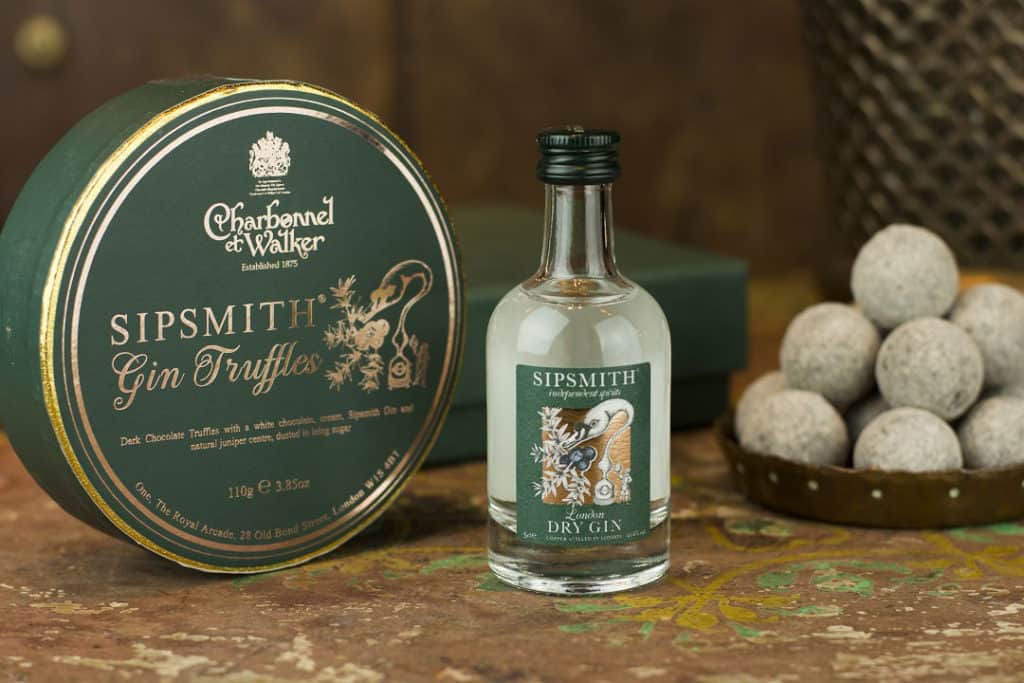 Founded in 2009, Sipsmith London set up the first traditional copper distillery since 1820. Their mission was simple: to bring London Dry Gin of truly uncompromising quality and character, back to the city where it first earned its name. Every bottle of Sipsmith London Gin is hand-crafted in genuinely small batches. Every drop of every batch is lovingly laboured over by hand, by dedicated Distillers. No regimented timings, no automatic cuts, just a craftsman's flair and a passion for gin well made.
Classic Antipasti Gift Box
Treat your Mum to a taste of the Mediterranean lifestyle with a classic Antipasti box from Diforti, an authentic Italian e-commerce brand which offers gourmet Italian food-boxes and products. The high-quality ingredients are carefully packaged in a special box and come with Diforti's tips on how to best serve your fresh Antipasti.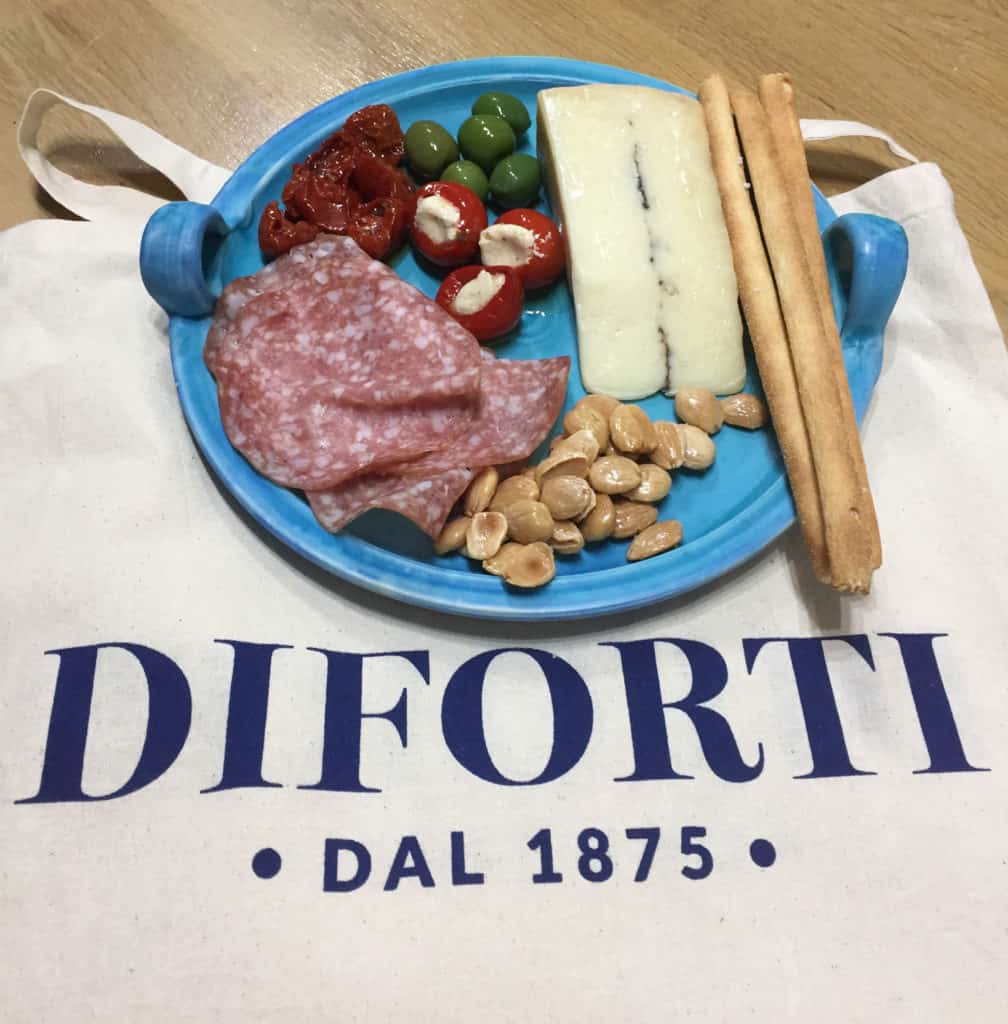 The Classic Antipasti Box contains: 100g Whole Green Nocellara del belice olives; 130g Sicilian semi-dried cherry tomatoes; 110g Sweet Red Pepper stuffed with Cheese; 150/200g Truffle Pecorino; 150/200g Wild Boar Salami; 100g Spanish Salted Marcona Almonds; 250g Italian Breadsticks Rustici. The quality of the products is excellent and arrives in a gift box with the perishable items carefully packaged with an ice pack in an insulated bag. The Classic Antipasti Box costs £21.00 and includes free p&p.
Cook Books
Cookbooks make great gifts for Mums, and Dads, who love to cook. There's always something new to learn and it's inspiring to read and try new recipes and I have included three quite different cookbooks in this Mother's Day Gift Guide.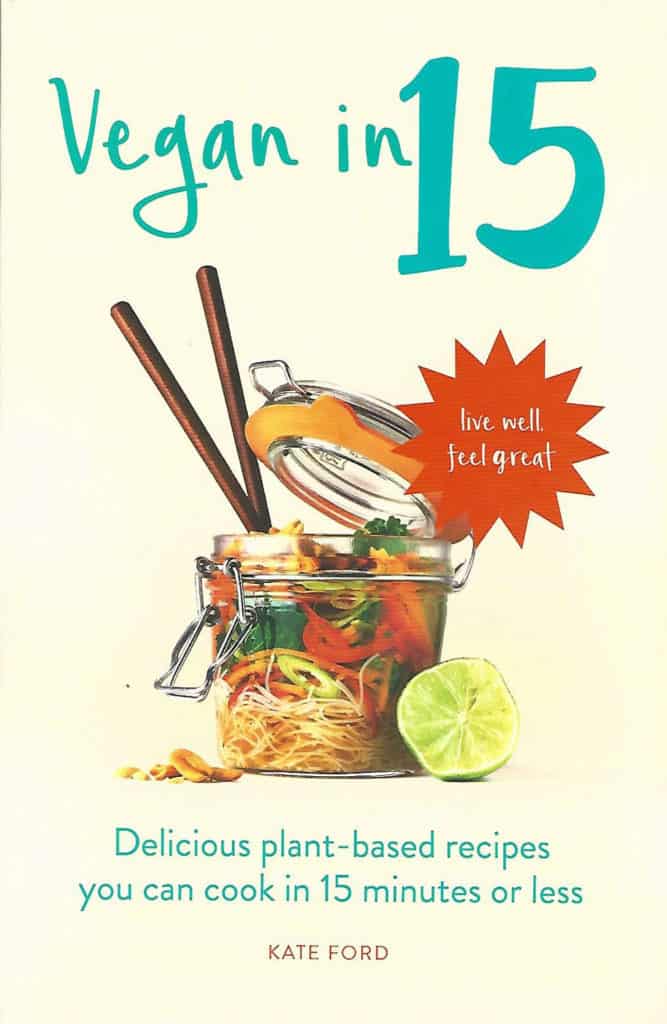 Vegan in 15 is full of delicious plant-based recipes you can cook in 15 minutes or less. I'm not vegan, I'm not even vegetarian, but I do love plant-based recipes and these are brilliant if you need to get a meal on the table quickly.
Kate Ford is a renowned green food blogger at The Veg Space, she has packed Vegan in 15 full of tips and advice, shopping lists and meal planners as well as recipes which are full of flavour. If your Mum is interested in a vegan lifestyle or would enjoy trying something different, then this is a great little book to get started.
Here are a few of the recipes I have marked down to make: Thai Sweet Potato and Coconut Soup; Speedy Spinach Falafel with Carrot and Apple Salad (see photo of salad); Speedy Bean Burger with Gherkins and Mustard Mayo; Pea Pate with Pea Shoots on Sourdough Toast; Portobello Mushroom Stroganoff and Amaretto Sozzled Figs with Candied Walnut Crunch.
Vegan in 15 by Kate Ford, Published by Short Books, RRP: £8.99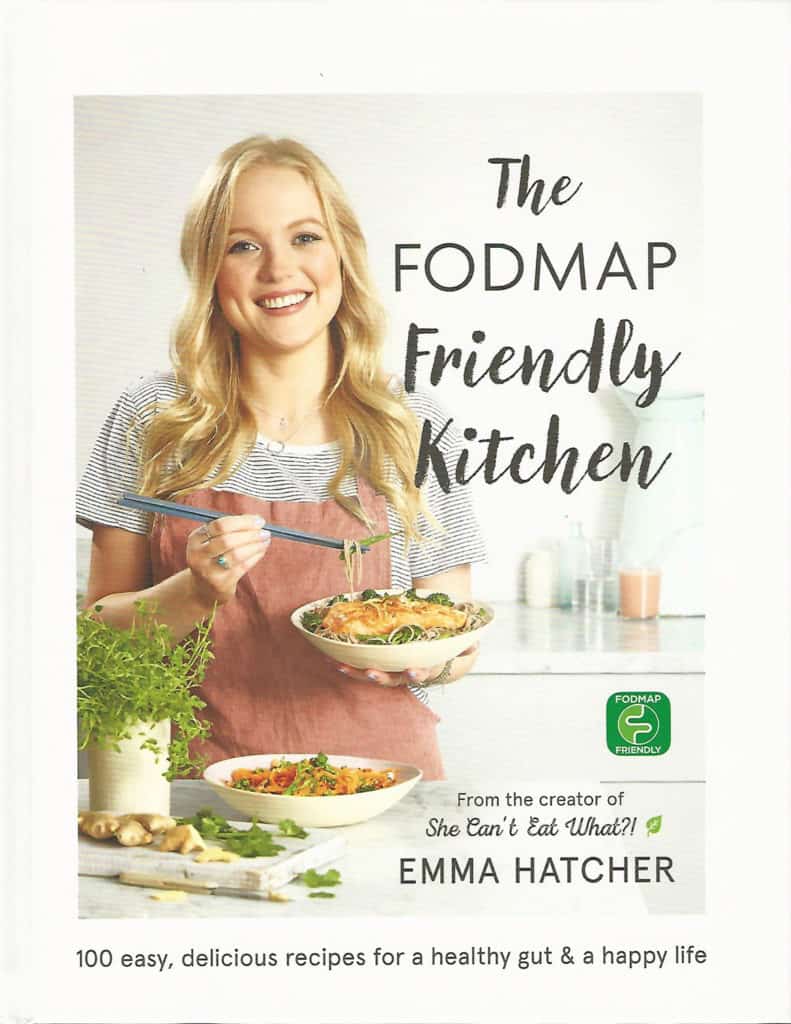 Not everyone has a choice in what foods they can or can't eat. I'm fortunate that I don't have any allergies or intolerances to food, but I know many people who do. Irritable Bowel Syndrome (IBS) is a common complaint which currently affects 1 in 7 individuals on a daily basis, so anything that helps to manage that is welcome. Research over the last two decades has shown hat FODMAP sugars are known to cause IBS type symptoms.
The FODMAP Friendly Kitchen by Emma Hatcher of She Can't Eat What? has come up with 100 easy, delicious recipes for a healthy gut & and happy life. Emma tells her own story and then provides a straightforward guide to FODMAPS and foods that are high, medium and low in these sugars, including a storecupboard guide and ways to add flavour without garlic or onion and some basic how to's for making nut milk, stock and grains like buckwheat.
Recipes include:
Buckwheat Crepes with Smoked Salmon & Goats' Cheese Smash; Roasted Red Pepper & Greek Basil Soup; Three -Tin Tomato, Turmeric & Coconut Dahl; Sticky Salmon Topped Soba Noodles; Parchment Baked Chicken with Coriander & Lime Veg; Banana & Hazelnut Muffins; Buckwheat Risotto with Macadamia Cream; Bacon & Spinach Quiche; Hazelnut & Pecan Chocolate Spread and Salted Peanut Butter Ice cream.
As you can see these are not recipes only for someone on a restricted diet, they are delicious, exciting and innovative recipes that anyone can enjoy. I know I'll be making many of these.
The FODMAP Friendly Kitchen by Emma Hatcher, published by Yellow Kite Books, RRP £20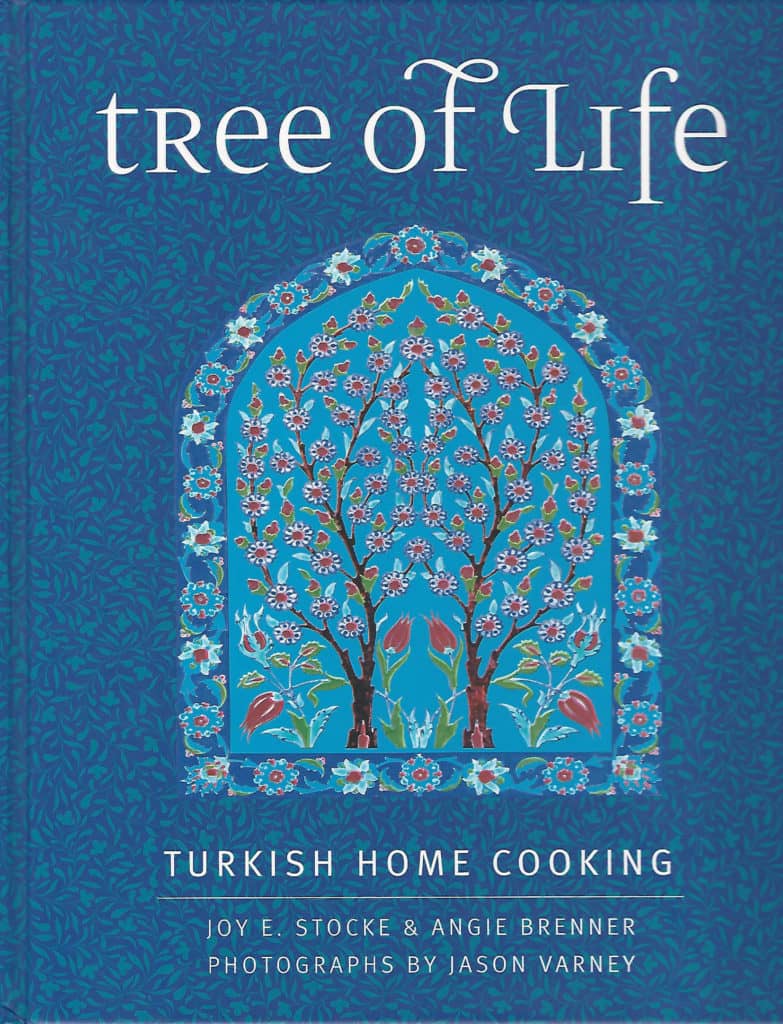 My final cookbook in this Mother's Day Gift Guide is The Tree of Life: Turkish Home Cooking by Joy E. Stocke & Angie Brenner.
The Tree of Life is one of the cookbooks which not only provides recipes, it also allows us a glimpse of the history, culture and art of the peoples of Turkey. Based on the travel memoir Anatolian Days and Nights, it is a beautifully produced book with delightful illustrations, clearly written recipes and some absolutely stunning photographs by Jason Varney.
Each chapter starts with an essay about the type of food to follow and each recipe has a paragraph of introduction that conjures up the sights, sounds and flavours of the recipe to follow. The chapters are liberally sprinkled with information about the different areas of Turkey, the occasional quote and some 'how to' instructions. It's been a while since I've had a book that tells a story as well as a recipe, if you've read any of Nigel Slater's books then you will understand what I mean.
Here are a few of the recipes that caught my eye: Quick Saltwater and Lemon Pickles; Classic Lamb Kofte; Cheese Filled Bread Boat (peinirli); Dilled Yogurt Soup with Chickpeas & Rice; Tomato and Walnut Salad with Pomegranate Molasses; Tender Green Lentils with Orzo and Caramelised Onions; Melted Leeks in Creamy Tomato Sauce; Marinated Shrimp with Orange Zest and Nigella Seeds; Cypriot Style Lamb Shanks; Carrots with whipped Feta and preserved Lemon and Orange Yogurt Kahve Cake.
Tree of Life: Turkish Home Cooking by Joy E. Stocke & Angie Brenner, published Burgess Lea Press, RRP £20.
I am delighted to say that I have two copies of Tree of Life to GIVEAWAY. Entrants must be resident in the UK and be over 18, simply follow the instructions on the Rafflecopter widget below to enter.