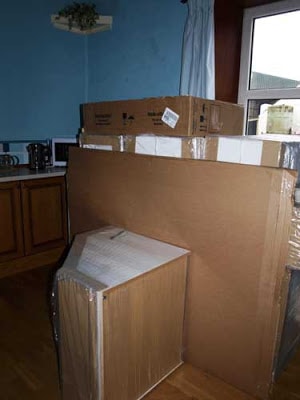 The kitchen units arrived this week. DH thought they would be flat packed, but no they come ready assembled which does take up a bit more space!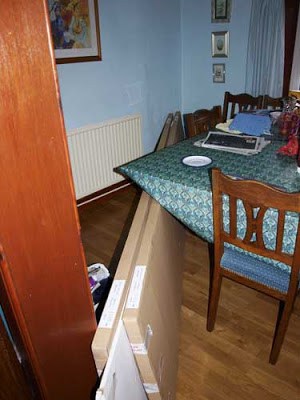 The oak worktops are very long and have to be propped up right across the dining room making it a bit of a squeeze in there.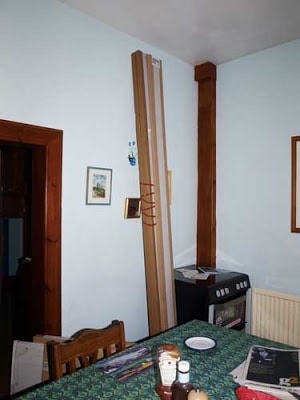 Those are the pelmets leaning up against the wall. We only need the joiner now and things will start to happen!