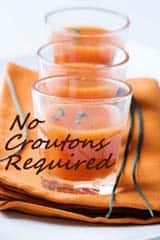 When I saw that the August ingredient was lentils, I thought I would give it a go. The other stipulation is that it should be suitable for vegetarians. I had a bit of an internet search and found THIS recipe for Warm Pea and Lentil Salad on the Delicious Magazine website.
According to the website it is a recipe from Nigel Slater's 'Real Fast Food', a book I used to own but never really got to grips with, probably because of the dearth of pictures! I couldn't leave it alone though …
I cooked up some brown rice as well as the lentils, added a red and a green pepper, a couple of tomatoes as well as the the peas and onions in the original recipe. It would also be nice with some chopped mint through it or some feta cheese cubes.
So that's the end of the vegetarian bit for the challenge but, for the carnivores amongst you, I added some cubes of cooked ham (look away Jac!). It was delicious with or without the meat and I'll definitely be making it again.