I don't mean to denigrate celebrity cookbooks, I own plenty of them myself, however so do most cooks. So when you are thinking of a gift for a cook, you might want to read my Not just the same old celebrity Cook Book Gift Guide, for something a little different.
Taste: the Infographic Book of Food
Laura Rowe
Published by Aurum Press RRP £20
A feature of all my cookbook reviews is my emphasis on great pictures. Taste is right up my street because it is a book of Infographics all about food. No photographs, but packed with so much information about different foodstuffs and ideas about how to cook them.
Who is it for: anyone who wants to learn more about food and likes bite-sized chunks (no pun intended) of information in picture format.
Pros: so many great ideas and, there are some recipes but there are also ideas for 'ways of cooking' for example, there are two pages about building a salad. It covers The Protein, The Veg, The Fruit, The Crunch and the Final Flourish. On the same double-page spread there is a section on Vinaigrette, the proportions and ingredients to create a range of dressings. Then there is a section on Greens and what the different options will bring to your salad.
Cons: if you are looking for a conventional cookbook, this isn't for you. There are some recipes but that's not the point, it's more about understanding food and creating your own.
The Verdict: buy it, or get it on to your Christmas list!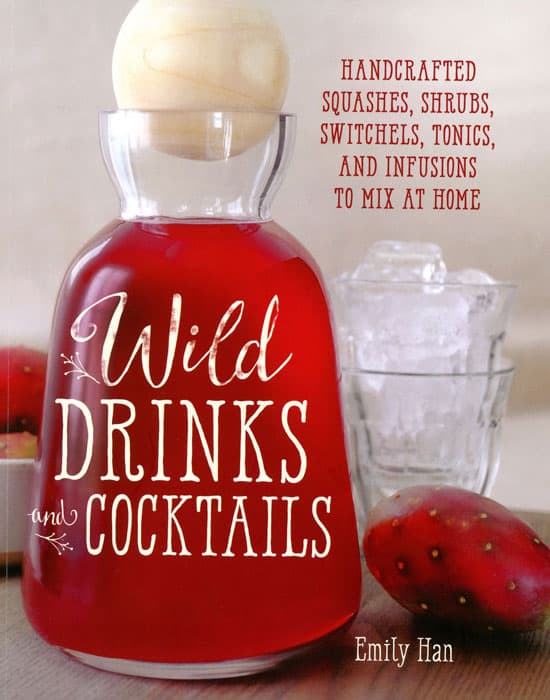 Wild Drinks and Cocktails: Handcrafted Squashes, Shrubs, Switchels, Tonics and Infusions to mix at home
Emily Han
Published by Fair Winds RRP: £14.99
Some of you may know that I have started making my own cordials this year, I featured the Bramble and Vanilla Cordial in the Great British Blackberry Recipe Round Up. So this book is a great inspiration for me with a range of different types of drinks, both alcoholic and non-alcoholic. On my list to make are Pink Peppercorn Syrup, Hawthorn Cordial, Cherry Balsamic Shrub, Apricot and Meadowsweet Liqueur and Kumquat & Mint Sangria.
Who is it for? Anyone looking for ideas for different drinks, people who want to wow their friends with exciting and unusual cocktails and also for foragers looking for different ways to use their gatherings.
Pros: clear recipes and excellent background information on the different types of drinks. Tempting photographs.
Cons: this is quite a niche book which would not be for everyone, you really have to be interested in making drinks.
The Verdict: if you are interested in making your own drinks or cocktail ingredients this is a very comprehensive guide and recipe book, I'm certainly planning to make some of the recipes and will find a place on my bookshelf for Wild Drinks and Cocktails.
Super Quick Muffin Tin Meals: 70 Recipes for Perfectly Proportioned Comfort Food in a Cup
Melanie LaDue
Published by Race Point £16.99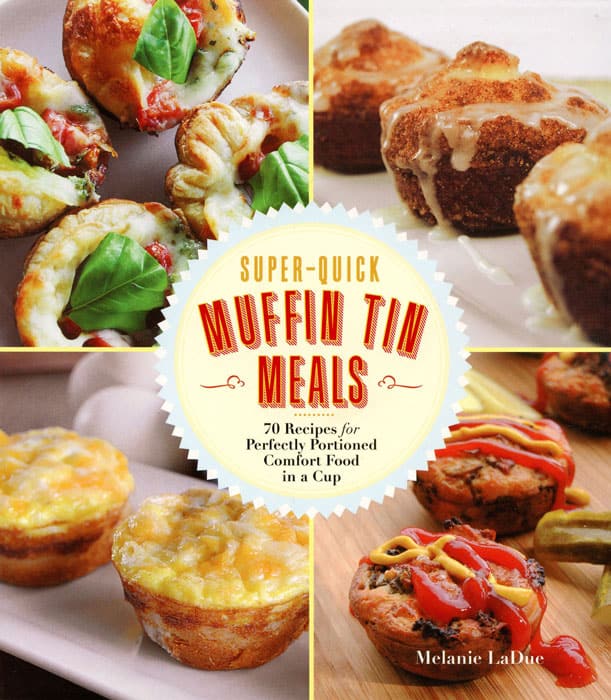 When I was offered this book for review, I was really quite excited. There is something really fun about small bites cooked in a muffin tin. However, my enthusiasm was short lived as, unfortunately, many of the recipes in this book are made with processed bought ingredients, some of which could also be difficult to source in the UK.
Who is it for? It's mainly aimed at cooks with families. I can see these little muffin tin meals appealing to children although they would also work for drinks parties, brunches and snacks.
Pros: There are some clever ideas, I found more of the savoury than the sweet recipes attractive, such as Mini Chicken Tacos, Lasagne Cups and Quinoa Shrimp Salad.
Cons: the use of pre-packaged bread doughs (seamless dough sheet), cake mix and refrigerated cookie dough is prevalent. There isn't even an alternative recipe for those who want to cook from scratch, although you could find one elsewhere.
The Verdict: I may make some of the recipes or use the ideas and adapt them to use ingredients that I am happy to include. If you don't mind using pre-made doughs and mixes then you will find plenty of recipes you can make.
I hope you enjoyed these reviews and find a cookbook that you really want in your Christmas stocking!