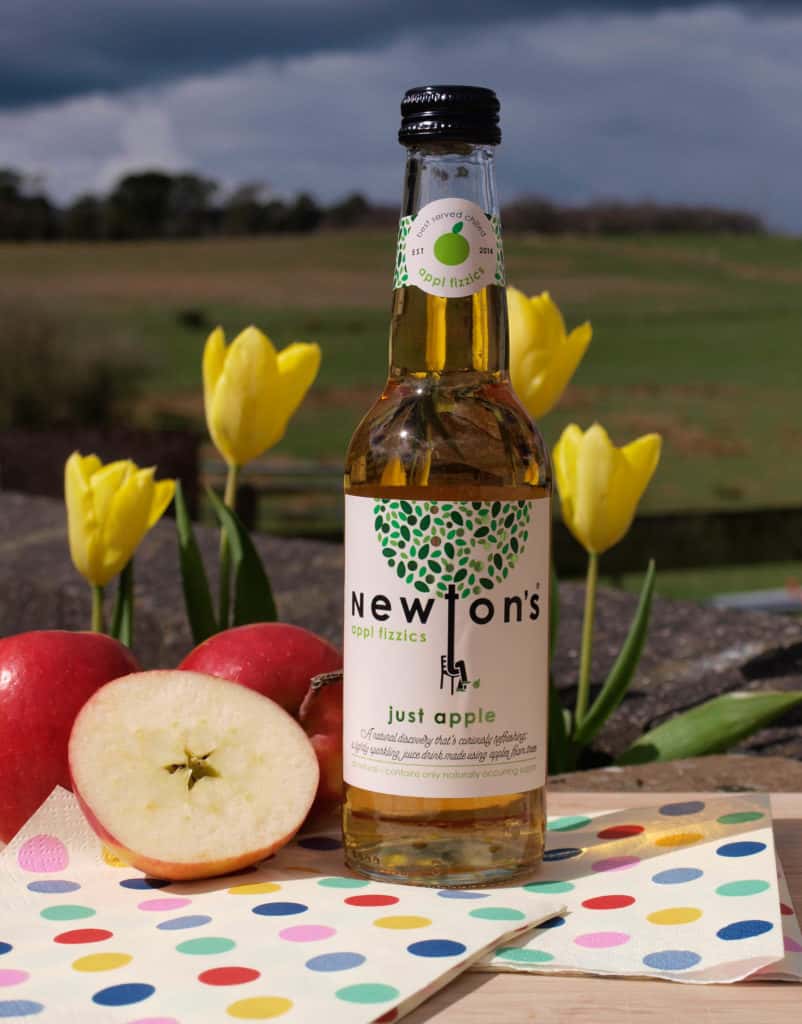 Hello dear readers, well here we are finally in late Spring/early Summer and we've even had some half decent weather in Scotland, as well as a freakish flurry of snow! I've been gathering up some foodie goodies on my kitchen table and weighing up their pros and cons to share with you my views and reviews.
As the weather gets warmer we start to consume more soft drinks. I am not a fan of traditional fizzy pop, but as we don't drink much alcohol now, we do enjoy good quality soft drinks.
Newton's appl fizzics is a golden amber apple juice blended with lightly sparkling water, it's completely natural and contains approximately 40% less sugar than apple juice on it's own. What's more it contains no E numbers, hence no 'e' in the appl of apple fizzics.
The Verdict: I enjoyed the appl fizzics, served chilled it's a pleasant drink but I couldn't help thinking you could get a similar effect by diluting organic apple juice with sparkling water and it would be less expensive.
Available in 330ml bottles with RRP £1.29 and 750 ml with RRP of £2.29 from Amazon, Harrods and independent grocers, farm shops and deli's.
Farmersgirl Kitchen Table rating: 7/10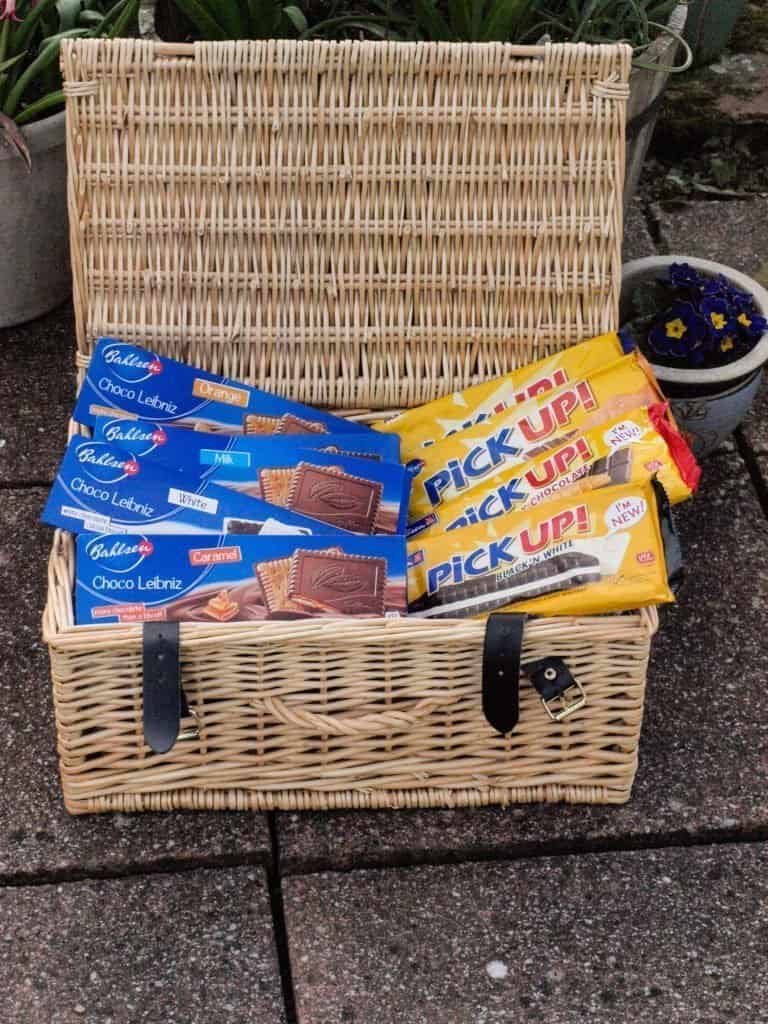 A well stocked biscuit tin is a must in our house and we are quite choosy about the biscuits we eat. So how did the Bahlsen Choco Leibniz and Pick Up measure up to the Farmersgirl Kitchen Table challenge?
Choco Leibniz are a semi sweet butter biscuit covered in a thick layer of chocolate. They come in dark, milk and white chocolate and new flavours, orange and choco-caramel.
Pick Up is a sandwich biscuit with two crisp biscuits and a delicious filling. Most of the biscuits have a thick chocolate filling except for the Black & White which has a white cream filling a bit like an Oreo only rectangular!
The Verdict: I surprised myself as I thought I'd prefer the Choco Caramel flavour Leibniz, it was nice enough but I was a little disappointed as there wasn't a big hit of caramel. I think I would have preferred a caramel flavoured chocolate rather than a thin layer of caramel between the milk chocolate and the biscuit. My favourite turned out to be the milk chocolate which was totally delicious. I really loved the Pick Up, they were really satisfying with a big hit of chocolate and different from our usual wafer style biscuits. I would definitely buy them again.
Farmersgirl Kitchen Table rating: Choco Leibniz 8/10, Pick Up 9/10
Available from all major supermarkets. Price: Choco Leibniz – £1.00 – £1.49; Pick Up: £1.29 for 4 x 28g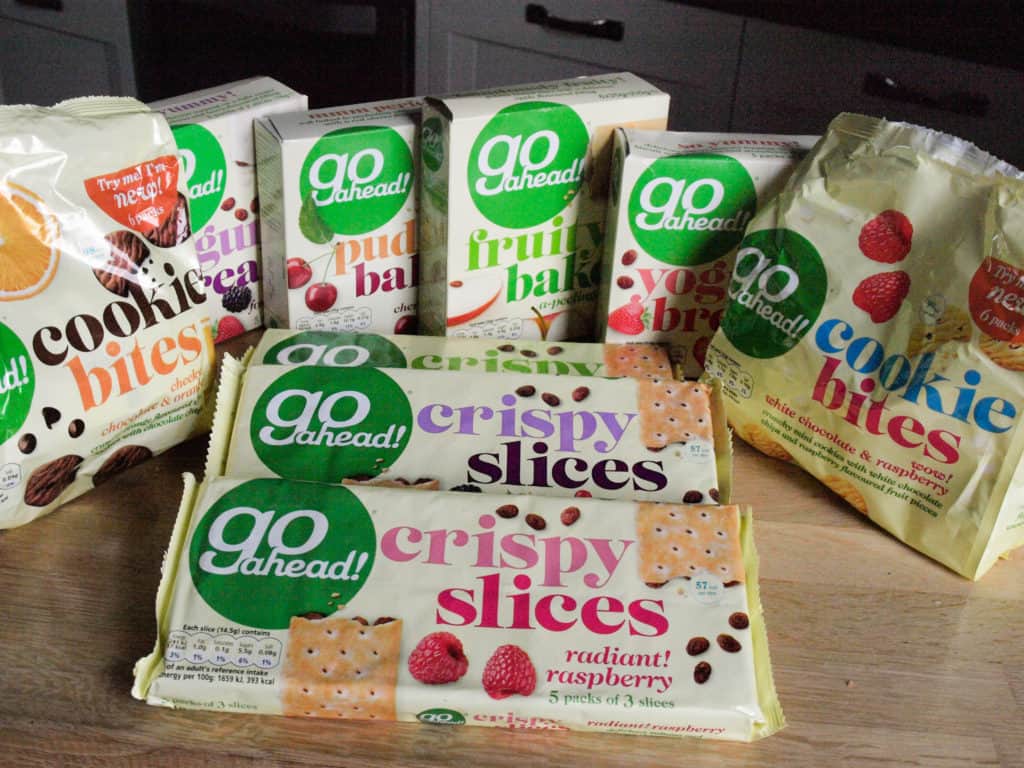 While we are on the subject of snacks, let me tell you a little about the Go Ahead range of carefully portioned calorie counted snack bars. Go Ahead healthy snacks have been around for some time however they have some new options to tempt you.
New crunchy cookies bites with chocolate chips and bursts of fruity flavour. Each pack contains six small bags of cookies. There are two flavour options: White Chocolate & Raspberry (99 kcal per bag) or Cheeky Chocolate & Orange (98 kcal per bag).
The other new flavour is the Go Ahead Cherry Bakewell Pud Bakes (141 kcal per bar), a soft baked cookie bar with a jammy cherry fruit filling.
The Verdict: These cookies and bars are tasty enough, although I could taste artificial sweeteners which I don't particularly enjoy. I think it's important to consider how these snacks compare in terms of calories to other cookies and bars, so I've listed a few below and will let you make up your own mind.
Go Ahead Cherry Bakewell Pud Bake (141 kcal)
Pick Up Black & White (146 kcal)
Choco Leibniz (141 kcal)
KitKat two finger (107 kcal)
Go Ahead Cookie Bites (99 kcal)
The Verdict: The Go Ahead range are leaders in the field of sweet calorie counted, carefully portioned snacks. I have to say that the little packs of cookies and the bars are handy to pop into your bag to stave off hunger,however if you are looking for a really healthy snack, you would be better off eating fruit or some carrot sticks. I'm not sure what it was, but I found these bars were not particularly satisfying, so I'll be sticking to my usual snacks and treats.
Farmersgirl Kitchen Table Rating: Cookie Bites 7/10, Cherry Bakewell Pud Bakes 6/10 both retail at between £2.00 – £1.00 per box of 5
Available from all major supermarkets and many other retailers.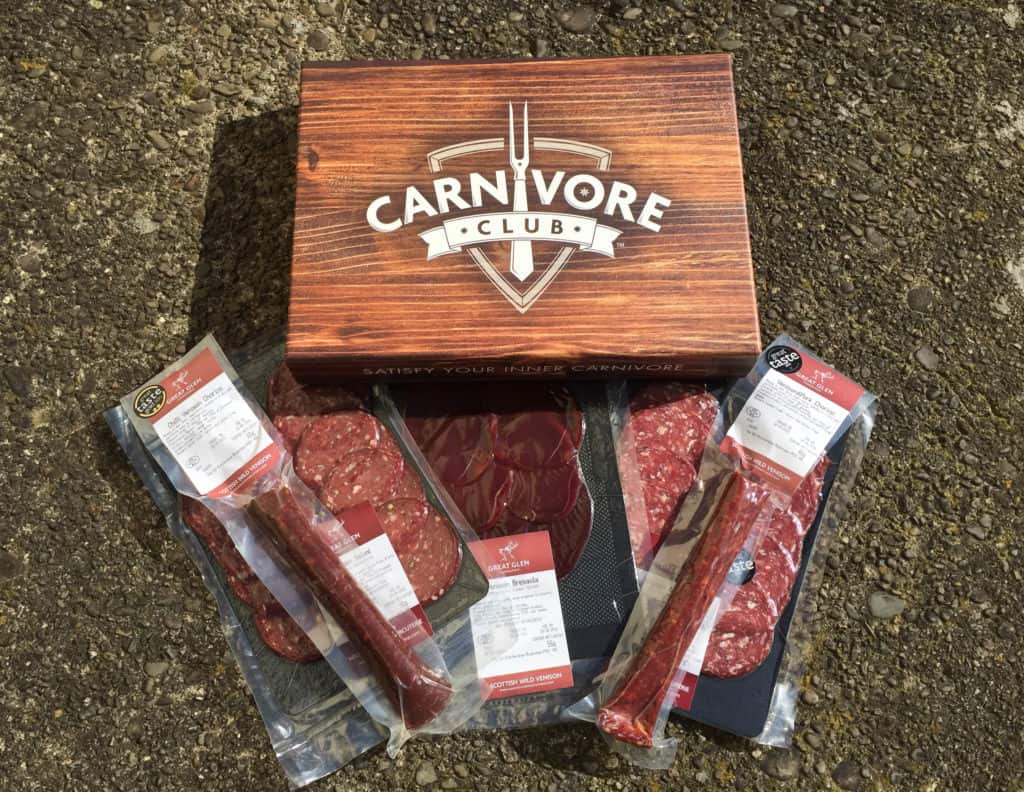 Although I cook and enjoy vegetarian and vegan recipes, I am also a meat eater and this box of Great Glen Charcuterie from The Carnivore Club was a real treat.
The Carnivore Club is the world's first curated cured meat of the month subscription service. Their UK operation sources only meats made by UK-based artisans, utilizing ingredients and animals from local farms.
I sampled the April box featuring the work of Great Glen Charcuterie, a highly talented artisan company that uses wild Scottish venison in all of their recipes to create amazing Scottish food of premium quality.
The Verdict: It was fun to receive a pack of charcuterie through the post, it comes in a sturdy wood-look box. The charcuterie was of outstanding quality, the chorizo was quite unlike any that I have bought previously, really meaty with very little grisly fat as you sometimes find in pork chorizo. You get a nice long use by date on the packs so you can enjoy them over a longer period.
The Carnivore Club subscription is £32 for a one off trial box or £29 per month for monthly, bi-monthly or quarterly, a subscription would make a very handsome gift to a charcuterie lover.
Farmersgirl Kitchen Table Rating: Subscription Club 9/10, Venison charcuterie 10/10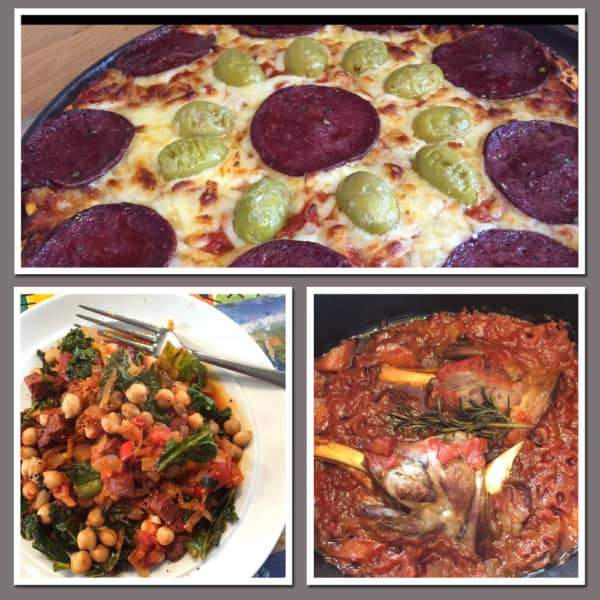 Above are some of the ways I used the charcuterie, on a pizza, in a quick chickpea stew and in a slow cooked lamb shank casserole.
I hope you've enjoyed reading about these different products, I was not paid for these reviews and all views expressed are my own.