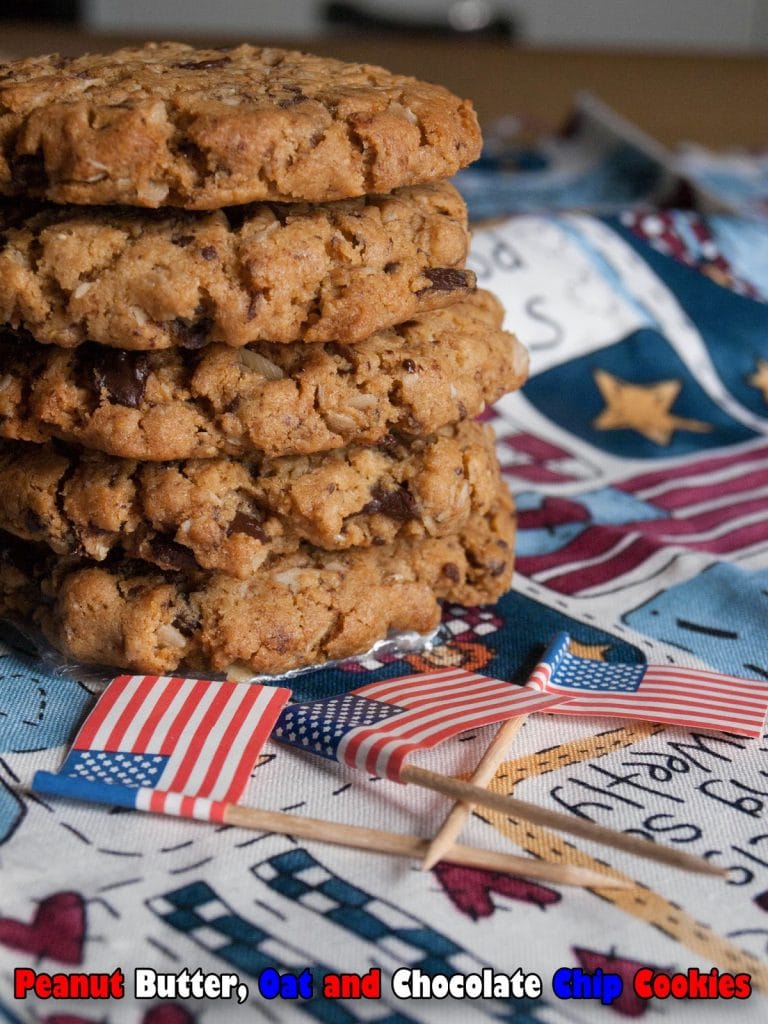 The Fourth of July is a big celebration for all my US friends, sometimes they don't quite get why we don't celebrate it in the UK…er…well…we lost! I don't hold that against them though, in fact let's face it, most of us are simply looking for an excuse to celebrate anything!
I can't claim this recipe as my own, it's a fabulous one from Sally's Baking Addiction, definitely a site to visit if you love Peanut Butter. Sally has created these gluten-free cookies which are really easy to make and create a soft and delicious cookie. I only deviated from the recipe slightly, by using chopped chocolate chunks rather than bought choc chips, mmmm bigger pieces of chocolate.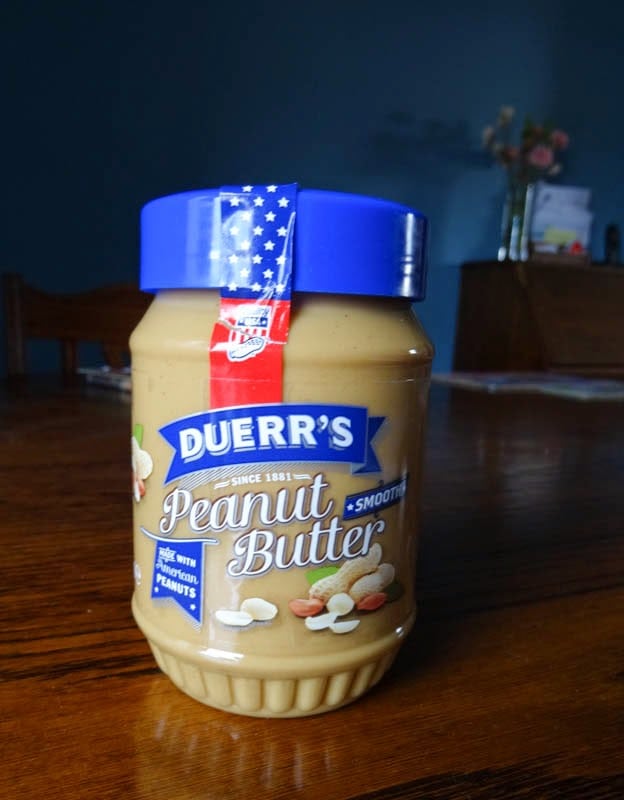 I thought you might be interested to know that I bought the fabric in the cookie photograph, in California in 2007 and the US Flag picks I bought on my very first trip to the States in 1980!

I'm adding this cookie recipe to Jacqueline, Tinned Tomatoes and Lisa, Lisa's Kitchen monthly challenge: Bookmarked Recipes, it's a while since I posted for this challenge so good to get back in the game.
Thanks to Duerrs for the Peanut Butter, I was not paid for this post and all opinions are my own.