This
Pesto Chicken Macaroni Soup
is my entry for the January
Recipe Clippings
blog event, read more about it on the
Recipe Clippings
page. I haven't quite got round to cutting out this recipe for future reference, it's part of 10 ways with Chicken Soup in the February 'Eat In' magazine. There's a base soup recipe which you then change to make the different recipes, I chose to make the
Pesto, Chicken, Macaroni Soup
. I replaced the macaroni with wholewheat fusilli and reduced the amount of pesto by half otherwise no changes.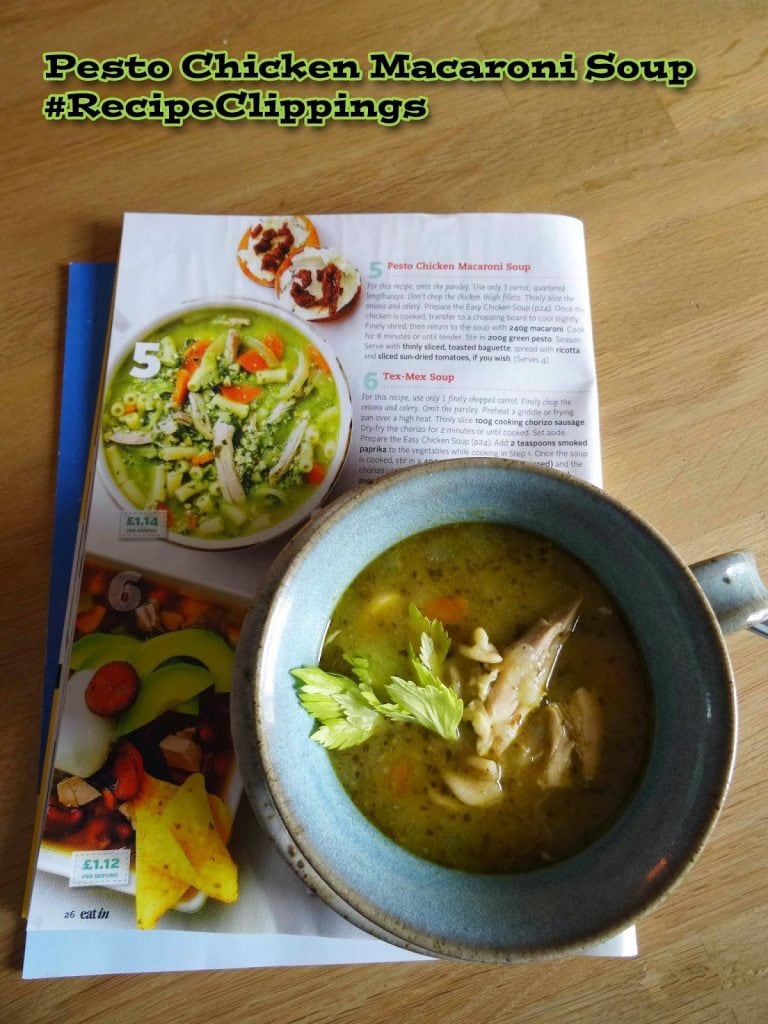 Pesto, Chicken Macaroni Soup
2016-06-27 20:51:30
Ingredients
Pesto, Chicken Macaroni Soup
Serves 4
1 tbsp vegetable or olive oil
2 onions, thinly sliced
1 carrot, quartered and sliced
2 celery sticks, finely sliced
2 waxy potatoes, diced (skin on)
500g chicken thigh fillets
2 chicken stock cubes
2 dried bay leaves
240g macaroni
200g green pesto
Instructions
Heat the oil in a large saucepan over a high heat. Saute the onions, carrot, celery and potatoes for 5 minutes.
Stir in the chicken, stock cubes bay leaves and 1.5 litres boiling water. Bring to the boil. Reduce the heat to low. Simmer, covered, skimming off any scum that rises to the surface, for 30 minutes or until the chicken and vegetables are cooked. Discard the bay leaves.
Remove the chicken to a chopping board and cool slightly, finely shred, then return to the soup with the macaroni. Cook for 8 minutes or until tender. Stir in the pesto. Season and serve.
Adapted from Eat In Magazine
Adapted from Eat In Magazine
Farmersgirl Kitchen https://www.farmersgirlkitchen.co.uk/
The Pesto, Chicken Macaroni soup was really filling and had a lovely flavour, it was ideal to take to work for lunch and is hearty enough to make an excellent main meal with lots of crusty bread.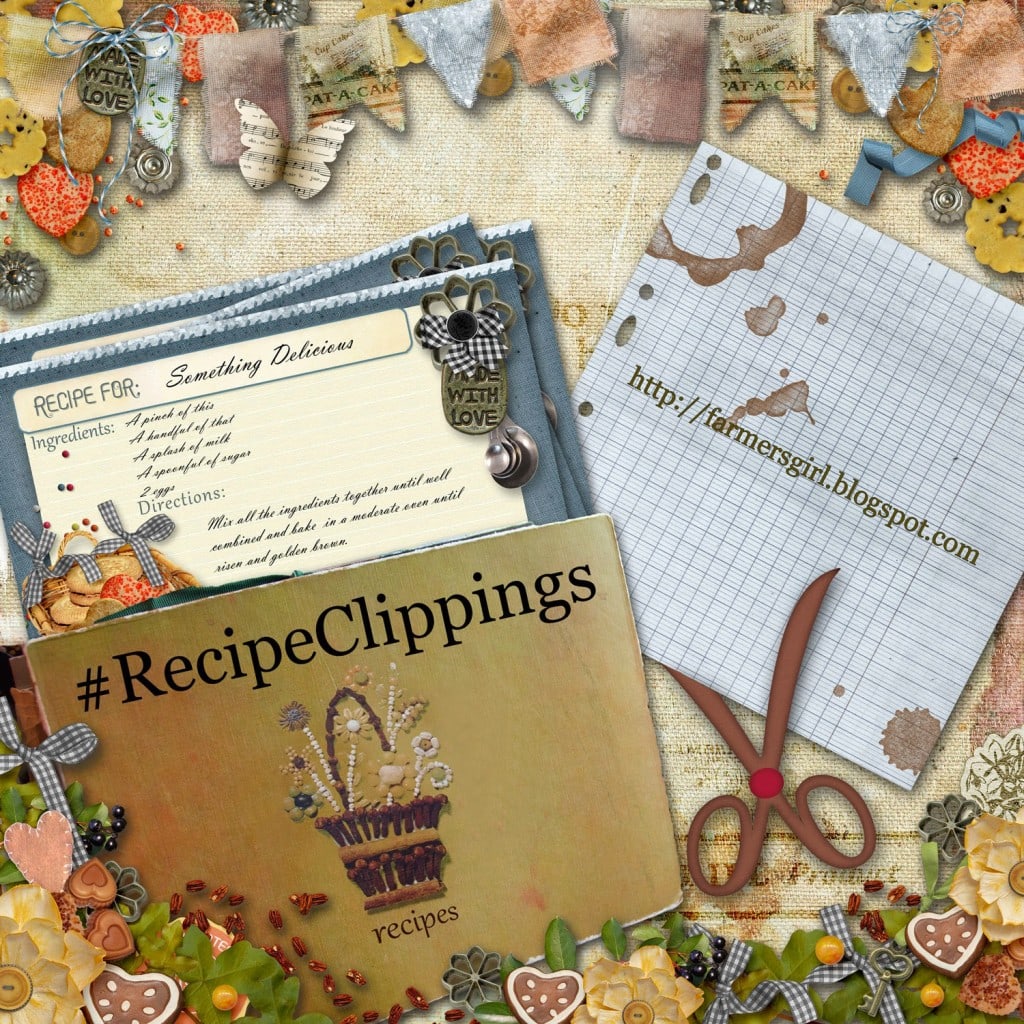 #Recipe Clippings