Do you find it difficult to decide what to cook? And sometimes when you find a recipe you want to make, are you thwarted by not having all of the ingredients? If the answer is yes, then you might want to order a Gousto box, especially as I have a special discount for your first order (see bottom of post). Here is how it works:
You choose the recipes from the website
Gousto does the shopping
Gousto measure everything
Gousto deliver for free
You cook and enjoy
Since the last time I reviewed a Gousto Box in 2012 they've made their boxes even better. Prices have been lowered by 17%, so meals now only cost £4.00 – £5.80 including delivery (three meals £34.99). That's on average 16% better than most supermarkets according to Moneysupermarket.com
The boxes still deliver the same great quality, using high quality animal welfare meat from British farms and Soil Association certified organic vegetables. Gousto also have a new website so you can easily make your menu choices on your mobile phone, you can also rate the recipes more easily.
There are two new chefs at Gousto, Remi and Alice, who are creating amazing new recipes every week. Have a look at the menu, there are 10 new recipes every week for you to choose from. I had three recipes, each for two people, in my box and every single one of them was super delicious and I learned a few tricks that I will use in future cooking.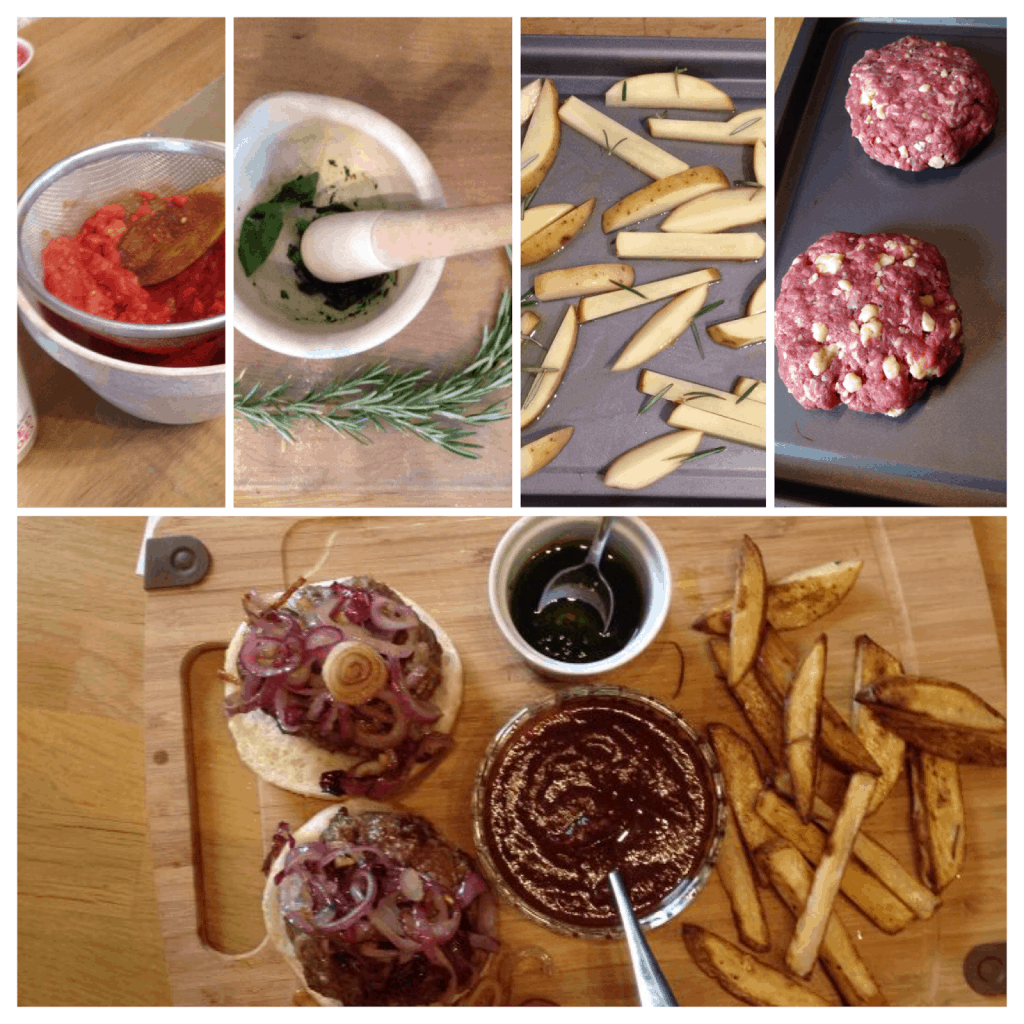 Posh Burger and Chips with Homemade Ketchup: Rosemary-rubbed chunky chips, shards of melted cheddar and a trio of delicious handmade condiments make this burger something really special. This was a straightforward recipe to make even though there were lots of different components. Including chunks of cheese in the burgers works really well, you don't really taste cheese, it just adds a lovely creaminess to the meat. The star of the show was the homemade ketchup which I will definitely be making again.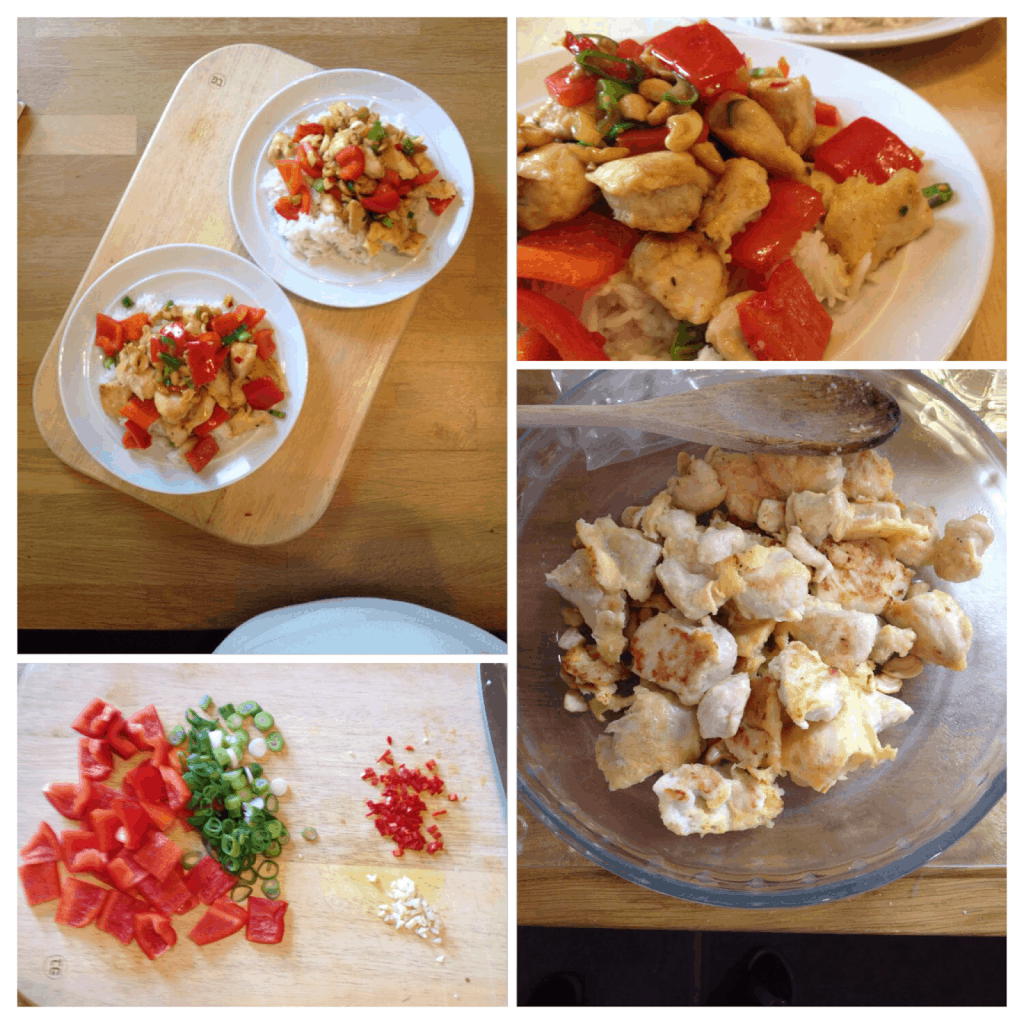 Crunchy Chicken Cashew Stir-Fry with Basmati Rice: This recipe uses the velveting technique. Velveting is cooking meat in egg for an extra moist finish. It sounds challenging, but it's surprisingly simple and makes this chicken stir-fry extra special. Cashew nuts make a delicious addition to a stir-fry and they are also rich in essential minerals like magnesium, iron and zinc.
The stir-fry chicken was really simple to make and made two generous portions, I reckon you could serve it to three people without any complaints. The velveting made for the most tender chicken I've ever stir-fried and I will certainly do that again.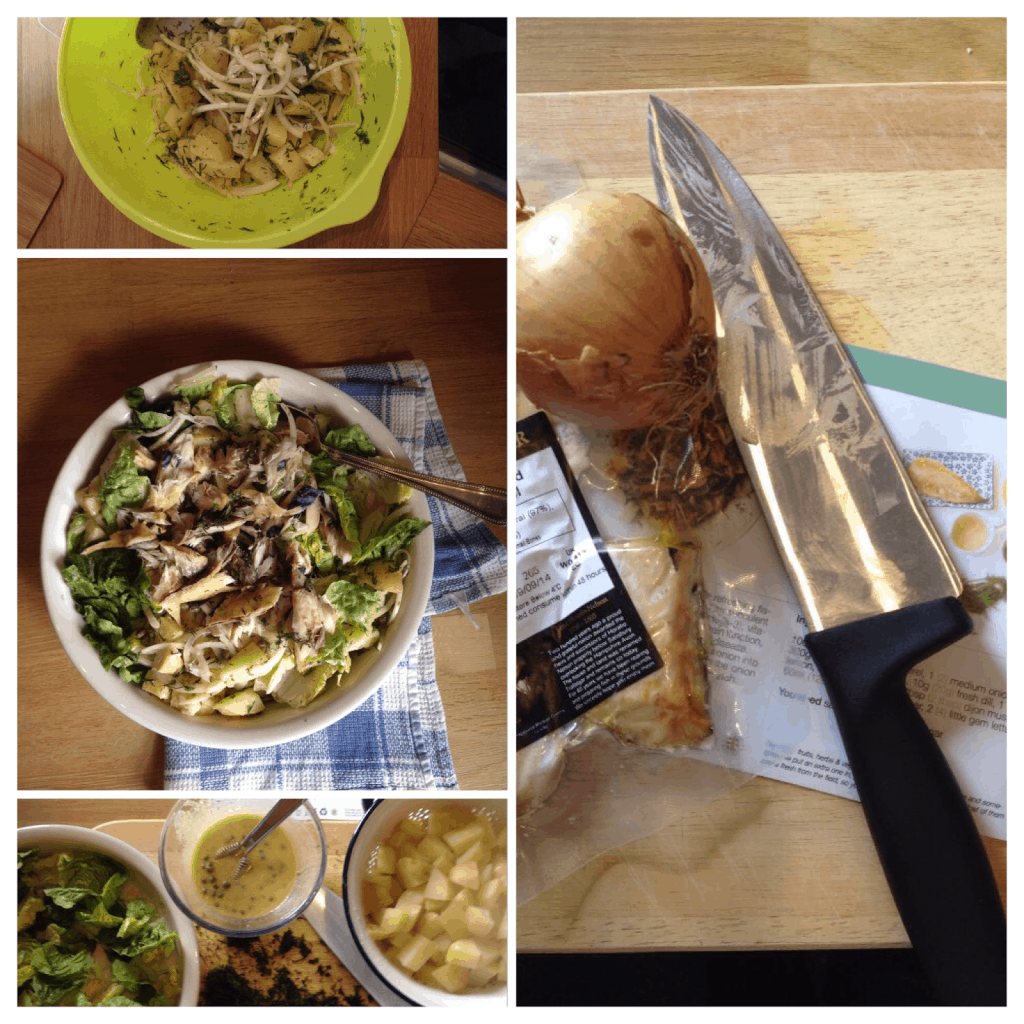 Summer Mackerel with Warm Gem Salad: The use of lemon in this dish helps to give the recipe a real zing and brings out the flavour of the mackerel.
The quality of the mackerel was excellent and the flavour combinations were reminiscent of Scandinavian food. The onions are immersed in vinegar which reduces the pungency of it's raw flavour, another thing I hadn't tried before.
If you would like to try a Gousto Box you can get £25 off your first box by using the code FARMERSGIRL which works out at approx £9.99 for three gourmet meals for two.
I received a Gousto box to review, I was not paid for this review and all opinons are my own.