In my quest for thin-dom, or at least thinner-dom, I have been cooking with minimum fat and maximum vegetables. No need to lose out on taste or to feel hungry!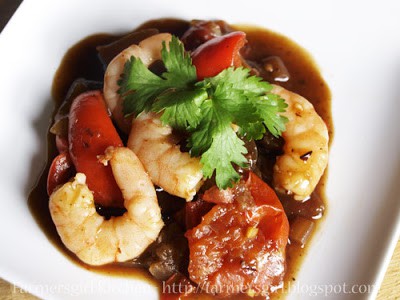 This recipe was inspired by a Rosemary Conley recipe, but I have changed some of the ingredients and used more of a casserole technique rather than stir fry. So pretty much all that is left is the name and even then I have used prawns which were not in the original! If you don't eat fish or meat, this would still be good without, just add a few more vegetables, perhaps courgettes or deseeded cucumber.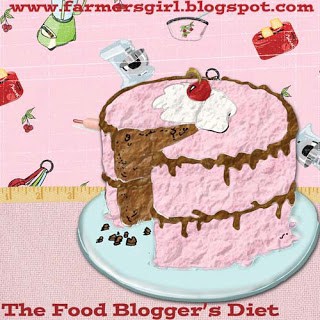 Prawns in Black Bean Sauce
1 onion, chopped
2 garlic cloves, crushed
200g raw tiger prawns
3 small aubergines
1 red pepper, deseeded and chopped into large pieces
2cm piece of fresh ginger, peeled and finely chopped
1 tbsp soy sauce
Jar of blackbean sauce
2 tomatoes, chopped
seasoning to taste
1. Gently saute the onion and garlic in a tsp of oil until soft. Add the diced aubergine and cook for about 5 minutes.
2. Add the remaining ingredients and cook slowly for about 30 minutes until the aubergine is cooked and soft.
3. Add the raw prawns and cook for a few minutes until they turn pink.
4. Serve with rice or noodles.