Sicilian Pasta alla Norma is a quick and easy recipe for a satisfying meal from 20 Minute Italian, a new cookbook by Andrea Sorandinis.
I know Andrea Sorandinis through her recipe blog, The Petite Cook. The recipes are beautifully presented in a clear and easy to follow style. Andrea's new cookbook, 20 Minute Italian, follows the same style and is focused on flavour and simplicity and this is just how I like my recipes
About the Author
Italian born Andrea Soranidis is the founder, photographer and recipe developer behind The Petite Cook. Her recipes have been featured in magazines and websites such as Elle, The Guardian, Parad and, Country Living.
The 20 Minute Italian Recipes Review
20-Minute Italian features 75 recipes, here are the chapters and some of my favourite recipes:
Quick & Easy Antipasti for all occasions
Fresh Herb Frittata Sandwich Bites
Creamy Potato & Saffron Soup
Cherry Tomatoes Stuffed with Herbs & ricotta
Flashy pasta & Risotto Dishes to make on repeat
Sicilian Pasta alla Norma (recipe below)
Bucatini in Creamy Pea & Shrimp Sauce
Shitake Mushroom, Pumpkin & Rosemary Risotto
Perfect Meat & Poultry dishes in no time
Chicken Prosciutto Saltimbocca (photograph above)
Fast & Luscious Marinated Beef Skewers
Easy Awesome Beer Turkey Meatballs
Exciting Fish & Seafood Mains in a blink
Crispy Lemon Cod Fish Balls
One Tray Prosciutto Wrapped Cod Fillets with Tomatoes
Grilled Squid with Salmoriglio Dressing
Pasta & Grains in less than 20 minutes
Dad's Super-Fast Pasta & Fagioli
10-minute Seafood Couscous to feed a crowd
Chickpea Crespelle (Chickpea Pancakes)
Speedy Nutritious Salads
Vibrant Mint & Zucchini Farro Salad
Sicilian Orange & Fennel Salad
Fig, Prosciutto & Burrata Salad
Effortless Everyday Sides
Leftover-Spaghetti Frittata
Sautéed Purple Potatoes & Romanesco Broccoli
Super-Fast Stir Fried Aromatic Fennel
Who is it for?
20 Minute Italian is subtitled: Your Traditional Favorites, Faster, Easier and with a Modern Twist. So if you love Italian food but don't have much time to spend in the kitchen these home-cooked Italian favourites are for you.!
Pros
Andrea has taken all the photographs for 20 Minute Italian herself and they are quite stunning. There is a photograph for every recipe. This is always a big plus for me because I like to see what I am aiming for.
The recipes are clearly laid out with an introduction, useful tips and some recipes have optional add ons too. There are many vegetarian recipes, some vegan and gluten-free recipes, these are clearly marked just under the recipe title.
Cons
I confess that I love Italian food and I honestly couldn't find anything I didn't like about 20 minute Italian. The book even opens flat which is ideal when cooking.
The Verdict
I'm very impressed by the varied recipes in 20 Minute Italian. I like that the traditional recipes like gnocchi, saltimbocca, and risotto are included. because these are the heart of Italian cooking
I have also bookmarked many of the less known and modern twist recipes like Nourishing Farro, Chickpea and Grilled Vegetables; and Sauteed Tuscan kale with Pumpkin and Cannellini Beans.
There are so many recipes to try and I love how hearty and healthy they are without being boring
20-MINUTE ITALIAN by Andrea Sorandinis, Page Street Publishing Co.
Published 1st October 2019
More Easy Pasta Recipes at Farmersgirl Kitchen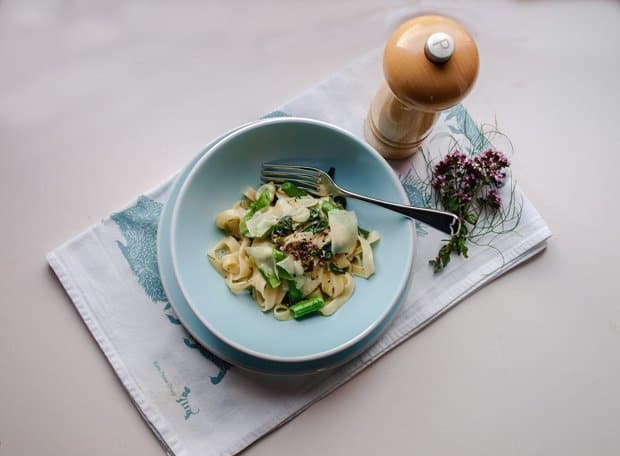 Creamy Pasta with Summer Vegetables is the perfect way to use the fresh peas and beans from your garden or market.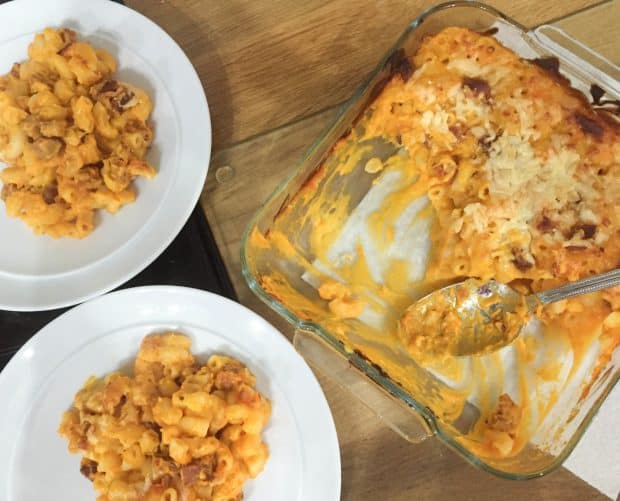 Chorizo Butternut Mac and Cheese is total comfort food and a fabulous way of including extra vegetables in your meal.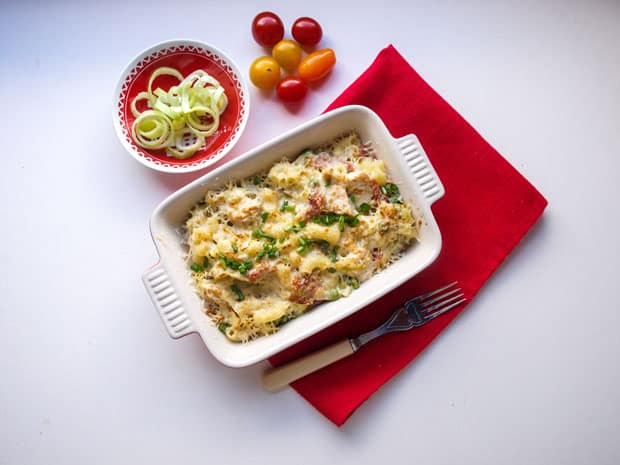 Leftover Turkey and Leek Pasta Bake is the ideal way to use up leftovers from Thanksgiving or Christmas. There is no sauce to make and you can add any leftovers to this versatile bake.
Sicilian Pasta alla Norma

PIN FOR LATER
Let's Connect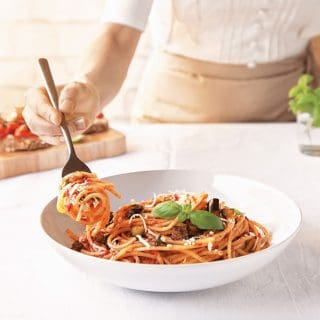 Sicilian Pasta alla Norma
This is the queen of all Sicilian recipes, beloved by grown-ups and kids alike. According to the legend, this pasta recipe was SO good, it deserved to be named for the opera Norma by the great Italian compositor Vincenzo Bellini. Tomatoes, eggplant, basil and ricotta salata—which translates to "salty aged ricotta," normally available online or at any Italian deli or large stores—are the few simple and inexpensive ingredients you need to make the classic Norma. It's a super easy and satisfying meal, perfect for busy weekdays or to please a large and hungry crowd.
Ingredients
1

large eggplant

1

cup

+ 1 tbsp (240 ml + 15 mextra-virgin olive oil

divided

5

whole canned plum tomatoes

1

clove

garlic

1

⁄2 cup (120 mwarm water

4

basil leaves

divided

A pinch of brown sugar

Sea salt and freshly cracked black pepper

12

oz

(350 spaghetti or short pasta

such as penne

3

tbsp

(45 grated ricotta salata cheese
Instructions
Bring a large pot of water to a boil.

Finely cube the eggplant, and pat the cubes dry with paper towels.

Heat 1 cup (240 mof extra-virgin olive oil in a large pan over medium heat. Add the eggplant in a single layer, and fry it until it's crispy and golden on both sides, about 4 minutes in total. Remove the eggplant with a slotted spoon and arrange the cubes in a single layer on a dish covered with paper towels. Dab the cubes with a paper towel to absorb the excess oil.

Slice the tomatoes in half, and remove the seeds. Heat a large pan with the remaining 1 tablespoon (15 mof extra-virgin olive oil and the garlic over medium heat. Fold in the tomatoes and stir-fry them for 5 minutes. Stir in the warm water, 2 basil leaves and the pinch of sugar, cover with a lid and cook for 10 to 15 minutes. Discard the garlic, and season the sauce with sea salt and black pepper to taste.

Lightly salt the boiling water, and add the pasta. Cook until al dente, according to package directions, about 8 minutes. Drain the pasta. Add it to the pan with the tomato sauce, followed by the fried eggplant cubes and the remaining basil leaves.

Stir all the ingredients together and sprinkle the ricotta salata all over the pasta. Tip: If you can't find ricotta salata, substitute with classic Parmesan cheese.
Notes
Recipe for Sicilian Pasta all Nonna and photographs reprinted with permission from 20-Minute Italian by Andrea Soranidis Page Street Publishing Co. 2019. Photo credit: Andrea Soranidis
Don't Miss My Latest Recipes
CLICK TO SUBSCRIBE NOW to join my newsletter list & receive a FREE 'How To Adapt Recipes For Your Slow Cooker' printable!
Share by Email
Recpe for Sicilian Pasta all Norma and photographs reprinted with permission from 20-Minute Italian by Andrea Soranidis Page Street Publishing Co. 2019. Photo credit: Andrea Soranidis