We've had a lot of exceptionally good weather in October this year, however there have been some damp days and some chilly mornings, so warming comfort foods from across the globe have been popular entries for the Slow Cooked Challenge Round Up October 2016.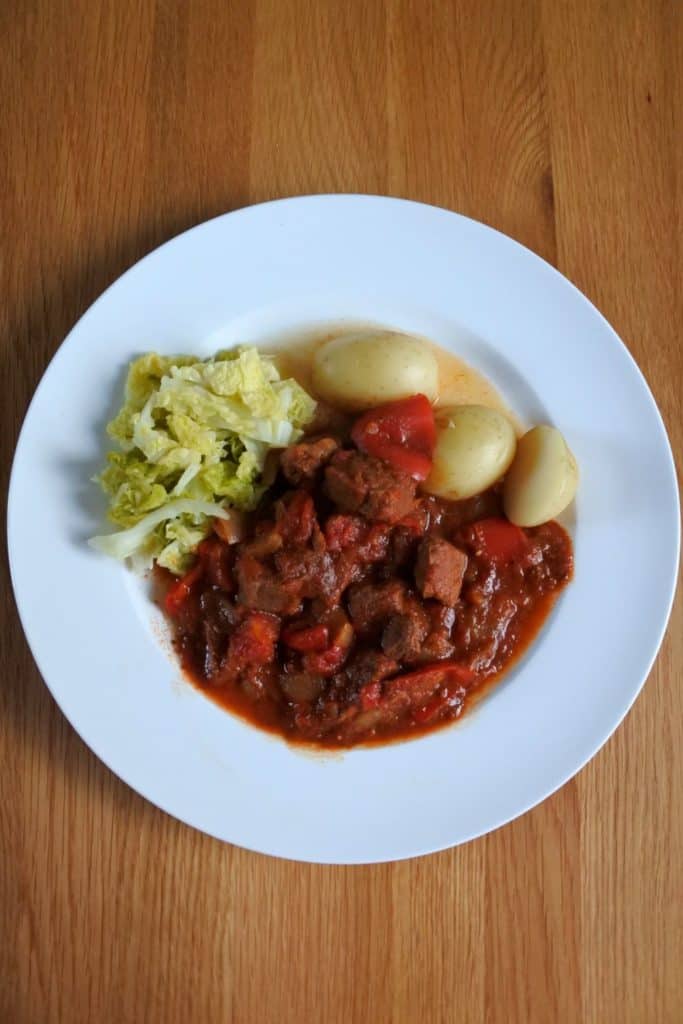 Easy Slow Cooker Goulash is packed with flavour and takes very little time to prepare before the Slow Cooker does the rest. Thanks to Helen at Roast Chicken and a Country Walk for this great recipe.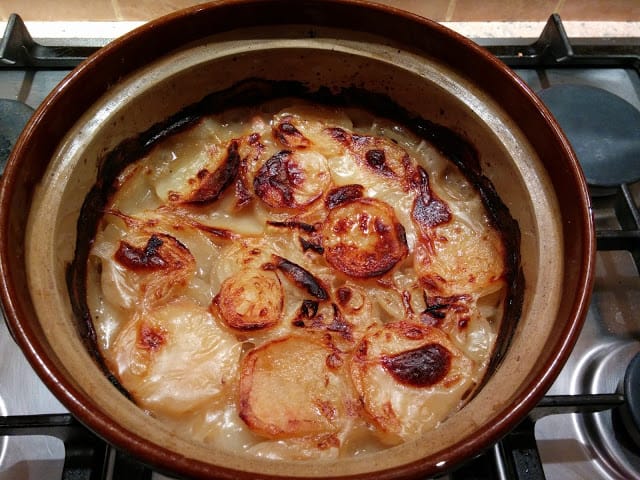 2. Lancashire Lass, Jane of Onions and Paper gives us a classic: Lancashire Hotpot. Jane makes the very good point, that the 'best' Lancashire Hotpot is the one that you love most. If you don't have your own recipe then I can recommend that you try Jane's, it's super simple and, by the looks of it, very good indeed.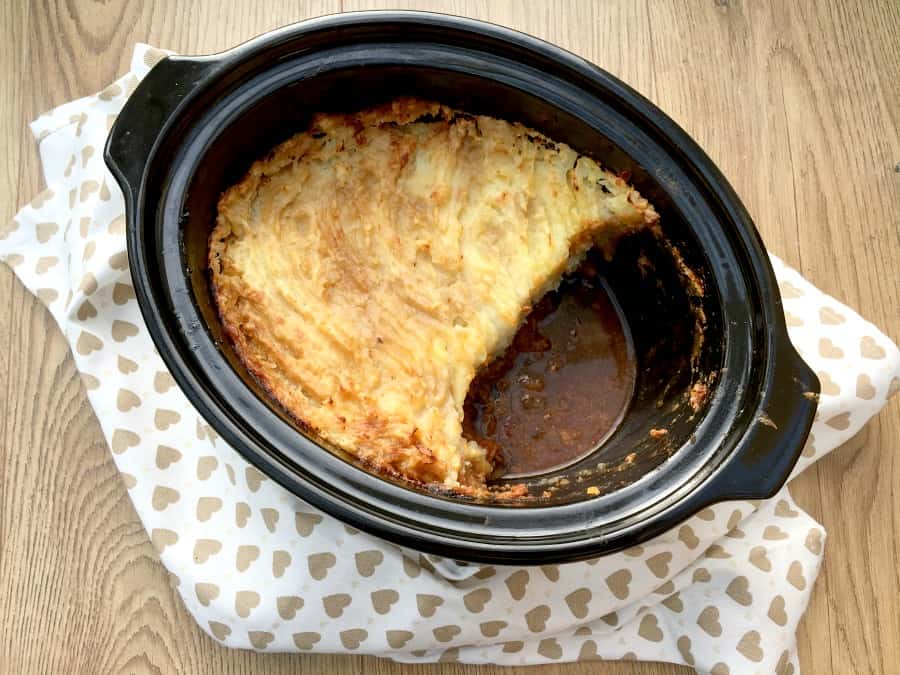 3. Slow Cooked Challenge co-host, Lucy of Baking Queen 74 has created a comfort food classic in her slow cooker. I'm excited to try this recipe for Comforting Slow Cooker Shepherd's Pie, it looks so good.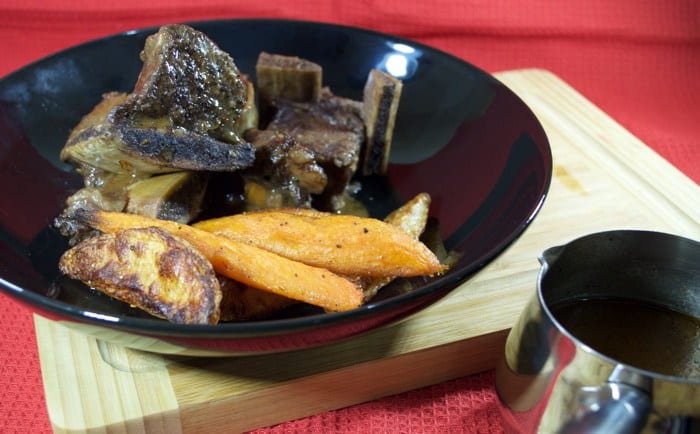 4. Deon of Food Jam has come up with a brilliant Beef Short Ribs recipe slowly cooked in the oven. Beef on the bone is just so delicious and ideal for entertaining.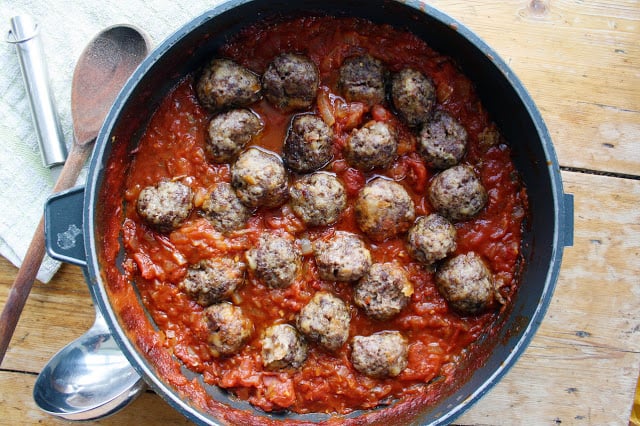 5. Beef and Venison Meatballs with slow cooked chilli tomato sauce is another triumph from Dom at Belleau Kitchen who actually minced his own meat to make these meatballs – very impressive! However, you could quite easily make it with ready minced beef, it's a real crowd pleaser.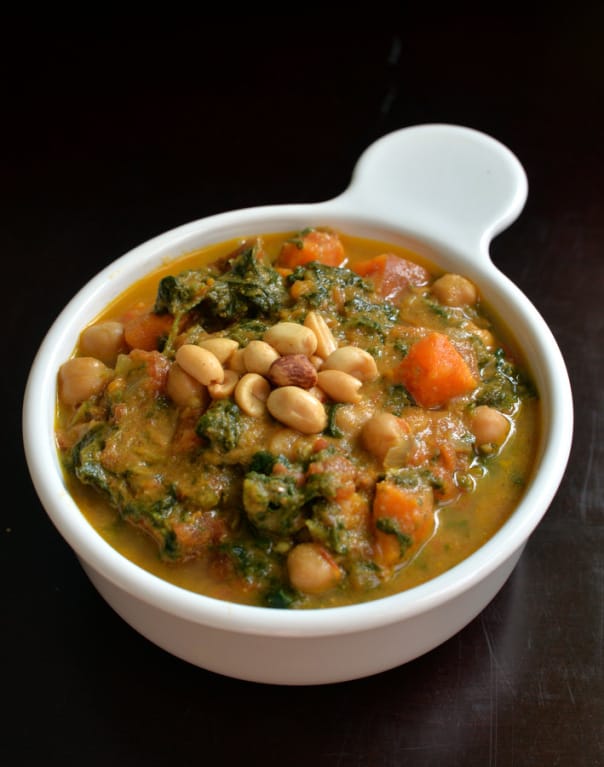 6. An incredible vegetarian option from Janet at The Taste Space, I just love the look of this Slow Cooker Creamy Sweet Potato and Peanut Stew, such great flavours and textures.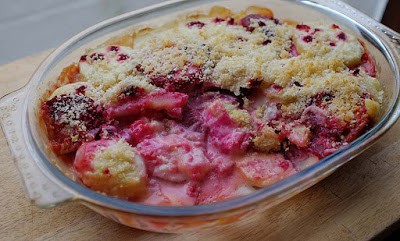 7. Shaheen at Allotment to Kitchen (A2K) brings us a brilliant pop of colour with her Winter Beetroot Potato and Horseradish Gratin, that's a dish that deserves to be on every table this winter.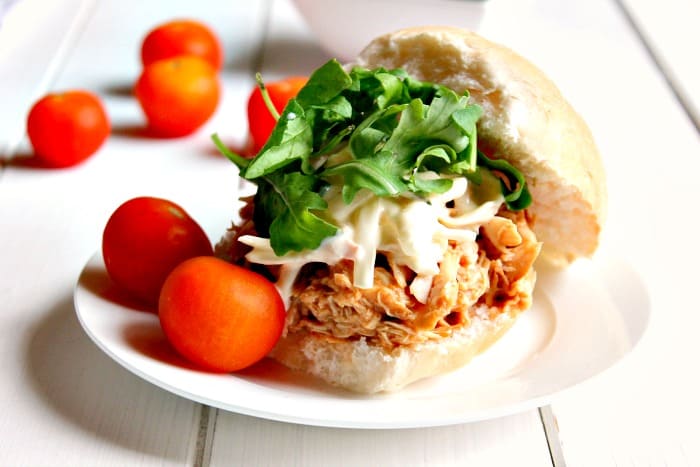 8. Slow Cookers were made for 'pulled' meat cooking. Beth at Jam & Clotted Cream has made this highly tempting Slow Cooker BBQ Pulled Chicken, which just goes to show you don't have to have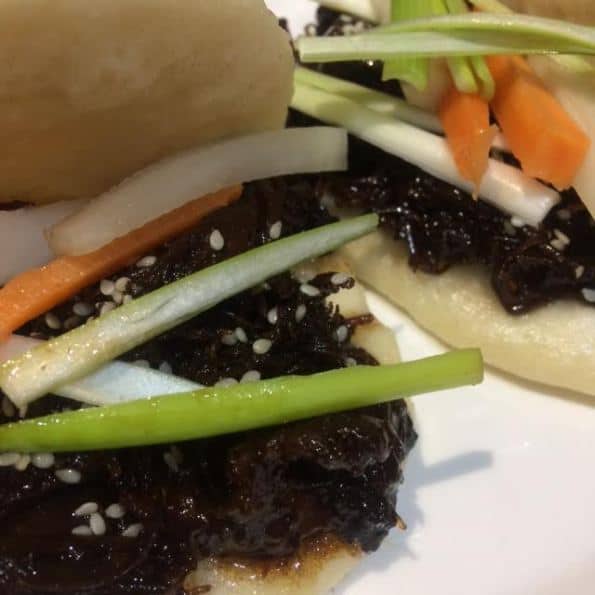 9. I don't think we have ever had beef short ribs entered for the Slow Cooked Challenge before and here we are with a second helping! Becky at Mint Custard is serving up Sticky, Spicy Beef Short Rib Bao Buns. The meat from the slowly cooked beef short ribs is served on steamed bao buns and served with homemade Vietnamese carrot pickle, it sounds absolutely delicious.
Many thanks to everyone for their entries. I've been inspired by all the delicious food and enjoyed sharing it through the Slow Cooked Challenge Round Up. I hope you will return to join us next month when the Slow Cooked Challenge will be hosted by Lucy at Baking Queen 74.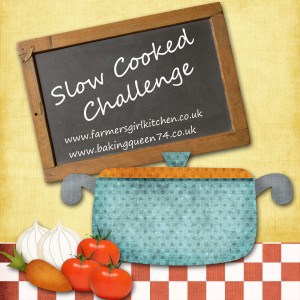 For full details of how to enter the Slow Cooked Challenge and links to previous round ups, then please go to the Slow Cooked Challenge page, here at Farmersgirl Kitchen.