August is a month of plenty and a time when traditionally we preserve the fruits and vegetables from our gardens and markets by making jams, jellies, curds, chutney and relish and even some bottling and canning. The Slow Cooker is ideal for making some preserves and can be used for softening the fruit for those that need a rapid boil on the stove to bring to a set.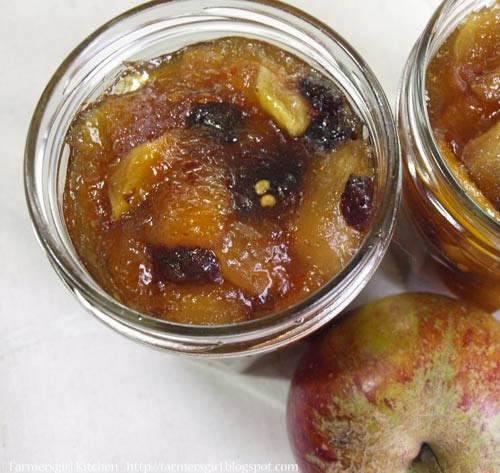 Apple and Apricot Chutney
To celebrate the World Jampionships, which take place in August,with winners announced in September, your challenge this month is to make a preserve in your Slow Cooker, write about it on your blog and link the post to the Linky below.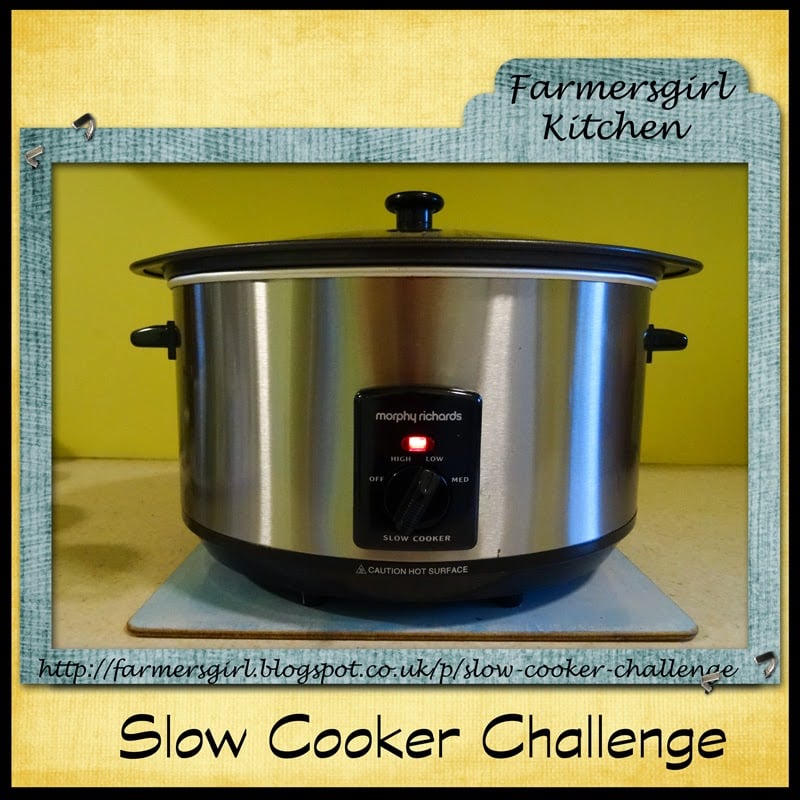 If you would like to take part, then please:
Make your recipe in your Slow Cooker and post a photograph and the recipe, or a link to a recipe, on your blog
Link to Farmersgirl Kitchen
Use the Slow Cooker Challenge logo in your post
If you use twitter, tweet your post with @FarmersgirlCook and #SlowCookerChallenge and I will re-tweet it to my followers AND post your picture on the dedicated Pinterest Board.
Rules:
Please do not publish recipes from cookbooks on your blog without permission, they are copyright.
If you are using recipes from another website, please link to the recipe on the website rather than publishing the recipe.
One entry per blog.
Recipes must be added to the linky by the 28th of each month.