Slow Cooker Sausage and Tomato Casserole is a tasty one pot packed with root vegetables and pork sausages. You can adapt it to include the vegetables you have available, the long slow cooking leaves everything tender and delicious.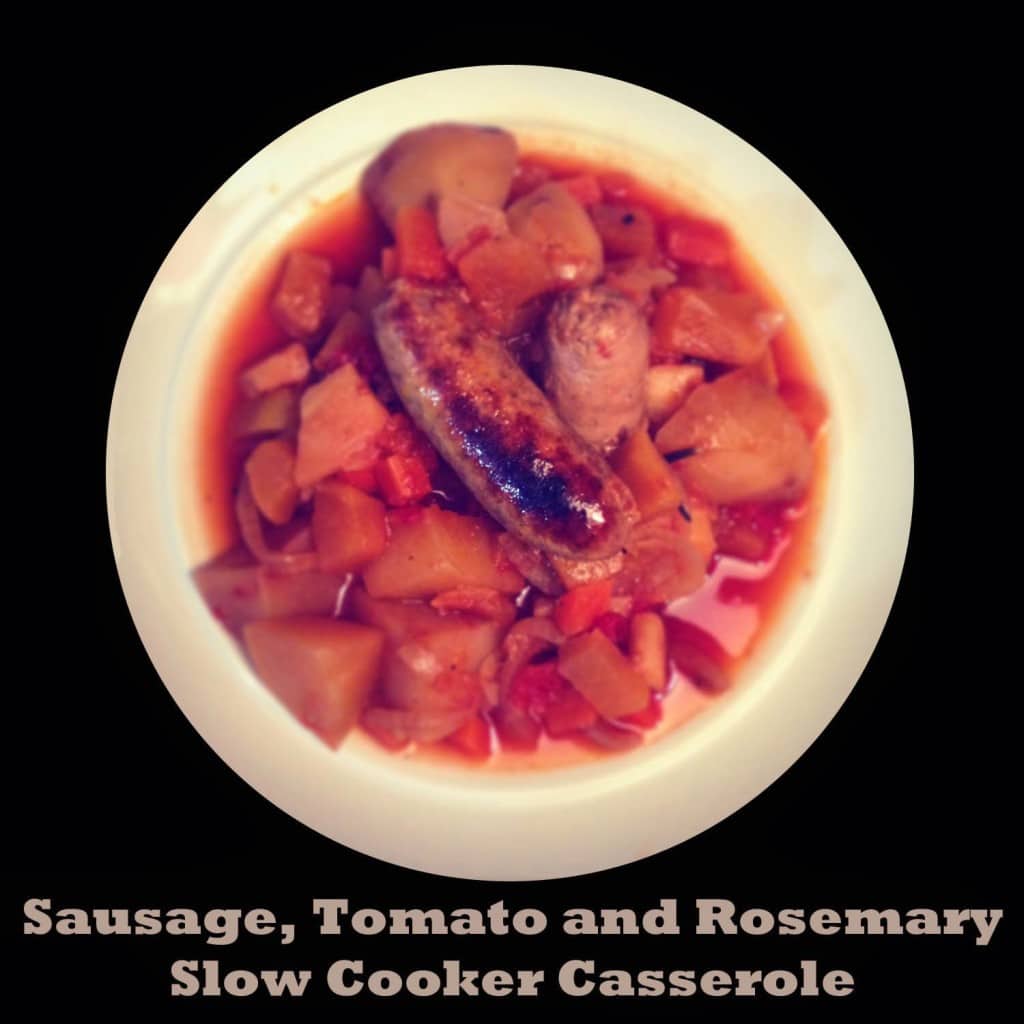 Operation Dry Rot is finally progressing with construction rather than destruction now the order of the day. However, I am still cooking without my stove, so Slow Cooker recipes are featuring heavily. I like them because you can cook everything in one pot and there is less fussing around with the single electric ring and the microwave.
Slow Cooker Sausages and Tomato Casserole is a simple casserole using everyday ingredients which make it tasty, thrifty and convenient.
Slow Cooker Sausage and Tomato Casserole
Serves 3-4
6 pork sausages
1 seasonal root vegetable pack containing 3 carrots, 1 parsnip, 1 small turnip (swede), 1 onion.
2 large potatoes
1 400g can chopped tinned tomatoes
2 sprigs of rosemary
1 stock cube (I used beef)
1 tbsp vegetable oil
salt and freshly ground pepper
1. Heat the oil in a pan and brown the sausages all over (I have a Sear and Stew Slow Cooker so brown mine in the cooking pot on the hob), slice the onion and add to the pan, turn down the heat and cook slowly for about 10 minutes.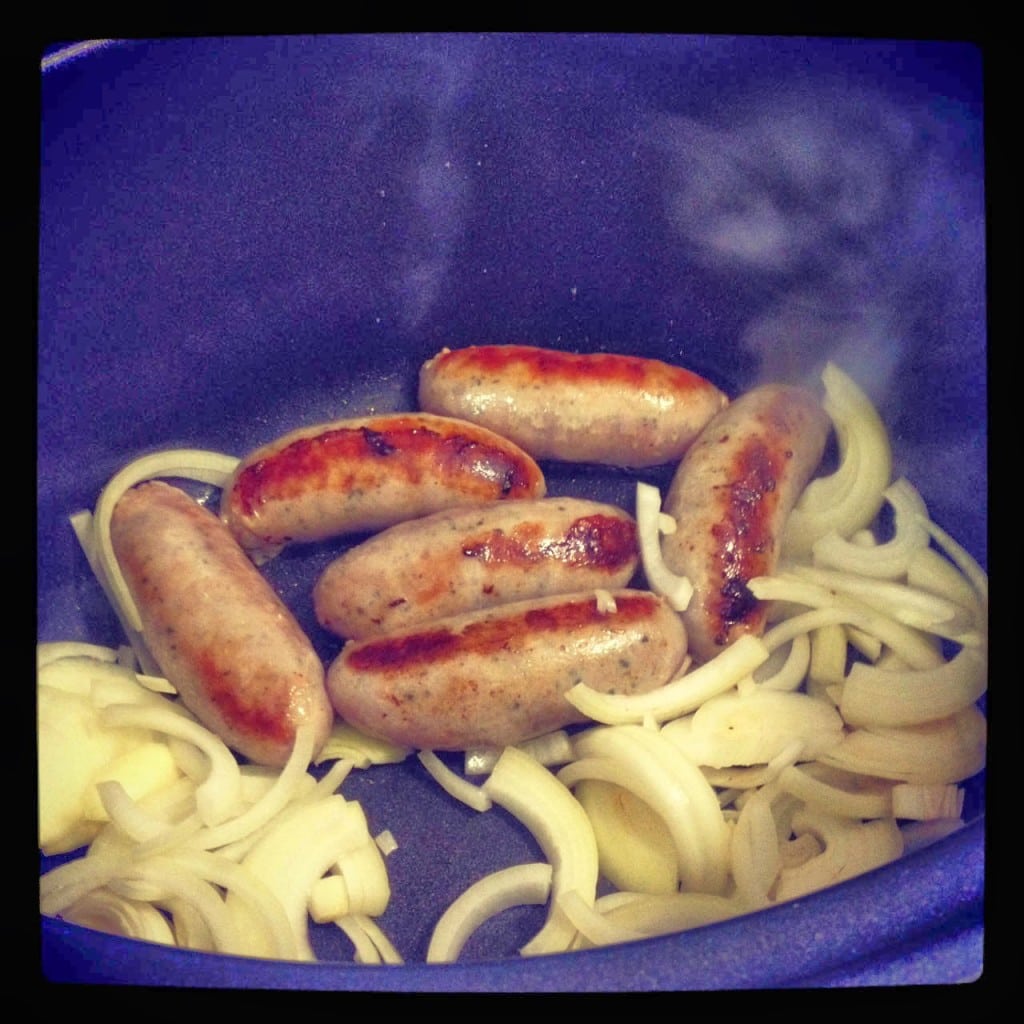 2. While the sausage and onion are sauteing in the pan, peel the other vegetables and chop into small even sized pieces. You can cut the potatoes slightly larger as they will soften more quickly than the carrot and swede.

3. Put all the other ingredients in the slow cooking pot and mix the stock cube with 200ml of boiling water, add this to the pot.

4. Cook for 6-8 hours on Low until all the vegetables are tender. You can serve it with a green vegetable, like broccoli, or simply serve it as it is, which is what we did. It's particularly good with some crusty bread to mop up the juices.
Tip: If you want to make this stretch to feed more, take the sausages out and cut them into pieces. There are loads of vegetables so you could probably make this dish feed six.


As this recipe used inexpensive recipes, I will be adding it to
Credit Crunch Munch
which is run jointly by Camilla at
Fab Food 4 All
and Helen at
Fuss Free Flavours

Bloggers Around the World has landed in GB and this sort of sausages are very much a British tradition, so I'm sharing this recipe at Chris's site Cooking Around the World.