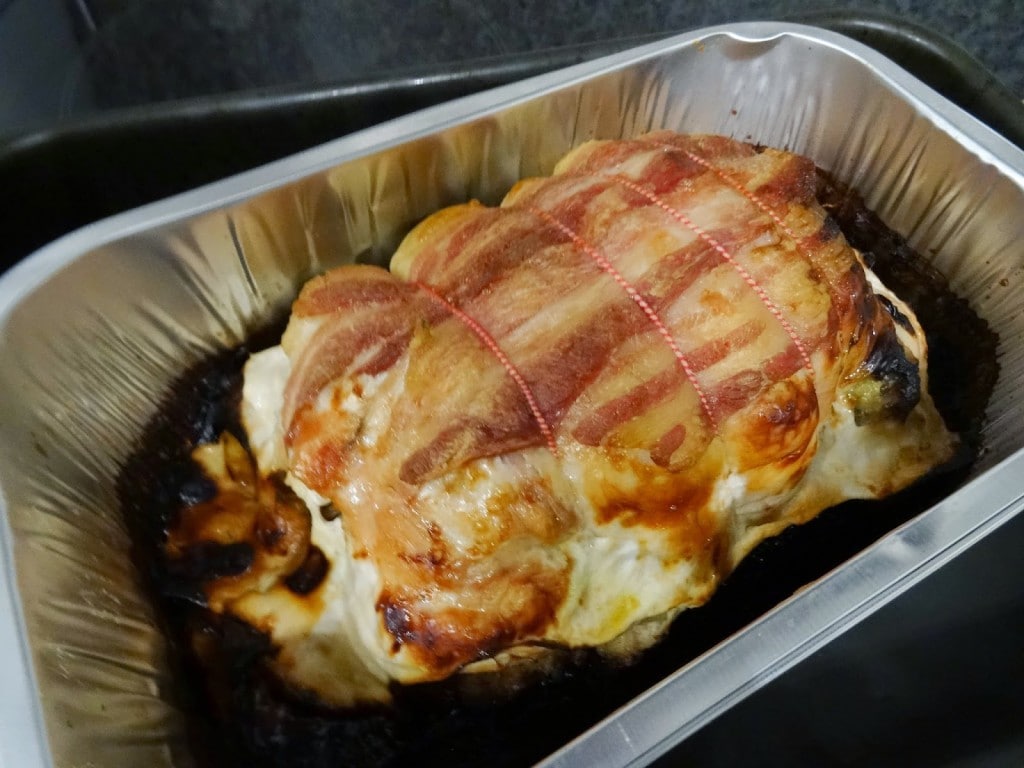 Hand Prepared 5 Bird Roast
Christmas dinner is a meal that shouldn't leave you stressed out and sweating in the kitchen it should be tasty but easy. When Aldi asked me to try out their Specially Selected range I was looking particularly for something special for Christmas dinner. I don't visit Aldi too often as it is a bit out of my way so was delighted to see just how many interesting products they had in the Specially Selected range and, of course, they were all at good prices.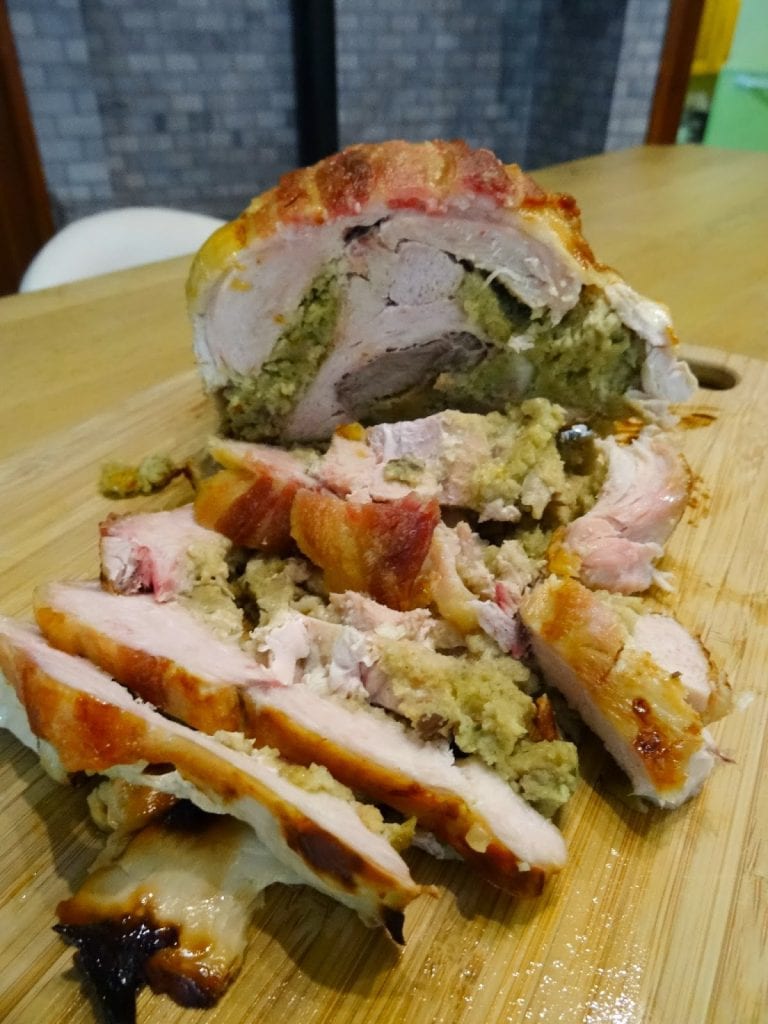 I cooked the Specially Selected Hand Prepared Five Bird Roast. When I read the instructions I couldn't believe that you can cook it from frozen! What a bonus and perfect for anyone who needs to make an extra meal over the holidays, you can cook this bird from frozen in 2 1/2 hours in an electric fan oven and 3 hours in a gas oven or non-fan electric oven. You can see for yourself the different layers of poultry. The Five Bird Roast contains turkey, duck, goose, pheasant and chicken, it also has a really delicious Pork, Clementine and Cranberry Stuffing.
The Five Bird Roast is listed as feeding 6-8 people but we managed to get four meals for three people from it, admittedly we are not big eaters but it would certainly feed more than 6 people. It's also good cold and the layers hold together better when it's cold. After trying the Five Bird Roast, I hot footed it back to Aldi to buy another one to put in the freezer ready for my Christmas dinner.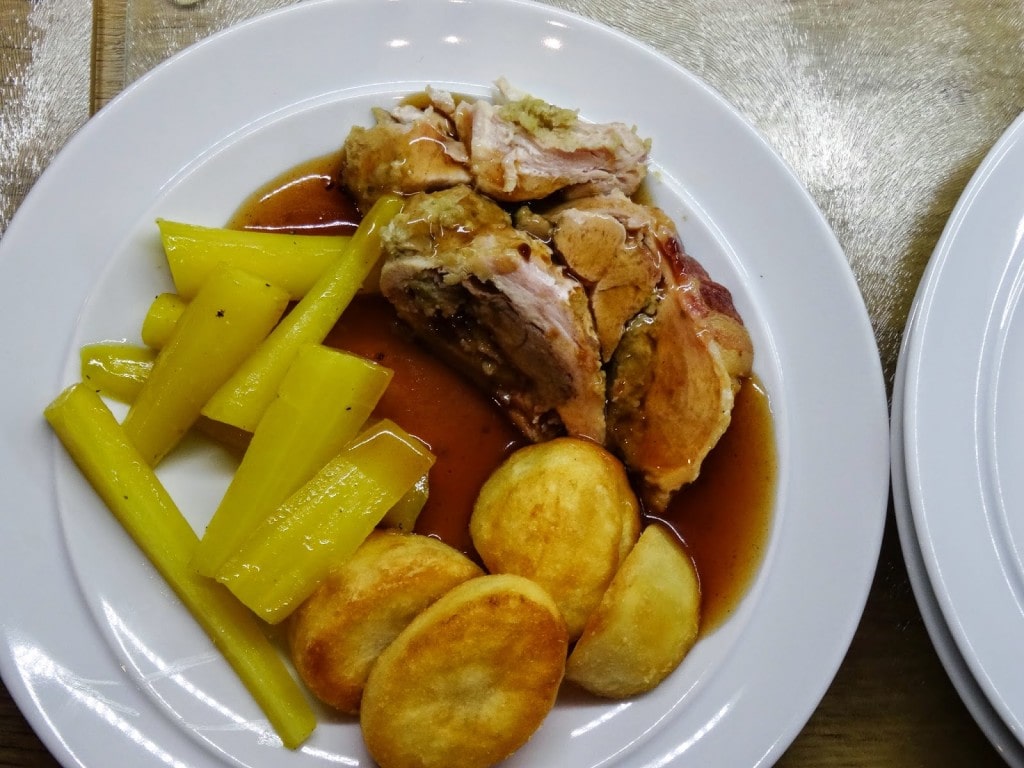 I served the Five Bird Roast with Specially Selected Goose Fat Potatoes and Specially Selected Heritage Carrots (not frozen).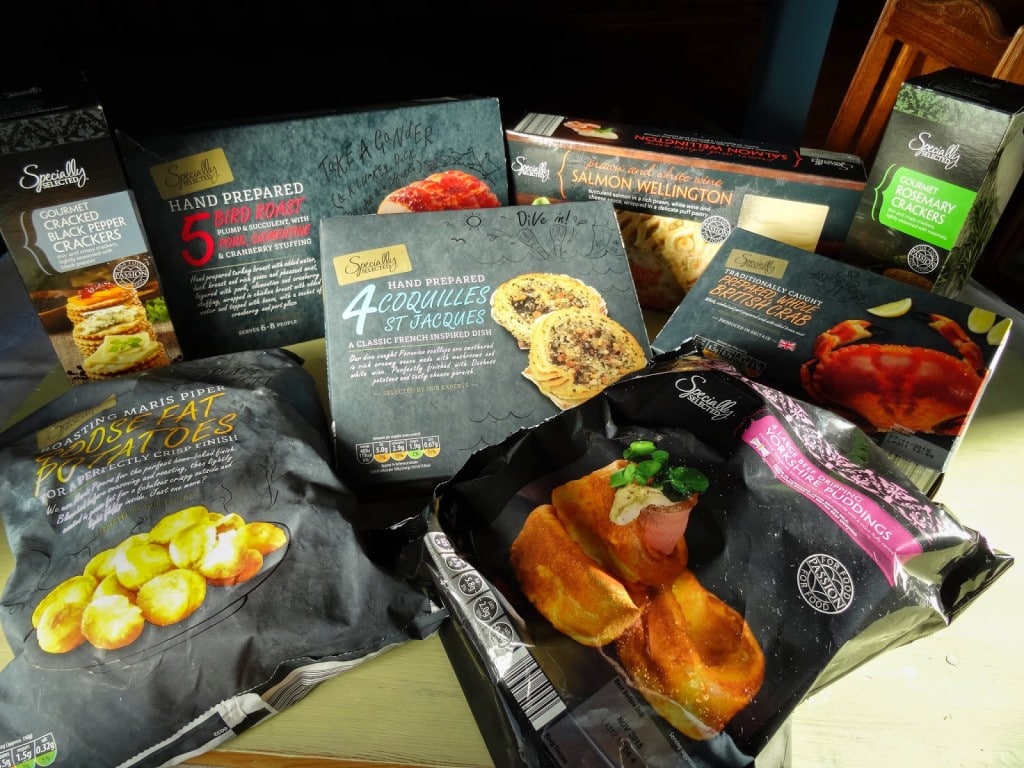 And now for the prices:
Specially Selected Five Bird Roast £9.99
Specially Selected Goose Fat Potatoes £1.29
Specially Selected Heritage Carrots £0.99
Specially Selected Salmon Wellington £3.99
Specially Selected Whole Cooked Crab £3.99
Specially Selected Coquille St Jacques £3.99
Specially Selected Yorkshire Pudding £0.99
Specially Selected Gourmet Crackers £0.99
There is also a range of Specially Selected Desserts including Specially Selected Dessert Shots, macarons and mini cheesecakes as well as the traditional Christmas Pudding and mince pies.