St Andrew's Day is a day of celebration for Scots, both in Scotland and for those who live elsewhere. Last year I wrote about St Andrew and how he became the patron saint of Scotland , this year I'm concentrating on the food, because all celebrations generally involve food!
So for the November Slow Cooked Challenge I'd like you to make a dish that would be suitable for St Andrew's Day. It can be a traditional Scottish dish like Cock-a-Leekie Soup, porridge or stovies, it could use Scottish ingredients such as Scotch Beef or Scotch Lamb. It could even be a Dundee Cake or a bread like a Selkirk Bannock.
OR you could simply make a dish that is delicious to eat and would be suitable to serve on the 30th of November, something warming is probably in order.
As a bit of a bonus, and only loosely connected to Scotland, I was delighted to receive a review copy of Slow Cooked by Miss South of North South Food blog from Ebury Press and to offer a copy to one lucky reader (scroll down for Rafflecopter) Miss South does acknowledge the Scottish side of her family and the cooking of Northern Ireland, where she was brought up, has a lot in common with Scotland.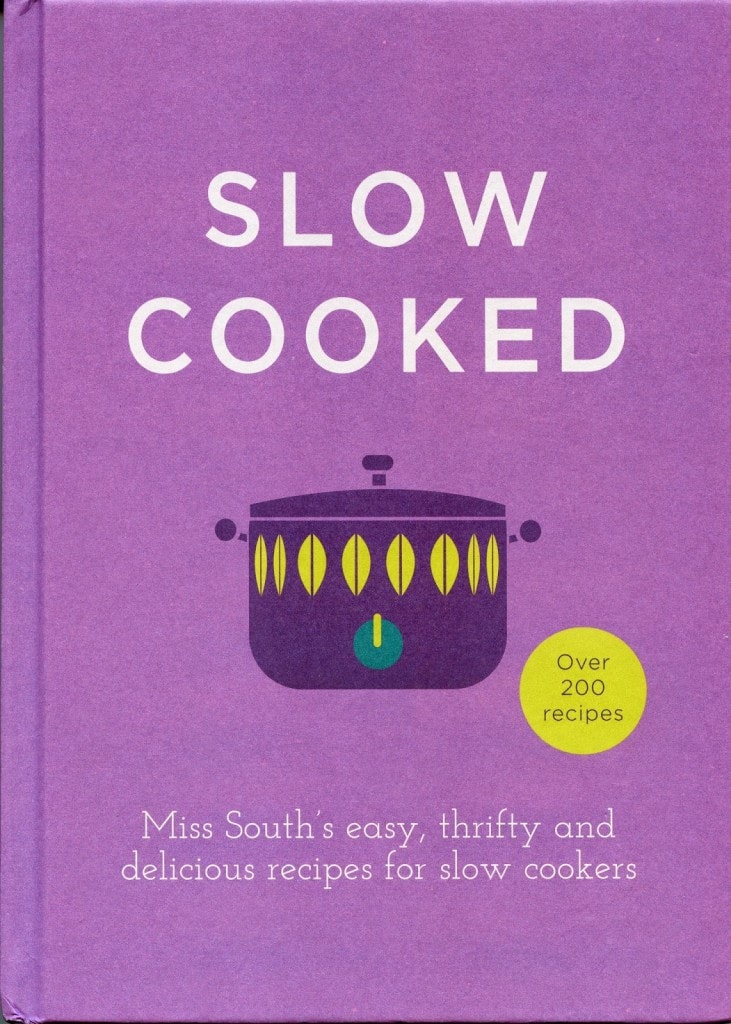 Slow Cooked is the first book from Miss South, one half of the popular North South Blog. In this book Miss South is on a mission to reinvent one of her favourite kitchen appliances, her beloved slow-cooker.
I can thoroughly recommend this book, those of you who are regular readers of my cook book reviews will know that I love to look at the pictures. Well the pictures in this book are all at the front rather than beside the recipes and normally I would find that off putting. However, the recipes are SO GOOD that even without a picture beside each one, I was totally absorbed and couldn't wait to cook.
The Introduction will tell you everything you need to know about good slow cooking and how to cook frugally in your slow cooker.
Then it's straight into the recipes the Meat chapter includes everything from traditional Scouse to Oxtail with Dark Chocolate and Guinness, Soy Braised Pigs Cheeks and Moroccan Lamb Breast.
Poultry dishes such as Confit Duck, Jerk Chicken and Chicken Liver Pate are there as well as how to roast a chicken in your slow cooker.
The Fish and Seafood dishes include Stuffed Salmon and Soused Mackerel
Pulses and Grains are brilliant in the slow cooker and the Chilli with Dark Chocolate sounds as incredible as the long list of ingredients, however it was Chorizo Butter Beans that caught my eye, a few simple ingredients, no soaking of the beans and throw it all in and leave it. You have got to try this, it's incredibly good.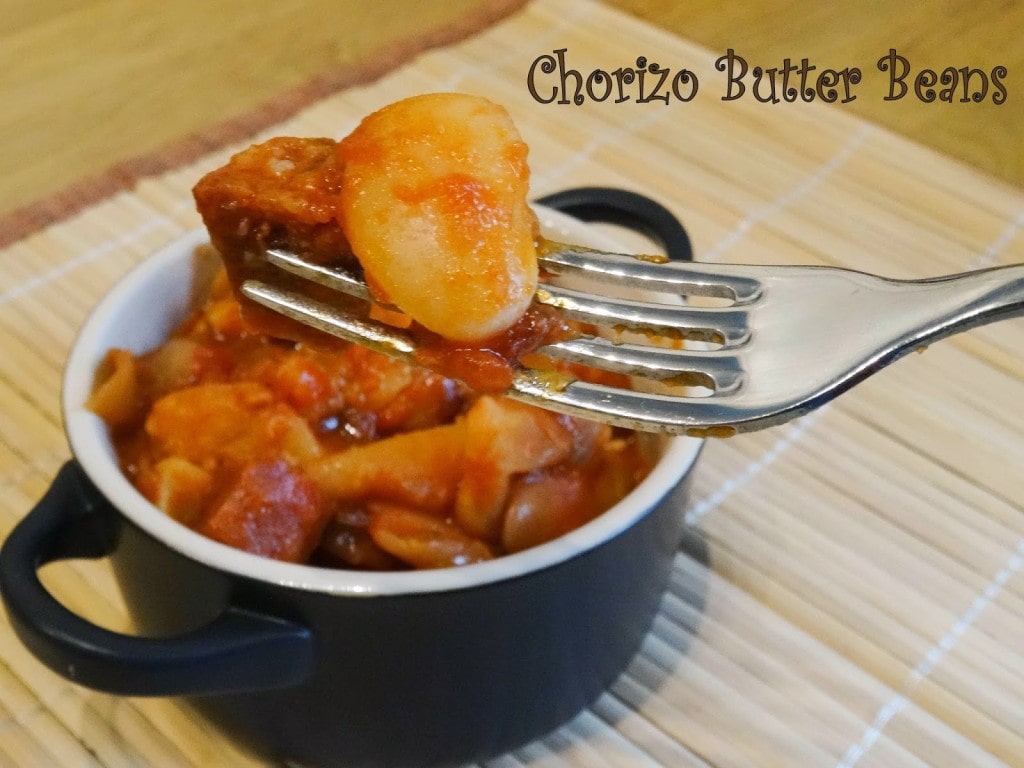 Chorizo Butter Benas -one of the best recipes I've ever made in my slow cooker
In Vegetables the recipes feature those vegetables that really appreciate a long slow cooking time, like Braised Red Cabbage, Caramelised Onions and the glorious sounding Potato and Olive Stew with Preserved Lemons.
Soups range from Scotch Broth (ideal for St Andrew's Day) to Ghanaian Peanut Soup.
There's a whole chapter on Curry. meat based like Beef Rendang and vegetarian like Sweet Potato, Spinach and Paneer Curry.
Preserves and Pantry Staples is full of recipes for chutney, relish, sauce and sweet curds and butters.
Cakes and Breads made me drool, who wouldn't at Dulce de Leche Coffee Cake and Chocolate Hazelnut Fudge, as well as some good bread recipes.
Puddings and Steamed Puddings make up the final chapter and Spiced Roast Plums, Creme Brulee and Chai Bread and Butter Pudding all sounded so delicious.
The recipes are well laid out each chapter and each recipe has an introductory paragraph with additional helpful hints and sometimes a story which reveals a little about Miss South, which is where I found out about her Scottish connections.
Slow Cooked by Miss South will be published on 6th November by Ebury Press RRP £14.99
Follow northsouthfood on Twitter for more info, debate and recipe testing anecdotes
@northsouthfood www.northsouthfood.com
The Happy Foodie has a post with links to all the Slow Cooked reviews and published recipes. There's also a little bit about each blogger and why they love Slow Cooking, check it out.


How to enter the Slow Cooked Challenge
Make your recipe in your Slow Cooker or other slow cooking method and post a photograph and the recipe, or a link to a recipe, on your blog
Link to Farmersgirl Kitchen
Use the Slow Cooked Challenge logo in your post
If you use twitter, tweet your post with @FarmersgirlCook and #SlowCookedChallenge and I will re-tweet it to my followers AND post your picture on the dedicated Pinterest Board.
Rules:
Please do not publish recipes from cookbooks on your blog without permission, they are copyright.
If you are using recipes from another website, please link to the recipe on the website rather than publishing the recipe.
One entry per blog.
Recipes must be added to the linky by the 28th of each month.
Follow the Rafflecopter instructions to enter the giveaway for
Slow Cooked by Miss South