Microwave Steamed Sea Bass with Chinese Vegetables is a recipe created from necessity, usually, I only defrost and heat up food in the microwave, I don't really use it for real cooking. However, in case you haven't visited for a while, you may not know that I don't have a proper kitchen at the moment. We have dry rot in our house and my kitchen has been stripped right back to the bare walls and I'm cooking in my utility room with my slow cooker, a single electric ring and the microwave (see pictures at the end of the post). I'm pretty pleased with how I've managed so far. I had frozen some chilli, bolognese sauce and some chorizo burgers but I've also made
two slow cooker casseroles, omelette, and pancakes.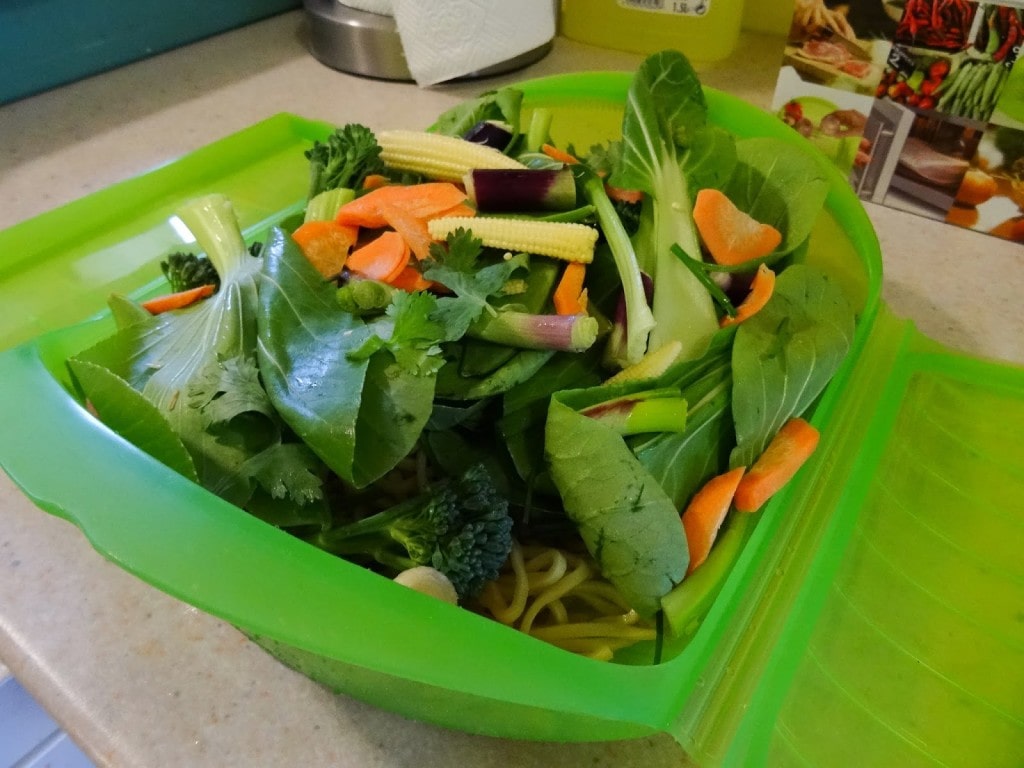 I was particularly pleased when I was offered the chance for a product review for Lekue, a Spanish company who make high-quality silicone cook and bakeware. I chose to review the Steam Case with tray 3-4 persons, this is perfect for cooking in the microwave.
The Lekue Steam Case with Tray allows healthy steam cooking which maintains nutrients. The removable interior tray guarantees the liquids accumulated during cooking or defrosting will drain away from the food. Cooking can be done with or without the tray depending on the desired results. One of the things I really like about it is that it can withstand high cooking temperatures in microwaves and ovens AND it is dishwasher safe and maintains it's shape which has not been my experience with other silicone in the dishwasher.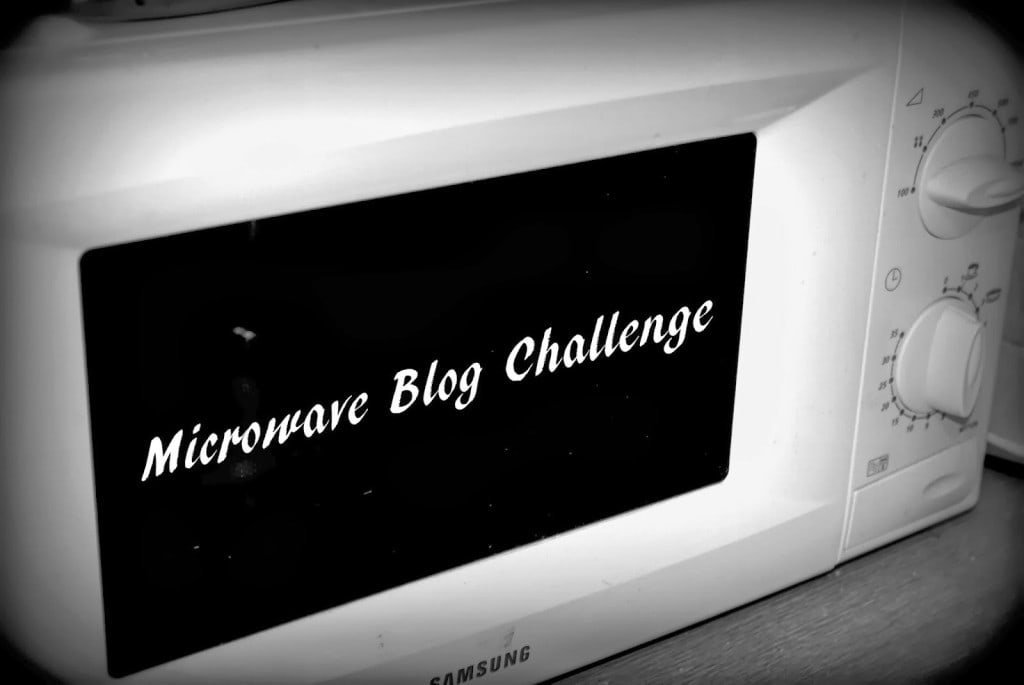 Things came together even more neatly when I saw that Charlene at No Love Sincerer had launched a Microwave Cooking Blog Challenge to help her friend Tom whose only means of cooking is his basic microwave. Now that is a real challenge!

So here is my guide to cooking Steamed Sea Bass with Chinese Style Vegetables in the Microwave. The Lekue Steamer is ideal for this recipe, however, if you don't have one, you could make this in a microwavable dish with a lid or with pierced clingfilm on top.
Place a pack of ready to stir fry egg noodles to the base of the dish. Add a pack of mixed Chinese style vegetables or a selection of vegetables e.g. mangetout peas, pak choi, carrots and spring onions. Steam the noodles and vegetables with a teaspoon of soy sauce for 3 minutes.
Add the Sea Bass fillets and add a sachet of stir fry sauce or you could simply add a little more soy sauce. I also added shaved fresh ginger, sliced spring onions and garlic. Cook in the microwave for a further 4 minutes or until the fish flakes easily.
This isn't fancy cooking, most of the ingredients I used were semi-prepared, but the result was a meal that is simple to make in the microwave and had a lovely fresh taste. It didn't taste like a 'ready meal' and didn't involve too much taking the food in and out of the microwave which is something I find really off putting about cooking anything in the microwave.
What is your favourite dish to make in the microwave?
Thanks to Lekue for providing me with this steamer, I was not paid for this post and all opinions are my own.