Strawberry Champagne Cheesecakes are an easy no-bake sweet treat, that would be a delicious dessert to serve to your Valentine on the 14th February. Chocolate is a must for Valentines so the biscuit base contains cocoa then the chooclate crumb cases are filled with sweetened cream cheese, topped with the Strawverry Champagne jam and a swirl of whipped cream.
I made these Valentine's treats when I was working from a temporary kitchen in my utility room. My equipment consisted of my Slow Cooker, a single electric ring, and the microwave. As you can imagine baking was off the agenda with these temporarily limited kitchen facilities. So I had to think creatively to develop some Valentine's treats.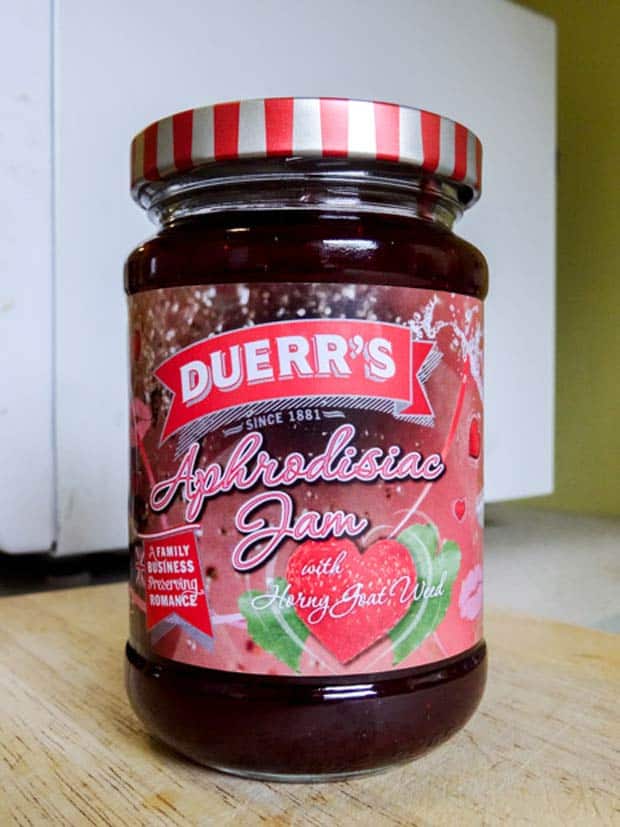 Duerr's sent me a jar of their limited edition Aphrodisiac Jam, as well as containing strawberries and champagne it has some Horny Goat Weed added which is, apparently, a natural viagra! It wasn't something you could taste and if it's not available you can easily substitute your own or your lover's favourite jam or jelly.
It's easy to make the crumb base for the cheesecakes, a little cocoa powder added to the crushed biscuit crumbs and melted butter adds a delicious chocolate flavour. I used silicon cupcake cases as they hold together well and are easy to remove, but you could press the crumbs into a paper case supported in a muffin tin.
Once they are chilled and firm, fill the cheesecake mixture into the crumb cases and then top with the Strawbery Champagne jam. You can serve the Strawberry Champagne Cheesecakes like this or top with some whipped cream.
Recipe for Strawberry Champagne Cheesecakes
Strawberry Champagne Cheesecakes
Easy to make, no-bake cheesecake topped with Strawberry Champagne Jam and whipped cream
Keyword:
cheesecake, jam, strawberries
Ingredients
6

McVities Digestive biscuits

crushed

50

g

butter

melted

1

tsp

cocoa powder

100

g

cream cheese

full fat

1

tsp

caster sugar

100

g

strawberry champagne jam

100

ml

double (heavy) cream

whipped

4

silicon cupcake cases
Instructions
Mix the crushed digestives with the butter and cocoa powder.

Divide between the four cupcake cases and press up the sides to create a cup,

refrigerate for at least half an hour until firm.

Put the cream cheese and sugar into a bowl and mix together with a wooden spoon. Divide between the cupcakes and refrigerate for another 30 minutes.

Place a couple of teaspoons of strawberry and champagne Jam on top of each mini-cheesecake and return to the refrigerator.

Just before serving, remove from the silicone case and, if liked, top with a swirl of whipped cream.
Nutrition Facts
Strawberry Champagne Cheesecakes
Amount Per Serving
Calories 424
Calories from Fat 270
% Daily Value*
Total Fat 30g 46%
Cholesterol 88mg 29%
Sodium 325mg 14%
Potassium 109mg 3%
Total Carbohydrates 36g 12%
Protein 3g 6%
* Percent Daily Values are based on a 2000 calorie diet.
A big swirl of cream really finished off the Cheesecakes, you can whip and pipe the cream or if you are really in a hurry, use a can of ready whipped cream. I was concerned that the cheesecakes would be too sweet, but they were actually really delicious. I can't vouch for the aphrodisiac qualities of the jam, but it certainly tastes good!
Quick and Easy Desserts
I'm entering this recipe for a slew of Valentine-themed blogger challenges:
Treat Petite is the sweet treat challenge brought to us by
Cakeyboi
and
The Baking Explorer
hosted this month by Mr Cakeyboi and the theme is 'Loved Ones'.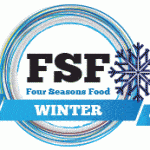 Four Seasons Food Feburary Challenge is 'Food from the Heart' the challenge from Delicieux & Eat Your Veg and hosted this month by Anneli at Delicieux.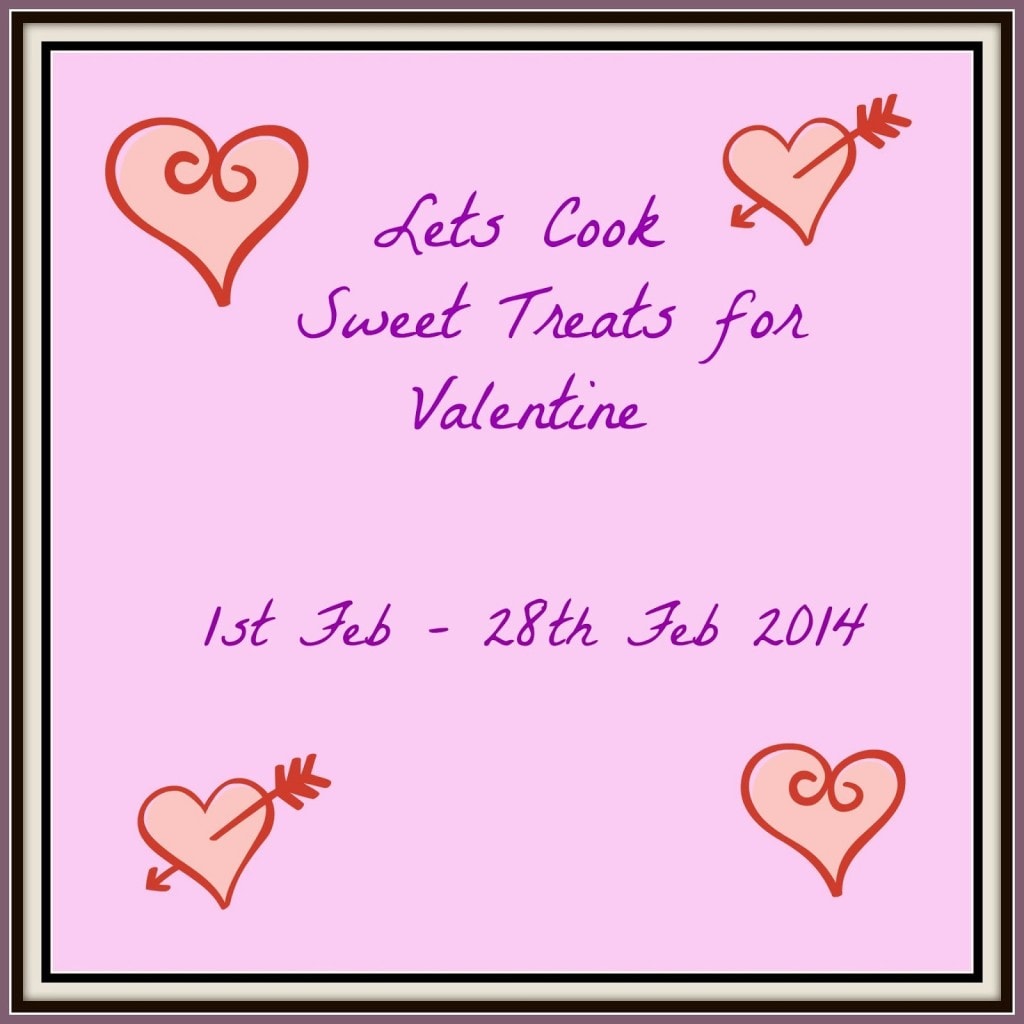 Let's Cook Sweet Treats for Valentine comes from Simply.Food and is all about preparing delicious treats to woo your loved one.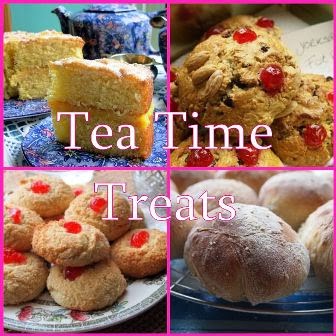 The theme for Tea Time Treats is chocolate so I'm sneaking this in as it does have a teaspoon of cocoa powder in the biscuit base! Tea Time Treats is the blog challenge run by Lavender and Lovage and The Hedgecombers and this month it is hosted by my friend Karen at Lavender and Lovage.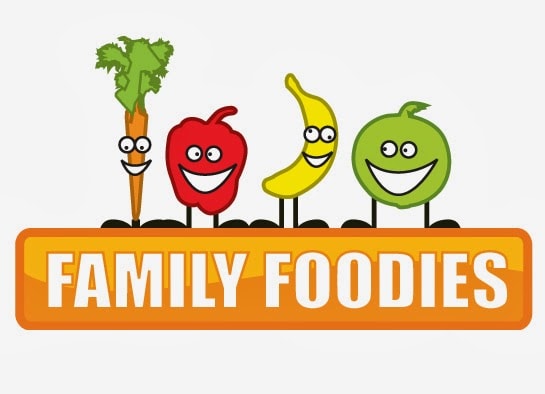 Family Foodies is in the mood for 'luurve' and this cheesecake is as good a foodie cuddle as you could possibly want. Family Foodies is the challenge run by Eat your Veg and Bangers and MashI was provided with a jar of Duerr's Aprodisiac Jam I was not paid for this post and all opinions are my own.
Eat Your Veg and Bangers & Mash Eat Your Veg and Bangers & Mash Eat Your Veg and Bangers & Mash