I was watching Economy Gastronomy on TV and they poached some strawberries with sugar and served it with shortbread. When I was in the supermarket I saw some strawberries that had been reduced in price and it reminded me of this recipe. However, I didn't want to make shortbread, I thought it might be nicer with a sponge base to soak up the juices from the strawberries.
You could use any sponge recipe, you only want one sponge, so generally you would half the quantities for a sandwich sponge. Here is what I used:
60g butter
60g caster sugar
75g self-raising flour
1/4 tsp Baking Powder
1 egg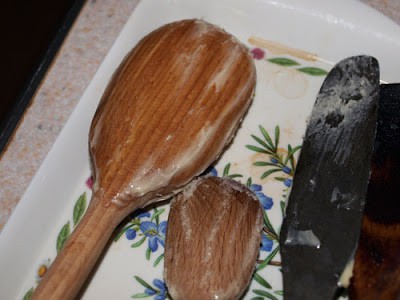 Have you heard of a Spon? It's a two-sided wooden spoon, both sides are concave and the theory is that they are better for beating, it was invented by a guy in Auchtermuchty, which is where my mother lives and she gave me two of these at Christmas. It is very good for beating cake mixes.
Then I put the sponge into a dish (not on a plate as there is too much juice) and arranged the strawberries on top.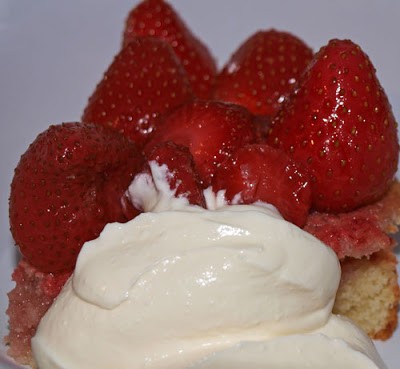 Serve with cream, greek yogurt, icecream or, like me you could use creme fraiche.